To the majority of people she's 'Her Royal Highness' or 'Your Majesty', but once Meghan Markle gets closer to the Queen, she might be calling her by a different nickname.
And judging by how chummy Meghan, 36, and Queen Liz, 92, looked on their first royal engagement together, they're heading down that track.
According to Ingrid Seward – the editor-in-chief of royal-centric magazine Majesty, there's a process that the Duchess of Sussex will have to follow.
"When Meghan [first] greets the Queen… she will address her as Your Majesty and curtsy," she told Grazia UK.
"[Then] it is Ma'am, thrown into conversation as many times as possible," said Ingrid, before Meghan will be able to move onto a more informal nickname that was also used by her mother-in-law.
"This can be shortened to Mama, when Meghan gets to know her as Diana did," she said.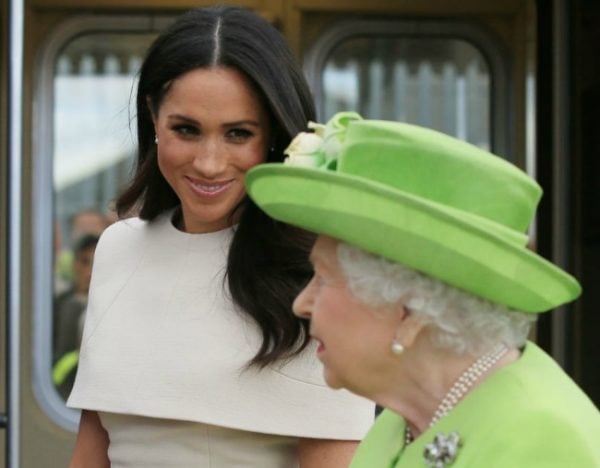 The Queen's full name is Elizabeth Alexandra Mary, but like most royals her full name is rarely used. There is however, one nickname which will be kept strictly off limits.
"[It's] reserved for very close family and friends," said Ingrid, referring to the name "Lillibet" - which fans of The Crown might recall the Queen's father, King George VI saying.
When it comes to her grandchildren we know that Prince William and Harry both refer to their grandmother as "granny," and in 2016 the Duchess of Cambridge told makers of the ITV documentary Our Queen At Ninety that Prince George has a rather special nickname for his great-grandmother.
"George is only two and a half and he calls her Gan-Gan," she said.
But to us mere common-folk, it's strictly 'Your Royal Highness' or 'Your Majesty' first, and then 'Ma'am' after.