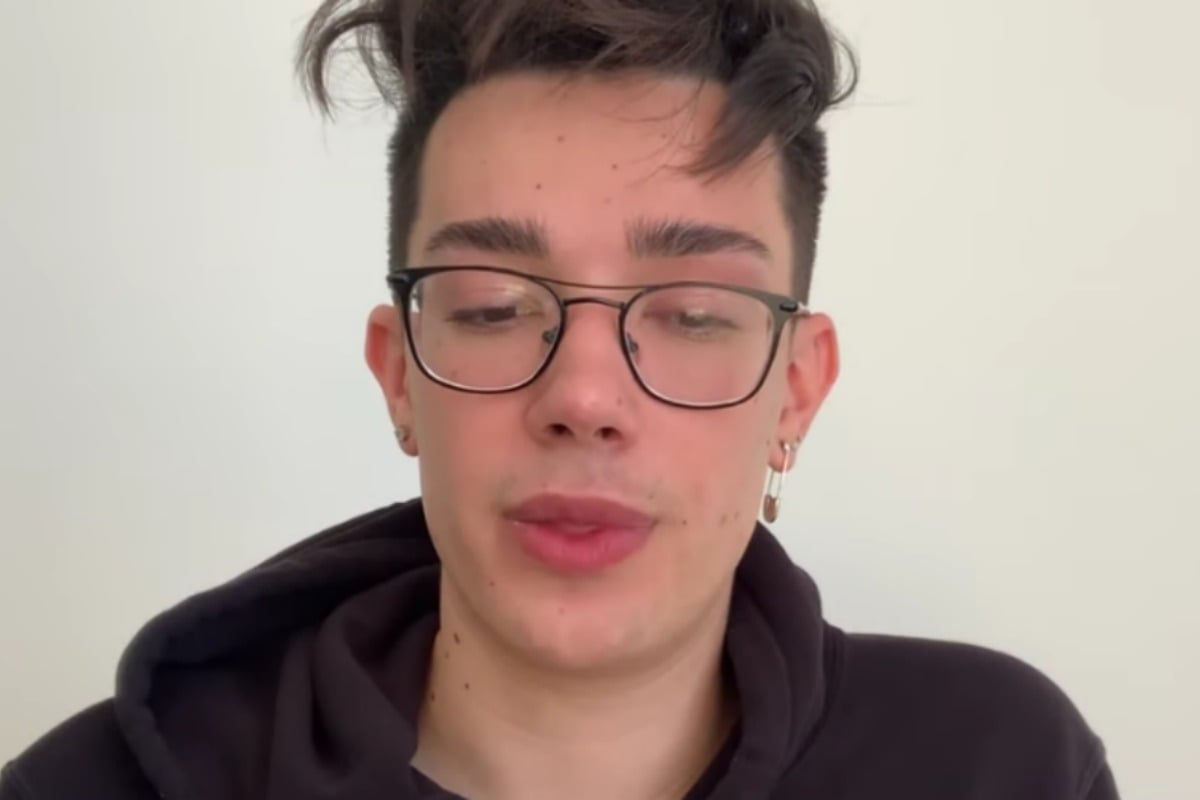 Last Friday, a woman named Tati Westbrook uploaded a 43 minute video to YouTube.
"This is the hardest video I've ever had to make," she wrote below it, plugging her supplement brand Halo Beauty in the same paragraph.
In the video, the 37-year-old beauty YouTuber explained her feud with 19-year-old James Charles, which boiled over when he endorsed a competitor of Westbrook's brand – a line of gummy vitamins known as Sugar Bear Hair.
While this is what triggered their public falling out, Westbrook insisted her relationship with James Charles wasn't transactional or based on money. This was the last straw in a line of disrespectful behaviour, she said, which included allegedly trying to trick "straight men into thinking they're gay", creating "over-sexualised" content, and "using" the people around him.
You can watch a snippet here. Post continues after video.
"Fame, power and a fat bank account will change almost anyone," Westbrook said of Charles.
In a matter of days, the teenage YouTuber has lost 2.6 million subscribers and counting. He's been unfollowed by some of the biggest names on social media, including Kylie Jenner, Kim Kardashian, Demi Lovato, Katy Perry, Shawn Mendes and Miley Cyrus – many of whom didn't just follow his account, but know him personally.