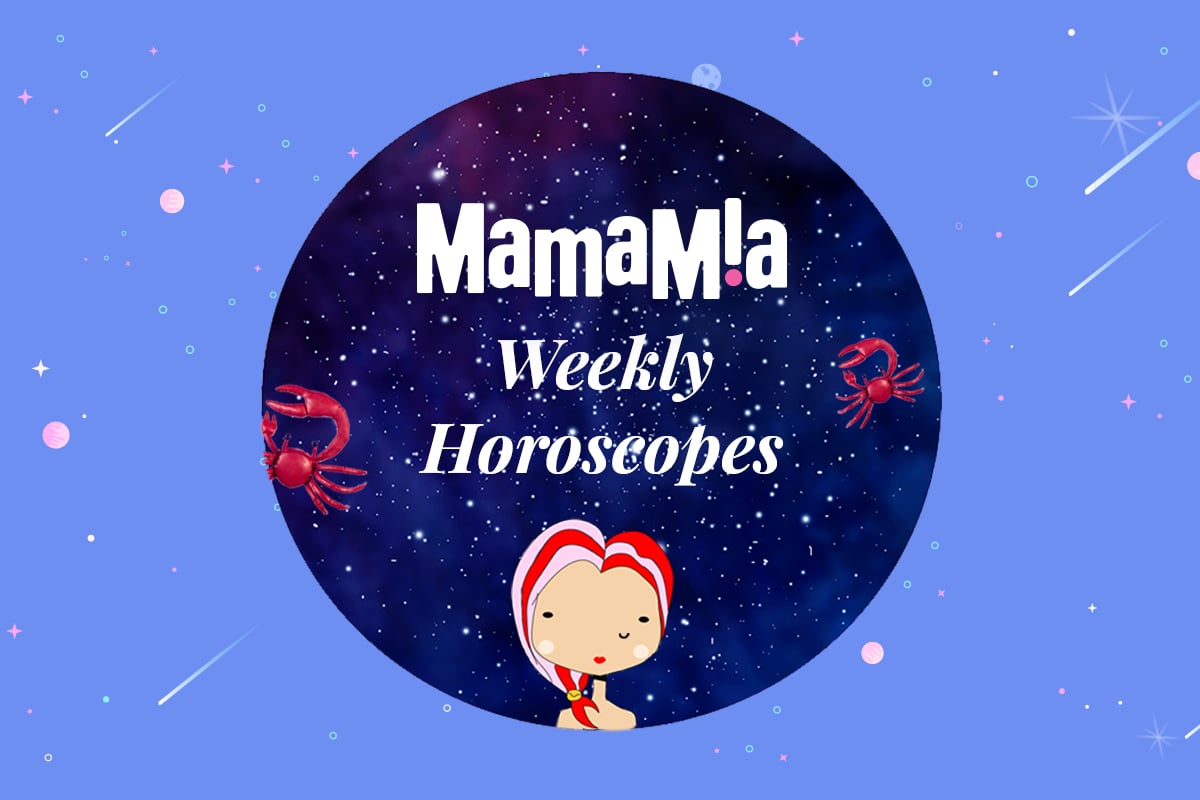 Natasha Weber is an astrology genius, and has predicted all of our horoscopes for the week beginning January 13. For more from Natasha follow her on Instagram and Facebook. 

With your planetary ruler Mars firing on all cylinders in your sign, try to avoid burn-out this week. You are a natural go-getter and have started 2019 with a fierce determination to succeed in every area of your life. Whilst your drive is admirable, try to stop and smell the roses too. Otherwise, an important moment or interaction may pass you by.

A friendship tests you on Sunday when the Moon enters your sphere of values. Don't be forced into anything that makes you feel uncomfortable. Trust your gut if something feels off. This person's loyalty is in question which doesn't gel with your steadfast nature. When all is said and done, you will most likely move this one into the frenemy zone. It's their loss, not yours.

The week begins with a heavy tone as Mercury and Saturn demand that you buckle down and get to work. It's time to deal with delayed projects or a conversation that you have been putting off. Although you may be dreading a confronting or uncomfortable situation, you'll find that once you begin to act, a weight will be lifted from your shoulders.

Cancerians who have recently become engaged or hitched will be discussing plans that involve taking on increased responsibility. Those flying solo may decide it's time to pair up. The urge to settle and commit will only last until week's end, so act now if you have your sights set on someone special. Otherwise, your desire for freedom will override your need to share.

La Luna activates your career sector by week's end, helping you power through your work load and meet deadlines. You'll feel a tremendous sense of accomplishment and achievement, so tackle whatever's been piling up. Once you've cleared what was behind you, you'll be ready to focus on a fresh project, that if done to the best of your ability, will gain recognition from the right people.

Jupiter and Neptune highlight family and partnerships this week. When these two planetary heavyweights connect, boundaries come up for review. Examine your own and where you are prepared to draw the line when others behave badly. Stand your ground. Avoid continually pushing your own boundaries out, in order to compensate for someone else's insensitive actions or words.

A hot and heavy connection between Venus and Mars makes your sexy game strong on Saturday. Singles, turn on the charm (a typical Libran trait anyway) and you'll attract potential lovers like a moth to a flame. Relish the extra attention, but remember to be discerning in your choices. Taken Librans may receive some unwanted attention from a wishful admirer.