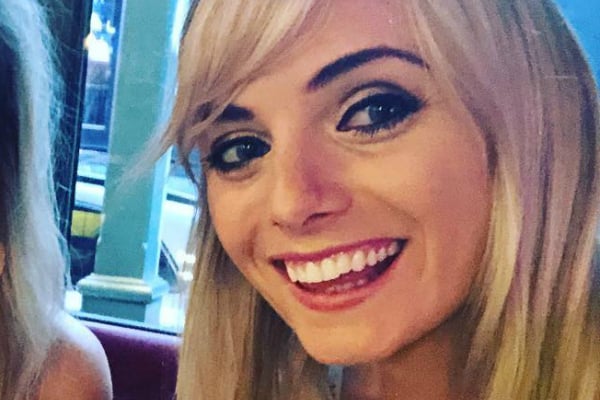 This wonderful nugget of beauty wisdom comes courtesy of Mamamia's beauty podcast, You Beauty. 
For this week's In Her Bag, Leigh Campbell rummaged through Jessie Stephen's beauty bag to find out what products she loves.
Jessie Stephens is our weekend editor here at Mamamia. She's also on our flagship podcast Mamamia Out Loud, and is the host of Book Club and MAFS Chat (with her twin sister Clare).
Listen to Jessie's full interview on You Beauty below. To ensure you never miss an episode, listen to You Beauty here for free. It's a blast.
Jessie Stephens is Mamamia's weekend editor and one of the hosts of the Mamamia Out Loud podcast.
In news that won't be a surprise to regular Mamamia readers and listeners, Jessie also loves wearing black eyeliner. Black liner on the top and bottom lashes is her look, but it also comes with a lot admin because… how the heck do you get black eyeliner off every single day?
Thankfully, Mamamia's executive editor and beauty journalist of 15 years Leigh Campbell found Jessie's cheap and effective makeup remover solution when she rummaged through her beauty bag on the You Beauty podcast.
Let's take a look at all of Jessie's favourite beauty products below.
Jessie Stephens' go-to beauty products.