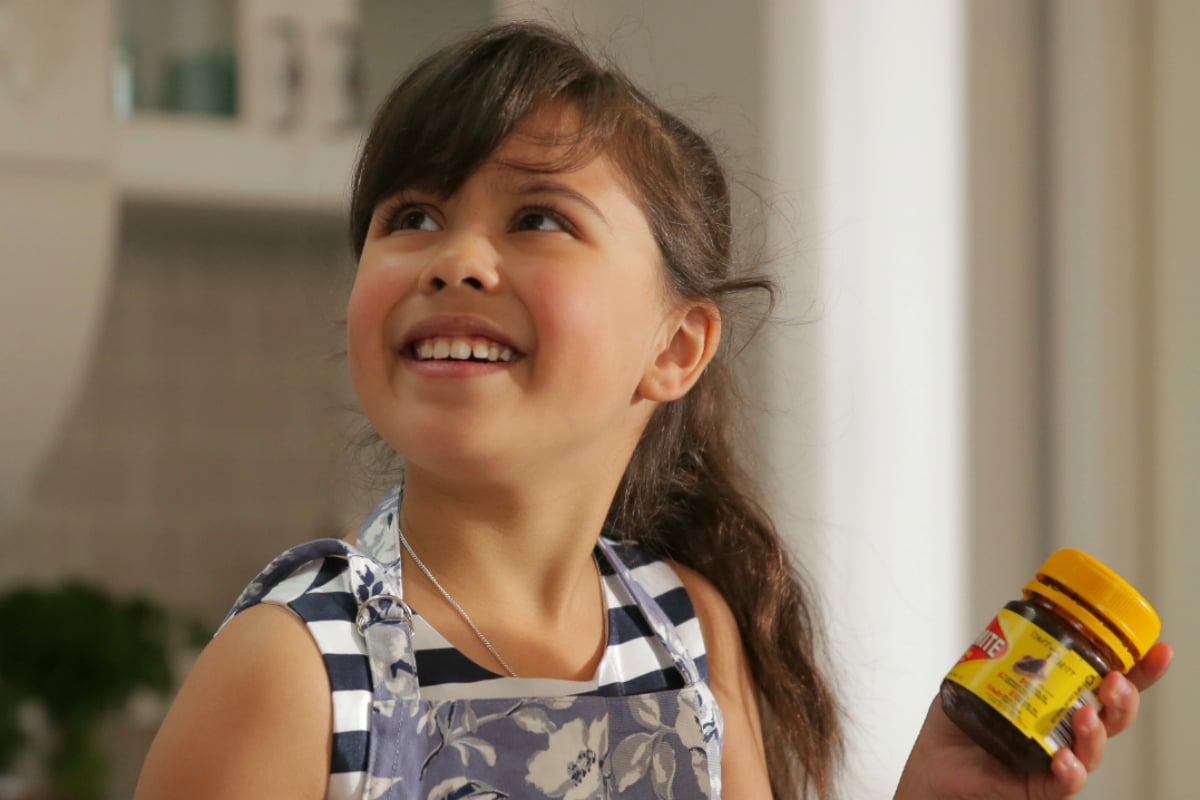 Australia Day often inspires thoughts of lamingtons and meat pies from the servo. Or a barbie at home. Or maybe some fairy bread too.
But what about… Vegemite chicken?
Steggles Chicken has released a new 15-minute recipe to make Vegemite roast chicken, and yes please.
It's quick, easy, and will feed the whole family (and their friends) come January 26.
Here is the ridiculously easy recipe.
Serves: 4-6.
Prep Time: 15 minutes.
Cooking Time: 1 hour 30 minutes.
Ingredients:
1 Steggles Family Roast Chicken.
2 tablespoons honey.
1 tablespoon Vegemite.
3 cloves garlic, finely chopped.
Herbs of your choice.
Salt and pepper.
Roast vegetables: pumpkin, potatoes, asparagus and onion.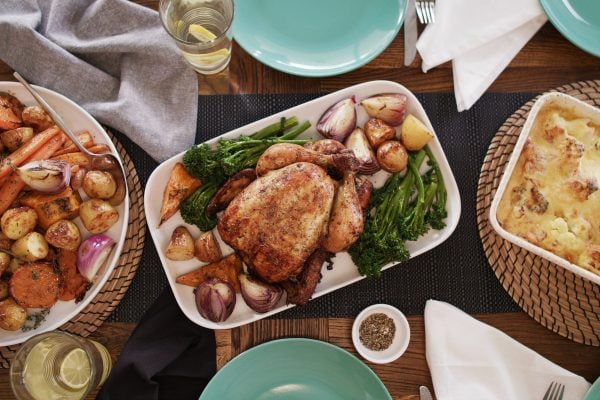 Method:
1. Pre-heat oven to 180°C. Mix together 1 tablespoon of honey, the Vegemite, garlic, herbs, salt and pepper to create a marinade for the chicken.
2. Place chicken in an oven-proof tray and marinate the chicken by rubbing the marinade into the skin.