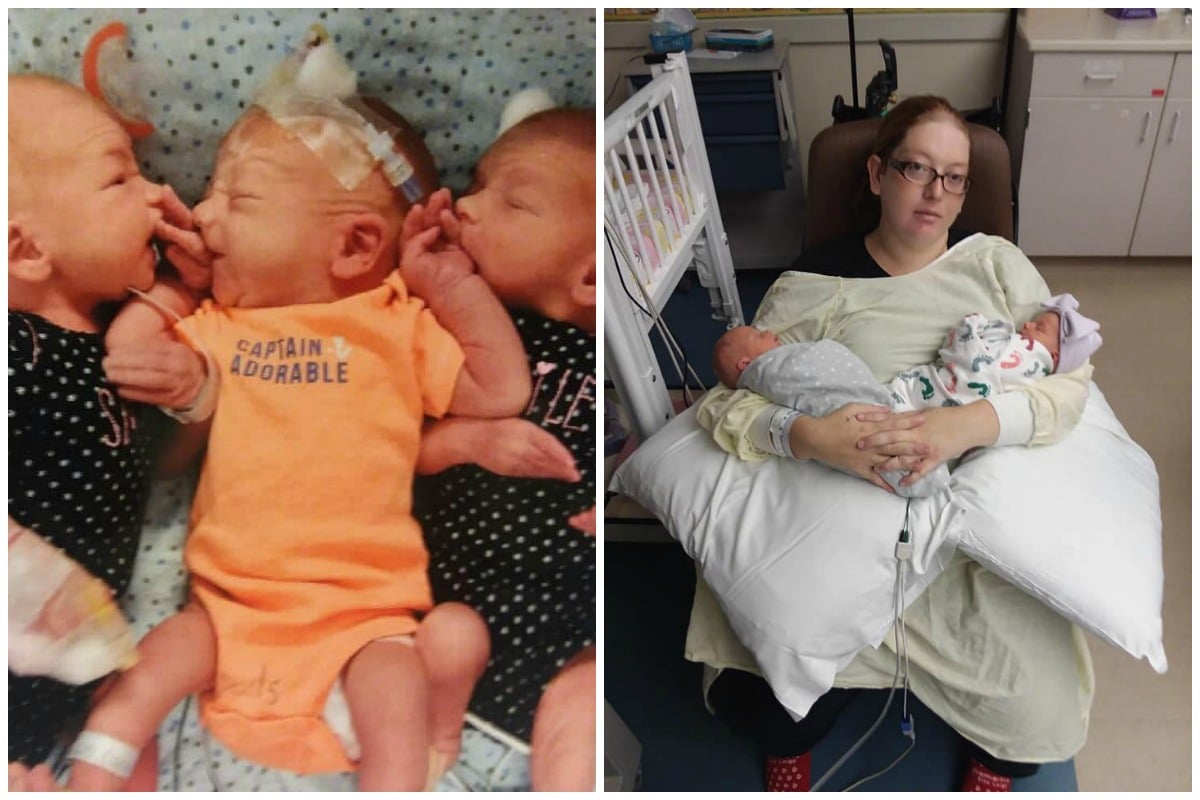 In a shock turn of events, a Colorado mother of two has given birth to triplets, despite having no idea that she was 34 weeks pregnant.
After experiencing pain in her back and side, Dannette Glitz went to hospital thinking she needed kidney stones removed, only to discover she was pregnant with triplets and was instead wheeled into urgent care for an immediate C-section.
Dannette's pain had become so severe it "hurt to move and even breathe", but despite having given birth to two children previously, she was completely unaware that she was pregnant.
Throughout her pregnancy, Dannette never experienced morning sickness or even felt movement from the growing babies.
Is extended maternity leave good for parents and employers? Post continues after video.
"We went to urgent care thinking I'm going to have to have surgery to break the stones up," Dannette wrote on Facebook.
"Well, [the doctor] comes back in after doing a urine sample and says, 'You're pregnant'."
To her shock and disbelief, Dannette was then told she was possibly carrying twins. It wasn't until the doctor began performing surgery that it became clear that she was actually carrying triplets.
"The doctor goes, Baby A is a boy, Baby B is a girl, and then the doctor yells, 'I need another blanket in here, there's a third!'" she said.
Nikki Marie, Blaze Jackson and Gypsy Zada were born on August 11 at 34 weeks. All three babies are healthy.