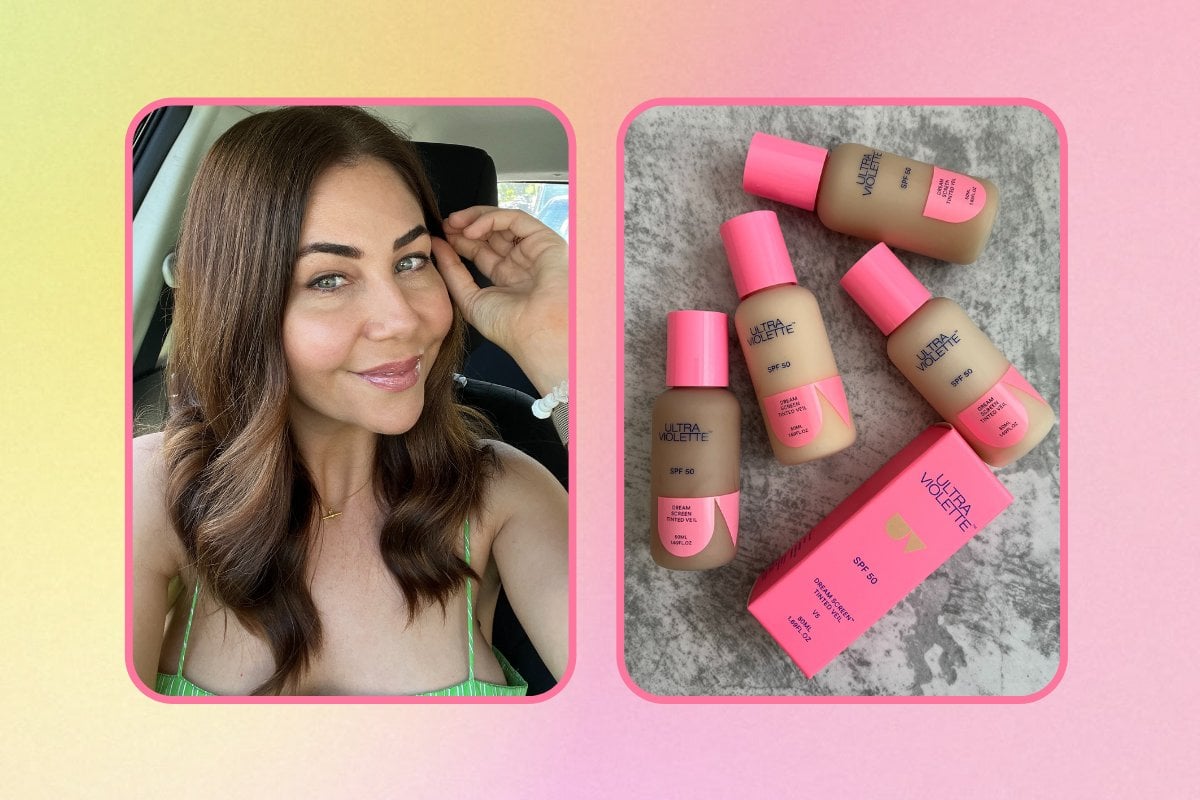 In news that will surprise approximately no one, I love sunscreen.
Why do I love sunscreen so much? Because it's something I neglected to apply diligently a decade ago, and now I use lots of fancy products and get expensive treatments to try and reverse a lot of the damage that could have been prevented if I just wore sunscreen every day from an earlier age. Sigh.
Watch: First Date with Leigh Campbell. Post continues below. 
But also, my dad had melanoma which eventually led to his passing, and skin cancer is a very real risk we need to guard from here in Australia.
But back to vanity. 
I wear sunscreen every single day on top of my skincare and before my makeup. Though some days, when I am 'mumming', I don't wear makeup at all, so stop after the sunscreen step.
I love those 'off-duty' days I spend with my son, but sometimes I catch a glimpse of myself in the mirror and think, "Oh goddess, I look like a tired, stressed 39-year-old working mother."
Lol.