We're trying to be sun-kissed over here, not sunburnt.       
I know there's nothing like feeling the sun on your skin getting a re-up on Vitamin D, but if you're not protecting your skin first, you can end up with premature ageing, hyperpigmentation and overall sun-damaged skin. 
Incorporating sun protection into your beauty and skincare routine every day is honestly the single best thing you can do to protect your skin and give it the TLC it (and you) deserve. 
The You Beauty community loves an SPF moment (we have Leigh Campbell to thank for that, surely). And with that, a lot of us have questions. When do I actually need to reapply? How does that even work when you're wearing makeup? What step of my routine is sunscreen meant to be?!
So here are the handy answers to some of the Youbie's most frequently asked questions, to help us all level up our sunscreen game. Let's get into it. 
How do I avoid that greasy feel sunscreen leaves behind?
When I first started taking sunscreen seriously, I feel like I spent hundreds of dollars trying to find one that wasn't greasy – which is something that I try to avoid at all costs, especially because I have oily and acne-prone skin. 
But ladies, gents, and my non-binary friends, after searching high and low, I finally found a sunscreen that, in my humble opinion, has the sheerest, most natural finish ever. 
It's La Roche-Posay's Anthelios SPF 50+ Invisible Fluid Facial Sunscreen. 
It'll leave your skin feeling comfortably protected. Like it says in its name, it leaves an invisible finish. I wear it every single day without feeling like there's a greasy layer of product sitting on my skin.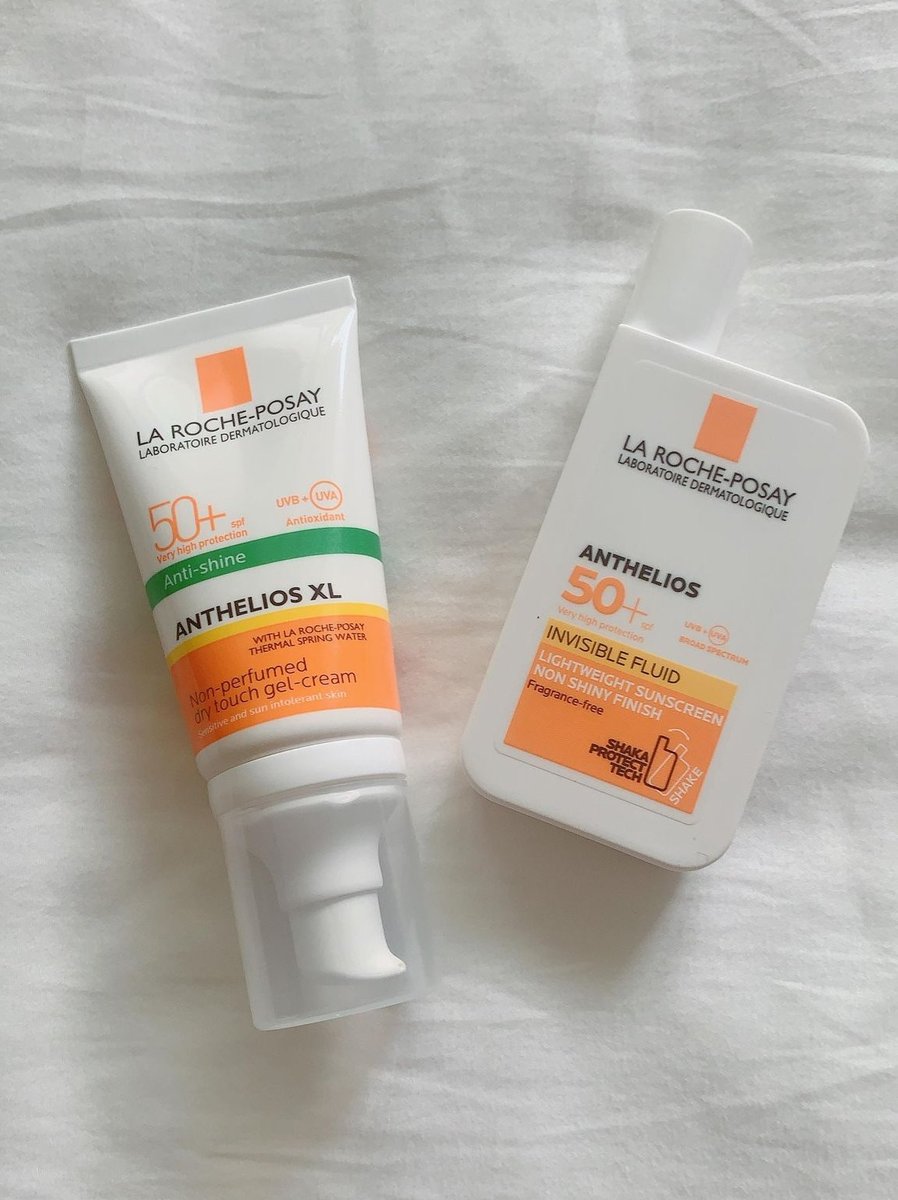 Image: Supplied.