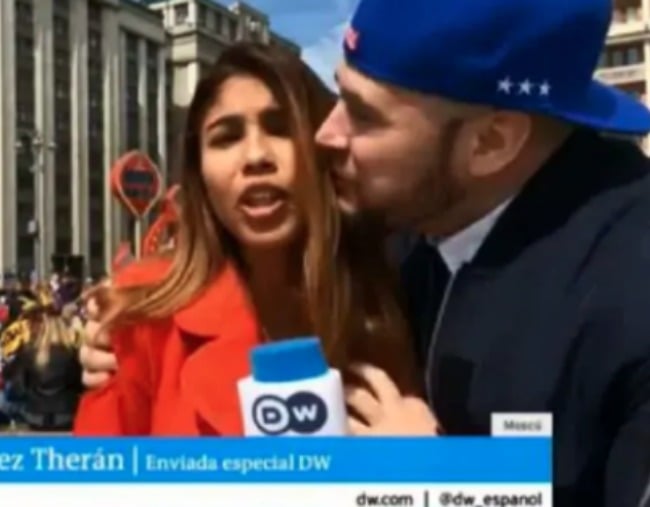 A female sports reporter who was groped while on-air during her World Cup coverage by a strange man has savaged her attacker and his brazen lack of respect on Instagram.
Julieth Gonzalez Theran, a television journalist for the German TV news channel Deutsche Welle, was performing a piece-to-camera in the Russian city of Saransk last week when a man approached her, grabbed her breast and kissed her cheek.
She managed to continue her live cross after he left the frame of the screen.
Posting on Instagram after the incident, Theran expressed her utter disgust at what unfolded.
"We do not deserve this treatment. We are equally as professional and deserving," she wrote, according to The Daily Telegraph.
"I share the joy of football, but we must identify the line between affection and harassment," she said.
Talking to The Sun, she said she was frustrated by the fact the man took advantage the minute the cameras started rolling.
"I was there for around two hours preparing my things and nothing happened to me.
"But when we were live that man took advantage of it.
"He came at me, gave me a kiss and he touched my breast. I had to continue, afterwards I tried to see if the man was still there but he had left."