Growing up, feminism felt like a dirty word. I agreed with the principles (whether I realised it or not) but calling yourself a feminist seemed like admitting you were an extremist. The aggressive stereotype had scared me off. Utterly stupid of course because feminism is just about women and men being treated equally, which is a basic human right.
Nonetheless, I ignorantly would never have called myself a feminist and thought women who took great offence to being pinched on the arse in bars or whistled at by builders were overreacting. Sure, it's annoying but it's just part of life. It happens to everyone. There's nothing we can do about it so why bother getting angry?
But then, I had my own #metoo encounter and it truly opened my eyes.
*****
It was a cold winter Saturday and I was training for a half marathon. Dressed head to toe in lycra, I dragged my beer belly for a long run. FYI, I run like a distressed penguin that has recently soiled itself. It's not a good look.
Anyway, I was "running" alongside a river when I suddenly felt someone grab my (rather flat) arse. It was an unmistakable, full-on grope. I was momentarily taken aback, then quickly realised that the culprit was on a bicycle and had now gone past me.
I ran behind the bike until we got to a pedestrian crossing. Not keen to stand next to the groper whilst waiting for the lights, I ran around the passing cars and continued on the other side of the road. Then I realised what a colossal idiot I had been. The arse-fondling cretin was now behind me again.
Realising that I would soon be leaving the city and running through a fairly secluded path for the next few miles, I quickly calculated my options in case he decided to follow me. For the next 30 seconds, I kept looking over my shoulder. Eventually, he caught up and as he rode past I jumped onto a nearby embankment. He looked me up and down and grunted before riding down a nearby street.
Yes, it was strange and yes for a few moments I was quietly panicking, but it was just the normal "worst case scenario" calculations that all women do instinctively and on a regular basis. By the time I got home, I didn't think too much of it. I wrote it off as a strange encounter with a dickhead on a bike.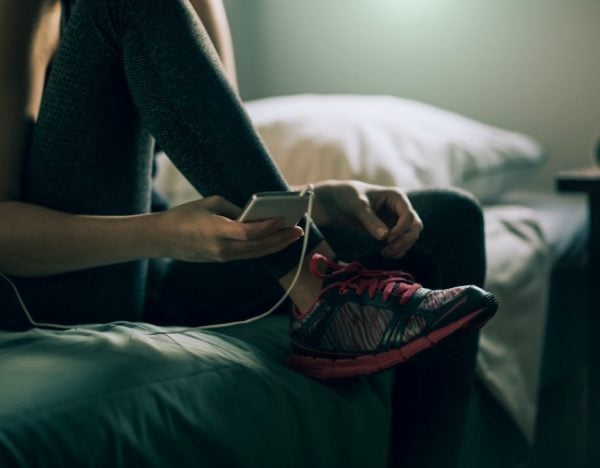 Over the next few days, I shared the incident with family and friends. It was just an "it would only happen to me" anecdote until my father persuaded me to report it to the police, in case it was relevant to an investigation. Eventually, I did my civic duty, gave the best description I could and thought nothing more of it.
Soon after, I received a call from a detective who informed me that it was indeed related to another investigation. He was a previously convicted rapist who they believe had assaulted another woman a few weeks earlier. She had failed to identify him but if I could, then they would arrest him for sexual assault.
I went down to the police station, gave a statement and identified the man. He was afforded the luxury of picking his own line-up which consisted of several men who looked almost identical. But as soon as I saw his face, I knew it was him. He had a general aura of evil and deviancy about him that I still struggle to put into words.