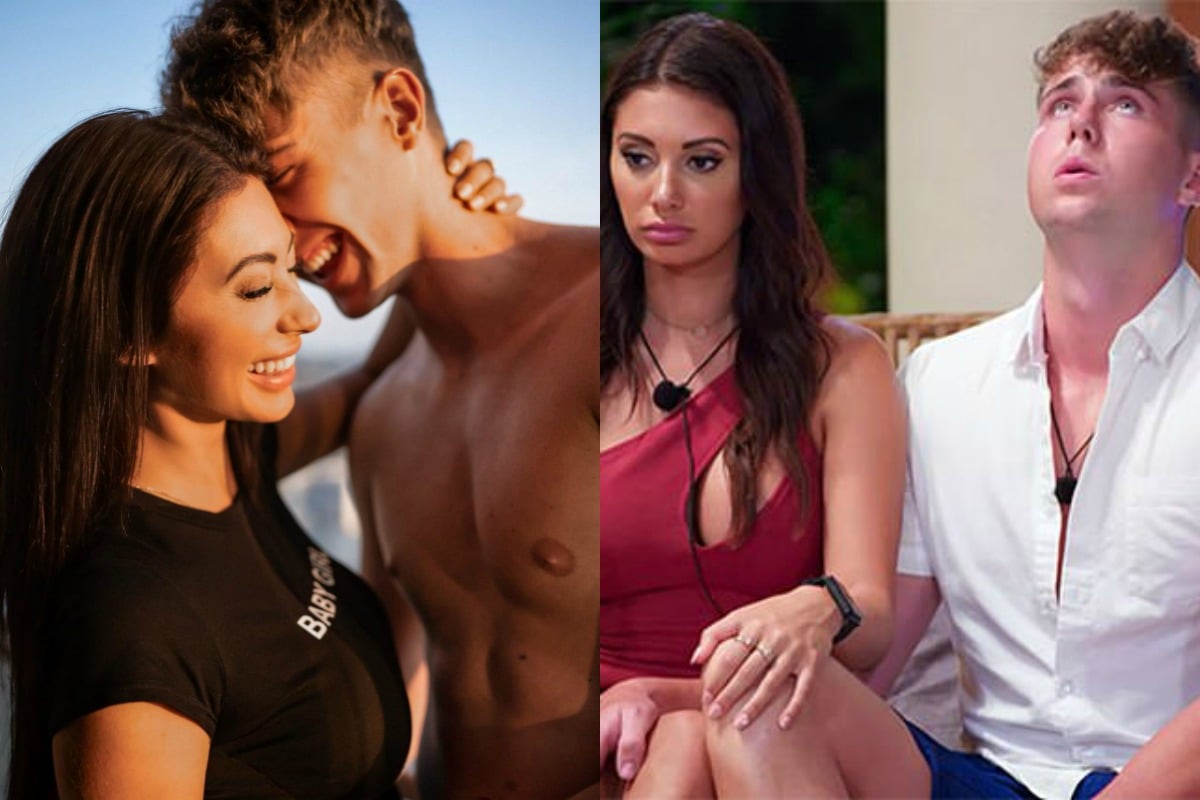 Warning: This post definitely contains spoilers for Netflix's Too Hot To Handle.
Netflix's wild new dating show Too Hot To Handle has been the latest reality TV series getting us through isolation.
If you haven't seen it yet, the show basically sees attractive singles from the US, the UK, Canada, Australia, and Ireland, living together in a tropical paradise with a $100,000 prize that decreases every time they kiss or have sex.
It's a bit like MAFS meets Love Island but… trashier.
Watch the trailer for Netflix's Too Hot To Handle. Post continues below.
For those of us who have already shamelessly binged watched all eight episodes, you're probably wondering whether the show's three remaining couples managed to make things work outside of paradise (you know, without the restrictions of a robot yelling at them every time they get intimate).
So we decided to conduct a very important investigation – by that we mean some serious Instagram sleuthing- to find out whether Harry and Francesca, David and Lydia, or Sharron and Rhonda are still together after the show.
1. Because we can't stop thinking about the trashfire that is the show and 2. Because we're in isolation and simply having nothing better to do than sift through reality TV stars' social media accounts.
Anyhoo, here's what we found.
Harry and Francesca (possibly still together)