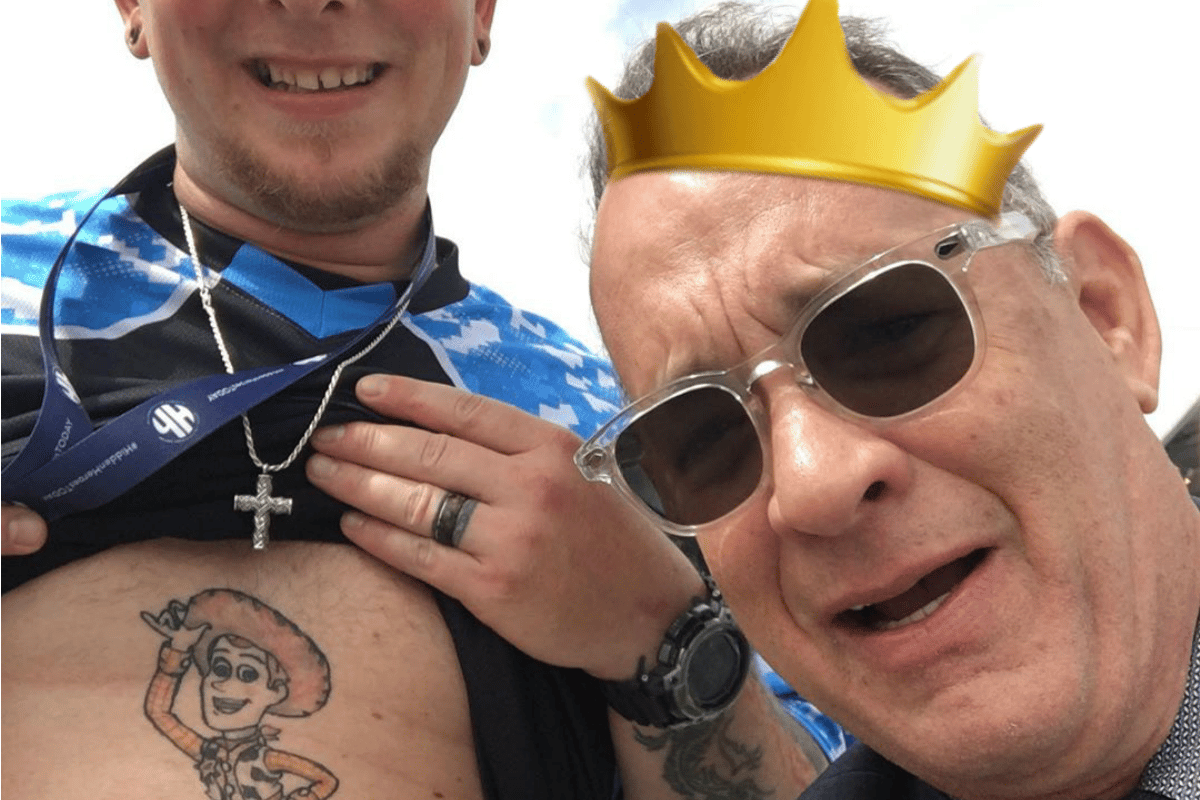 When Tom Hanks tested positive for coronavirus six weeks ago, the world collectively thought: Why Tom Hanks? Anyone but Tom Hanks!
There are few people in Hollywood — or on the planet, for that matter — as beloved as the 63-year-old star.
He's relatable, positive and unbelievably nice… to everyone.

And it's not just us who feel this way. No, if you delve into the Twitter-sphere, film critic-sphere, fellow actors-sphere, they'll all back up that claim.
Watch Tom Hanks 2020 Golden Globes acceptance speech. Post continues after video.
A lot of us have grown up with Hanks on our screens. From Big, to Forrest Gump and Saving Private Ryan, to Cast Away and Toy Story. Hanks is one of those actors whose career transcends the decades.
But it's not just his work that's impressive.
Let's start with his social media profiles, shall we? On there he's just your average 'kewl' dad.
His Instagram is mainly full of pictures of lost gloves and shoes, and awkwardly framed selfies with people/things/posters.
If you stumbled across him, and didn't glance at the nine-million-follower-thing, you'd probably mistake him as Terry from the 'burbs whose kids set him up on the internets. It's the best.