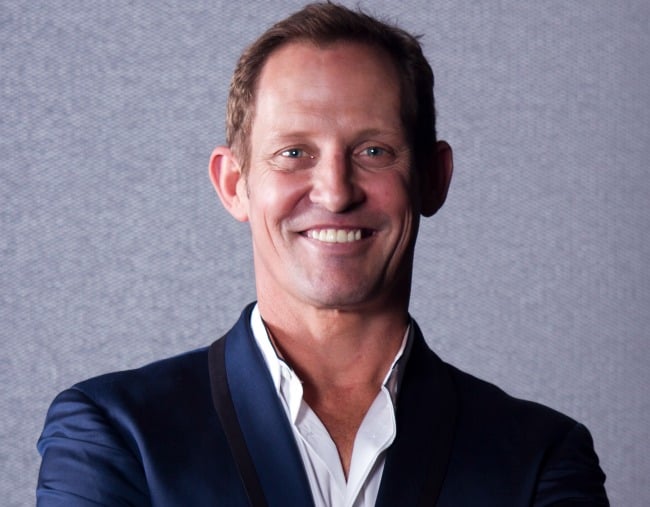 Earlier this week, Dancing With The Stars judge Todd McKenney shared how his ex-boyfriend, Simon Gallaher, became his brother-in-law.
But McKenney's unusual family history wasn't just news to us, according to journalist Peter Ford, two of McKenney's nephews weren't even aware of their father Gallaher's past relationship.
"Two of the kids, the two boys, they didn't know about this past chapter about their dad," the entertainment reporter explained on KIIS FM's Kyle and Jackie O show.
"The daughter did know the story, but she's ropeable," he said.
McKenney's sister Lisa and his ex-boyfriend Simon have been together for over 30 years. Together, they have two sons and a daughter.
"This is a family that is now distraught, they did not want this chapter out there, two of the kids didn't know," Peter added.
Although Peter doesn't think McKenney meant any harm by discussing the family's past, he thinks he may be a bit "naïve at times".
"It raises the questions, why would Todd want to do this and why would a gay radio station think it was cool to out somebody?" he asked on-air.
McKenney shared his unusual family dynamic publicly for the first time earlier this week, speaking to former Big Brother contestant Ben Norris on his podcast Word for Word for Joy 94.9.
"I'm sick of not talking about it," the 53-year-old said.
McKenney dated Gallaher in 1984 after meeting on the set of musical production Pirates of Penzance.
But many years later after they split, a co-star on the set of Cats told McKenney that Simon had married his sister Lisa. The marriage was news to him.
"She married my ex-boyfriend and is married to my ex-boyfriend, but just has never mentioned it to me," he said.
McKenney added that he had kept the marriage secret from the media to protect his niece and nephews, who he said he is close to.
"For the sake of them I haven't said it, but they've grown up now and I get on with them and they know the stories now."
According to the Sydney Morning Herald, Gallaher reportedly responded to the news on Facebook.
"I have only one thing to say. Todd McKenney is a Headline Whore. Shame on him. His sister on the other hand is the love of my life and wife of over 31 years. I love her to the end of the world," he wrote on Facebook on Tuesday night.