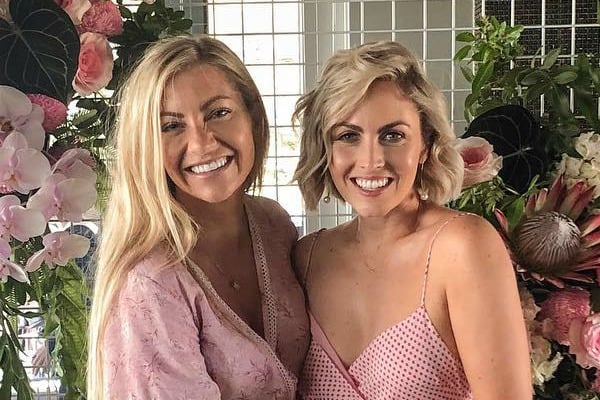 Look, we don't know about you, but we're about a season of The Bachelor away from applying for the show just to see what it's like.
Do the fellow contestants actually like each other?
Does anyone eat the cheese?
What is Osher's hair like up close?
Obviously all very important questions that we will forever be wondering about (*sigh* – the entry form is long.)
A very important retrospective on all Osher's bizarre games. Post continues after video.
Well, former Bach contestant Tiffany Scanlon and Nikki Gogan have just given us a little taste of life behind the scenes of The Bachelor.
While neither found love with Richie Strahan on season four of The Bachelor, the two have remained friends – and yesterday they gave us the ultimate gift.
~Mansion goss~
Taking to Instagram on Saturday, Tiffany shared a photo of a reunion between the pair, along with story that was never shown on TV and honestly, it's heartwarming. 
The reality star recalled feeling insecure on the set of The Bachelor – heightened by the fact that other contestants had luggage filled with designer clothes and makeup – things she did not have.
After an early morning finish of filming and photoshoots one day, Tiff took herself to bed – admitting she had cried herself to sleep.
When she awoke, there was a plate of food waiting by her bed – a kind gesture Tiff later found out to be from co-star Nikki.