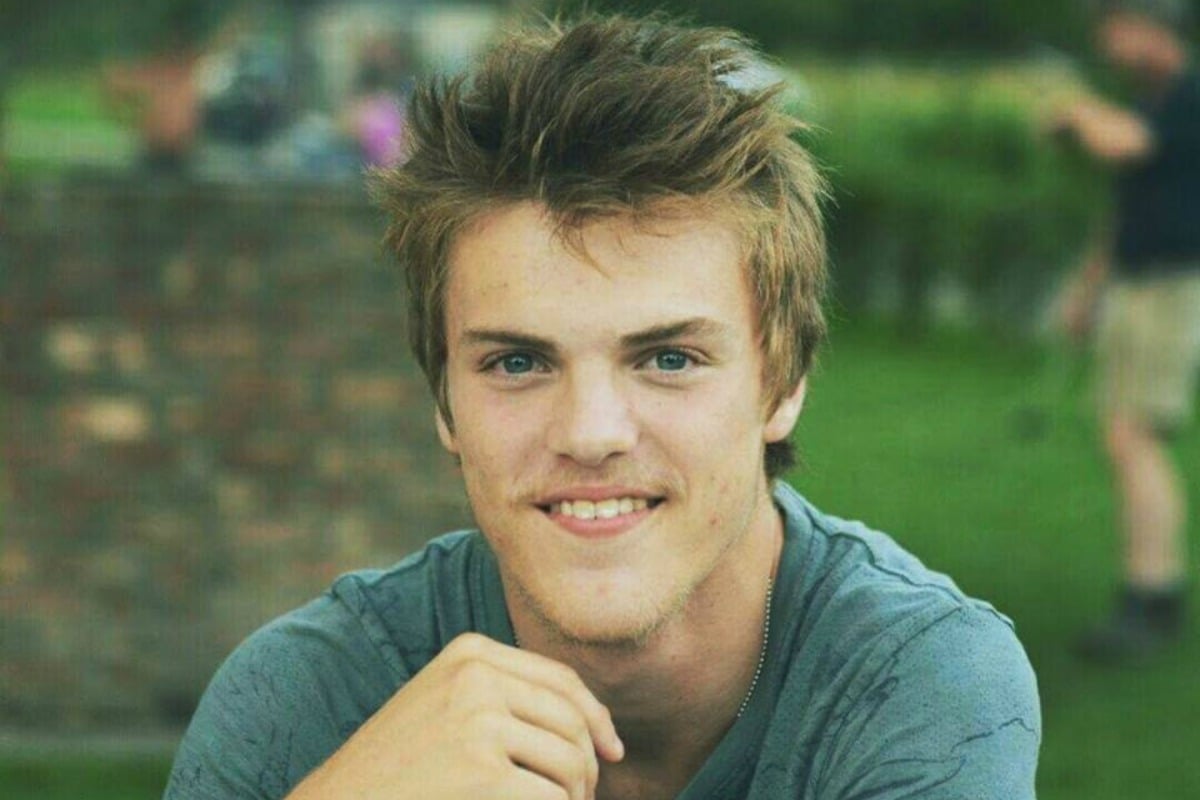 As Theo Hayez walked back to his Byron Bay hostel from the Cheeky Monkey's nightclub on May 31, he was on his phone.
The 18-year-old Belgian backpacker messaged a friend back home in Belgium just after midnight, but the contents of that message remain a mystery, as does Theo's location.
He never made it back to his hostel and he was reported missing on June 6 when he failed to check out, leaving his belongings and passport still in his room.
Nearly three weeks on, there has been no sign of Theo. NSW Police have admitted they are "baffled" by his disappearance.
Watch: Fears grow for missing backpacker. Post continues after video.
His father Laurent Hayez arrived in the country last week and on Monday appeared at Tweed Heads police station to beg the public for help, saying his son was "in grave danger".
"I promised Theo's little brother Lucas that I would bring his brother home. Please, help me keep my promise to him," Laurent said through his tears.
Theo's WhatsApp messages.
Laurent asked encrpyted service WhatsApp for help in obtaining his son's messages, which he believes may hold the key to finding him.
In a statement, WhatsApp said it was working with law enforcement but it was limited in what data it can access from Theo's account.
"WhatsApp cares deeply about the safety of our users and our hearts go out to Theo Hayez and his family," a spokesman told AAP on Monday.
"We understand the important work being carried out by law enforcement and are assisting them in accordance with applicable law and our terms of service."
WhatsApp uses end-to-end encrpytion, a system of communication where only the communicating parties can read the message. Even if WhatsApp accessed Theo's account, they could not have the encryption key needed to read his messages.
This key is on Theo's phone and the only way to access it is by having possession of that device.