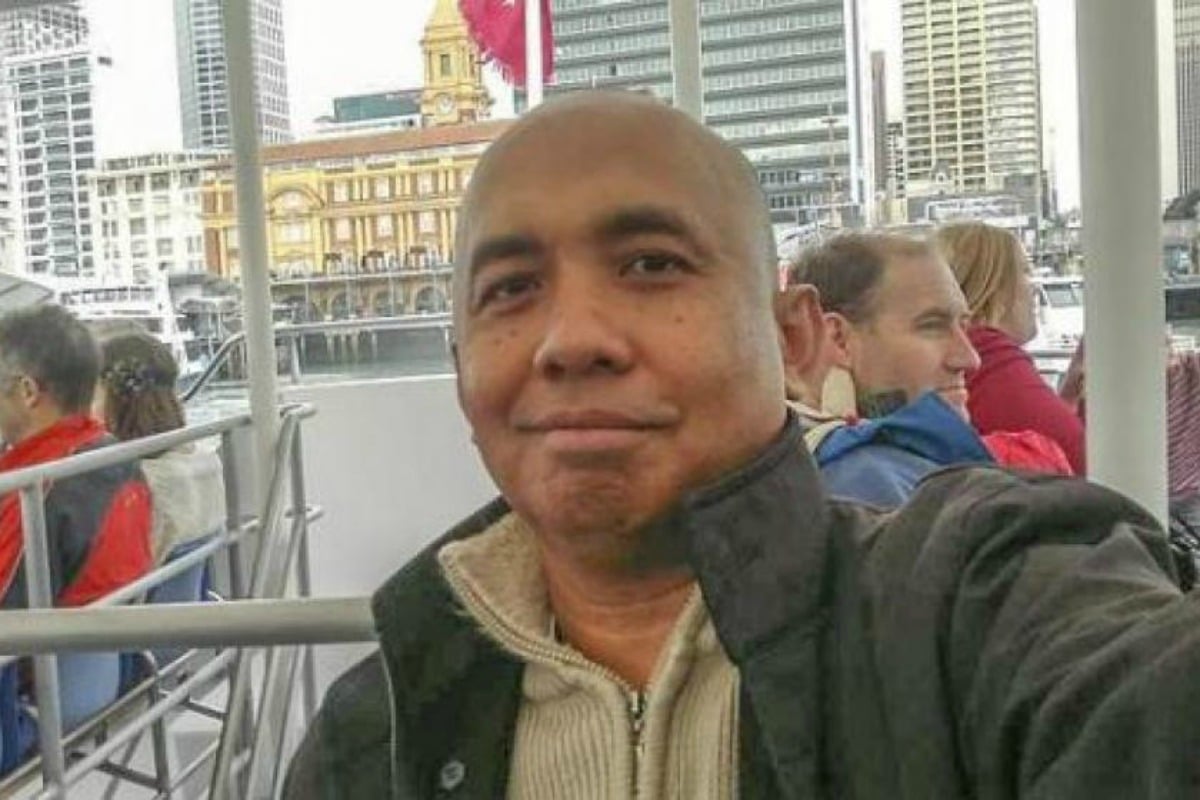 — With AAP.
1. MH370's "lonely and sad" pilot spent a lot of time "pacing empty rooms" before doomed flight.
According to an aviation specialist, the Malaysia Airlines Flight 370 was piloted by a "lonely and sad" captain and Malaysian officials knew the pilot had "indications of trouble".
In the July issue of The Atlantic, writer and aviation specialist William Langewiesche shares information on what happened to the missing Boeing 777, which was carrying 239 people from Kuala Lumpur to Beijing on March 8, 2014. It is presumed to have crashed in the southern Indian Ocean.
A report released in July 2018 found the plane was likely steered off course deliberately by someone and flown for seven hours after communications were cut.
Langewiesche noted that captain Zaharie Ahmad Shah, who was reported to often be "lonely and sad" had multiple red flags. His wife had moved out and he "spent a lot of time pacing empty rooms".
A fellow anonymous 777 captain said Zaharie was in a tough emotional state.
"Zaharie's marriage was bad. In the past he slept with some of the flight attendants. And so what? We all do," the pilot told the magazine. "You're flying all over the world with these beautiful girls in the back. But his wife knew."
Langewiesche noted the idea of "a pilot who runs amok" was hard to conceive, but it has happened before – with an EgyptAir flight in 1999 and Germanwings Flight 9525 in 2015.
Forensic examinations of the pilot's simulator by the FBI also revealed Zaharie experimented with a flight profile that roughly matched what's believed to have happened to MH370, which ended in "fuel exhaustion over the Indian Ocean".
Dozens of pieces of debris that washed up on Africa's east coast have shown the Boeing 777 went down somewhere in the Indian Ocean, but the main wreckage or black boxes have not been found.
Finding additional debris could be hard because the plane is believed to have gone into a "vicious spiral" before hitting the ocean and "disintegrated into confetti".
Langewiesche said that instead of focusing on finding debris, he believed some of the key parts of the timeline of what happened could be revealed by what authorities in Malaysia know and are keeping from the public.
"Unless they are as incompetent as the air force and air traffic control, the Malaysian police know more than they have dared to say," Langewiesche noted. "The riddle may not be deep."
2. WhatsApp joins search for lost 18-year-old Belgian backpacker who went missing in Byron Bay.
WhatsApp says it is cooperating with authorities as the search for missing Belgian backpacker Theo Hayez continues in Byron Bay. https://t.co/YjlfP0jpXH

— SBS News (@SBSNews) June 17, 2019