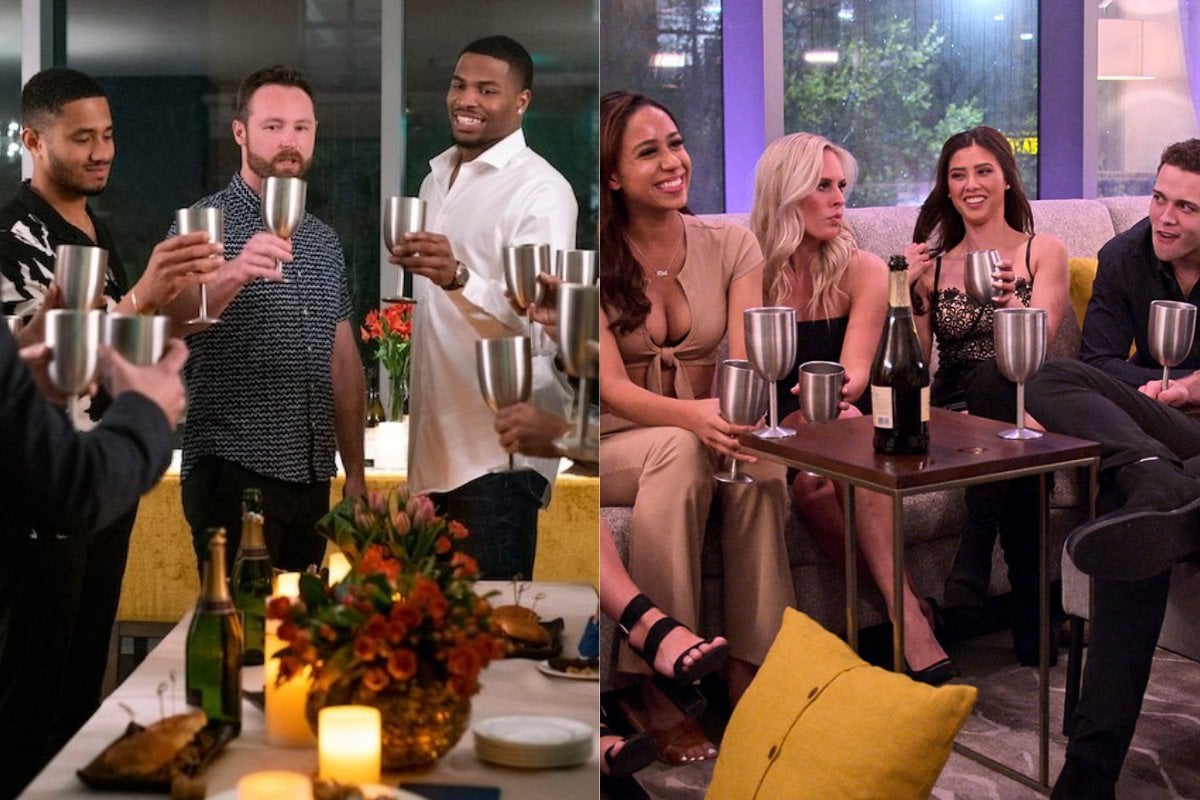 Just when you thought it couldn't get any wilder than Love is Blind, the creators of the reality dating show have come up with an even messier experiment: The Ultimatum: Marry or Move On.
If you haven't seen it already, in a nutshell, the new Netflix series brings together six couples from Austin, Texas, each of which consists of one partner who is ready to get married, and one who isn't - hence the ultimatum.
They arrive together but split as soon as soon as the show begins, and get one week to be single and get to know (flirt with) the other contestants. 
They then choose a new partner to enter a "trial marriage" with for three weeks, return to their original partner for another three weeks, and then decide whether they actually want to marry the person they came in with or not.
It's the definition of chaotic and maybe even a little (a lot) toxic.
Watch the trailer for The Ultimatum here. Post continues after video.
After bingeing the entire series and reunion episode, I have five questions I need to address immediately. Here's what I can't stop thinking about.
1. Why are they all so young?
I'm sorry, but I know very few people in their early to mid-20s who are settling down just yet. Especially after dating someone for one to two years tops.
The people on this show are all under 31.
The oldest woman is 26, while the oldest male is 30, and most are around the 25 mark. All of them have been dating their partner for under two and a half years. 
To me, that's a dead giveaway they went on this show for other reasons (*cough* Instagram followers). 
I'm just still stuck on the fact that everyone on this show is under the age of 26 and yal pressed about marriage and kids!!! GET IT TOGETHER!!! #TheUltimatum

— This is for Rachel (@yeahhitee) April 13, 2022