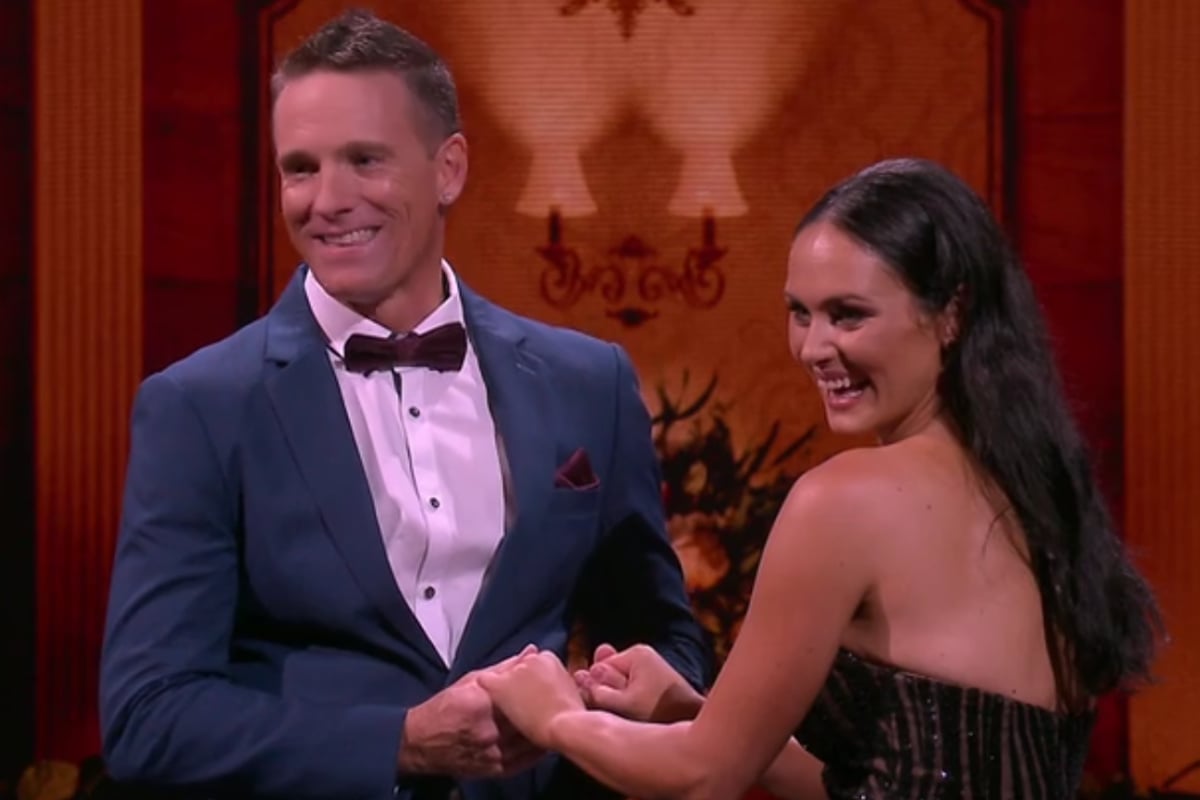 Channel 7 have blessed us with something we absolutely did not need: Another reality TV dating show.
But we're definitely not complaining.
The premise of The Proposal is all in the title but the full run down is: In each episode, a "suitor" or "suitress" is hidden from the sight of eight contestants who are attempting to win their love, by sitting inside a 'commitment ring', which is basically an alien-like dome contraption thing that has been constructed on stage to obscure their entire face and body from view.
On this episode of Mamamia's entertainment podcast, The Spill hosts Laura Brodnik and Kee Reece discuss new reality show The Proposal along with the other top stories of the day. 

Mmhm.
Then the eight contestants spend the hour-long episode vying for the suitor/suitress'… heart? They're slowly whittled down until just two are left. Then the suitor/suitress reveals themselves to their final two – yeah, up until now they've never seen him/her – and then in the next segment there's a proposal.
It's way too fast and absolutely not going to help people find everlasting love but in the age of Married At First Sight and The Bachelor it actually sounds… not that weird. ¯\_(ツ)_/¯
The show premiered last night with single mum Jess looking for her 'perfect match' with one of eight men. Basically, all you need to know is there was a swimsuit segment and she ended up choosing a good-looking paramedic.
Of course, the lovely people over on Twitter had thoughts and opinions. Most of them were mean, but some of them were very funny. Here are the best.
*hasnt come face to face with any of these guys at all"

Jess: "I just don't feel a connection" #TheProposalAU pic.twitter.com/bmG6UO0e0p

— Dylan Matthews (@DylanMatthews91) August 27, 2019