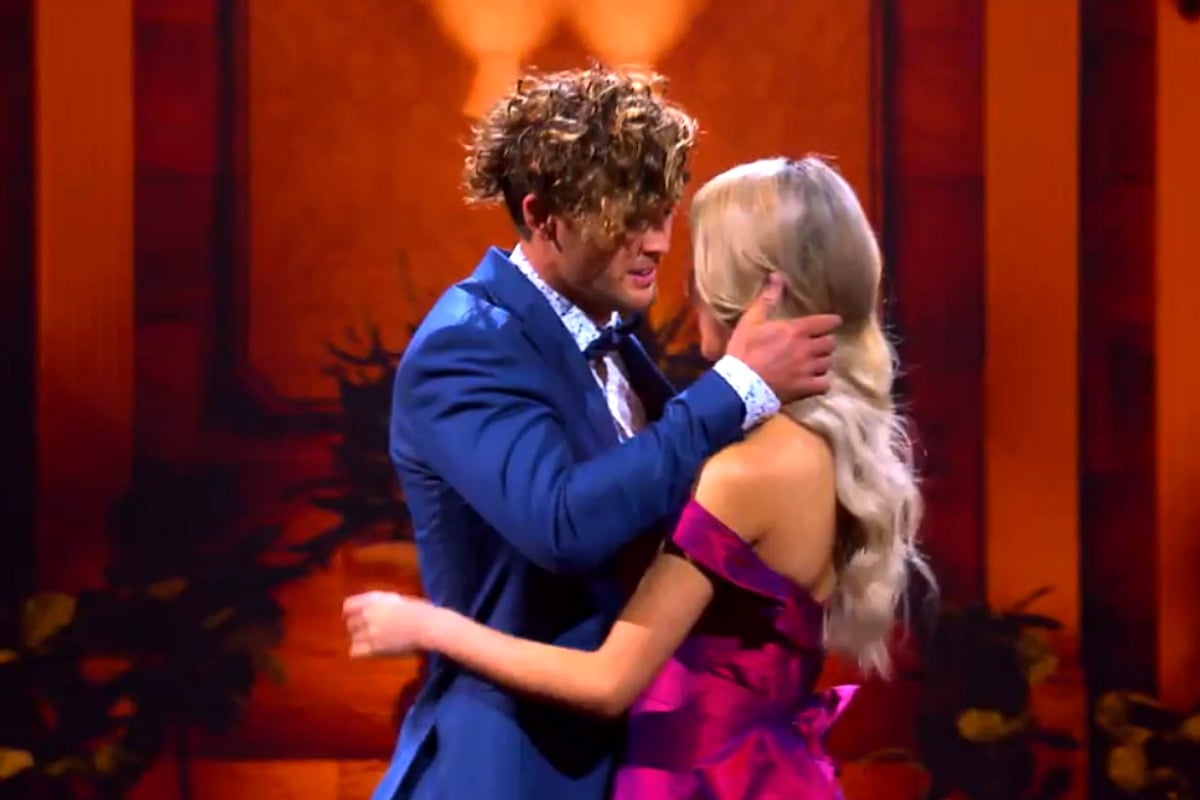 Witnessing a marriage proposal between two people who have formed a long-term and loving bond can be magical.
Witnessing a marriage proposal between two people who have known each other for less than an hour, have cameras pointed in their faces and have no knowledge of each other's middle names (or even their last names)  is wildly surreal, and goes against everything we'd been taught to value as a society.
I know this to be true because I've seen it happen.
My peek into this new kind of modern love story came when I visited the set of Channel Seven's new dating show The Proposal, which premieres tonight.
On this episode of Mamamia's entertainment podcast, The Spill hosts Laura Brodnik and Kee Reece discuss new reality show The Proposal along with the other top stories of the day. 
Now, if the premise of this new reality show sounds odd and has left you asking yourself who thought it would be feasible to have people vow to spend the rest of their lives together while the nation watches on, just remember that these are the same people who brought you The Bachelor franchise.
So it's fair to say they have a fairly tenuous grip on the need for reality in romance, but their track record of bringing couples together is surprisingly good.
In each episode of The Proposal, a suitor or suitress is hidden from the sight of the contestants who are attempting to win their love. they do this by sitting inside a 'commitment ring', which is basically an alien-like dome contraption thing that has been constructed on stage to obscure their entire face and body from view.
The eight contestants who have evidently decided that putting their names down for The Proposal would give them a better chance at love than signing up for Tinder are then put through a series of elimination rounds where the hidden suitor/suitress asks them a series of personal questions.