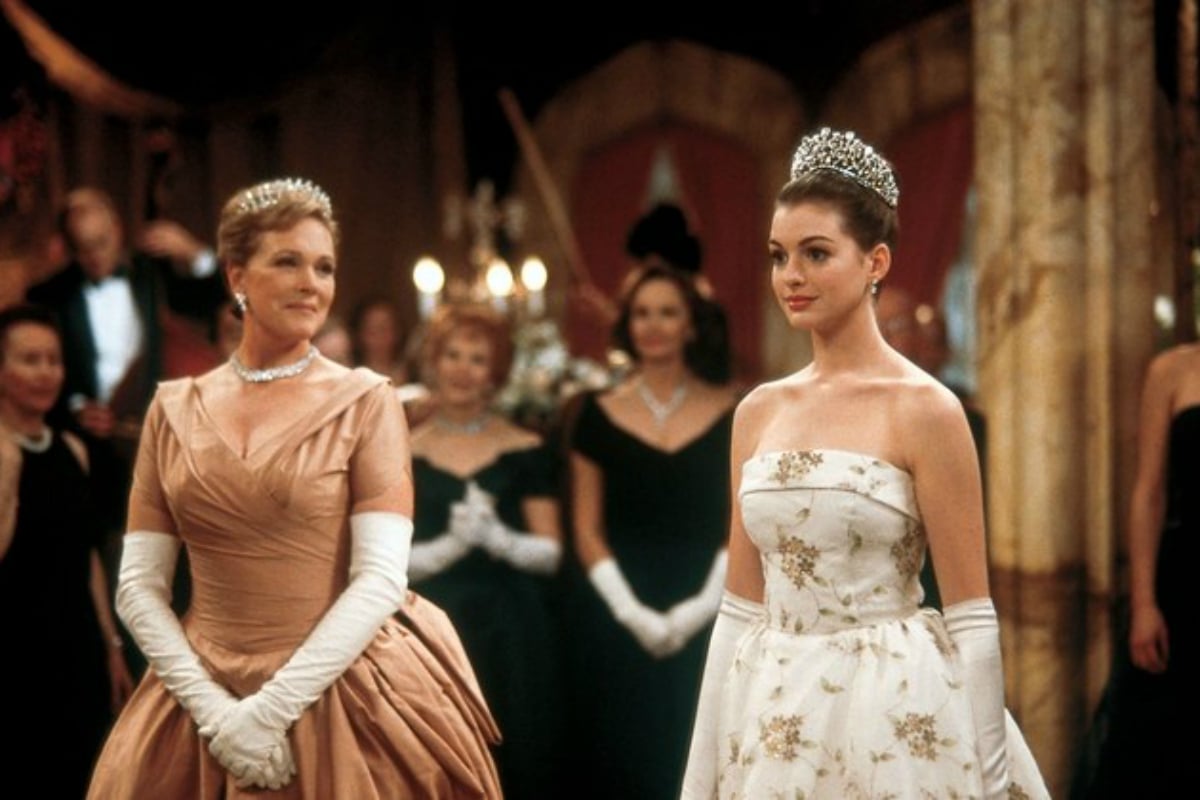 There's going to be a third The Princess Diaries movie. 
No, but seriously, guys. Let all the nostalgic feels come as they may because Anne Hathaway confirmed the news we didn't know we needed to hear on Andy Cohen's Watch What Happens Live.
"There is a script for the third movie. There is a script," she revealed.
"I want to do it. Julie wants to do it. Debra Martin Chase, our producer, wants to do it. We all really want it to happen."
Us too, in case you were wondering.
So, in light of this heartwarming news, we thought we'd see where our favourite cast members are now.
Mia Thermopolis AKA Anne Hathaway.
It's safe to say, we all know what Anna Hathaway has been up to since her breakout role as the frizzy-haired, mono-browed princess-to-be.
Her career hasn't at all been shy of the limelight, landing roles like Andy in The Devil Wears Prada, Kim in the acclaimed film Rachel Getting Married, Fantine in Les Misérables (for which she won the Academy Award for Best Supporting Actress in 2012), and Amelia in Interstellar.
In 2004, Hathaway began dating Italian real estate developer Raffaello Follieri. Their relationship lasted four years, until Follieri was sentenced to four and a half years in prison for defrauding millions from investors.
Hathaway gave birth to her son Jonathan Rosebanks Shulman on March 24, 2016, with her husband of six years, Adam Shulman.
Clarisse Renaldi AKA Julie Andrews.