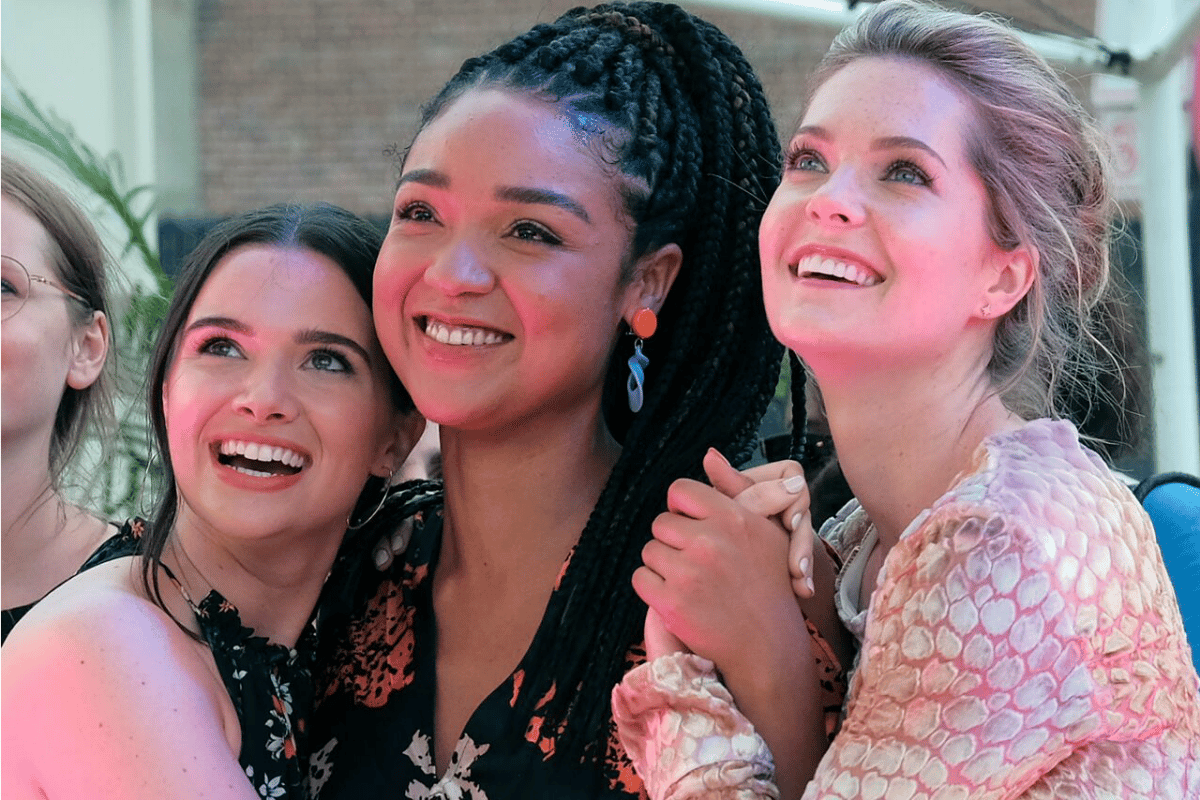 When The Bold Type first premiered, viewers were drawn in by an image of sugary sweetness, with the promise of fashion and fun set against the glitzy backdrop of the New York magazine industry.
And while the Stan series certainly delivered on this initial hook, there's only so much sugar you can consume before you start craving something with just a little bit more meat.
This style of storytelling is where The Bold Type truly hit its stride as a game-changing series, and endeared itself to a legion of fans who were looking for a story that mixed the light with the dark. And with the series entering its fourth season, which will be 18 episodes instead of the regular 10, it's clearly going from strength to strength.
The first drawcard for The Bold Type, which is inspired by the life and career of former editor-in-chief of Cosmopolitan magazine Joanna Coles, is the chemistry between the show's trio of leading ladies.
Take a look at the trailer for The Bold Type season four, only on Stan. 
The friendship between Scarlet Magazine writer Jane Sloan (Katie Stevens), social media director Kat Edison (Aisha Dee) and fashion assistant Sutton Brady (Meghann Fahy) has continued to resonate so strongly with viewers over the years because it so closely mirrors their own experiences.
For too long, pop culture has been plagued by stereotypes of female workplace relationships that skewed towards the mean girl/nemesis troupe. But in the case of the Scarlet ladies, we see the true definition of work wives, with storylines anchored by their relationships, both inside and outside the walls of Scarlet.
For a generation of viewers, and women in particular, this idea of work wives rings truer than that of workplace foes.
"So often you see TV shows and movies depict young women as catty people, especially to each other, and that has never been my experience of the world," actress Aisha Dee told Mamamia. "I don't know what I would do without my girlfriends and I think the depiction of friendship that we have on the show is still groundbreaking to see."
It's through the inner workings of Scarlet Magazine and the personal dynamics between Jane, Kate, and Sutton that The Bold Type manages to discuss a range of social issues in a way that makes fans feel as if they're part of the conversation, rather than being preached at or judged.
A perfect example is the season two episode entitled Stride of Pride that saw Jane and Kat have an open dialogue around the reality of white privilege after Jane's anger at what she perceived was her being passed over for a job in favour of someone with a more diverse background.
It's a discussion that forces Jane to look at how her internalised privilege is different to how she speaks about the idea in public, when Kat bluntly asks her if she's only interested in championing diversity when it doesn't directly involve her.
For Aisha Dee's Kat, the conversations around race and sexual identity continually shape her storylines as a biracial and queer character. From questioning whether or not her Scarlet title should prominently feature her as the magazine's first black director to discovering her sexuality with her new love interest, a Muslim artist named Adena El Amin (Nikohl Boosheri), Kat's storylines are always rooted in realism.