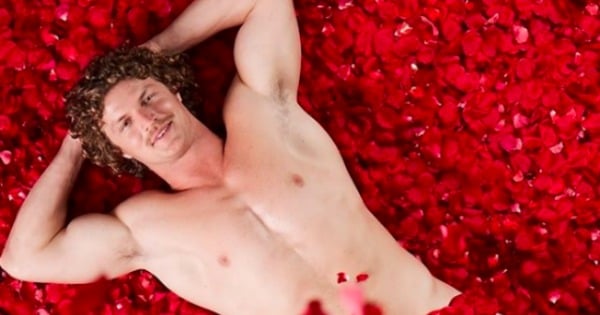 Just before 4pm on Wednesday afternoon, the lovely people behind The Bachelor's Facebook page released the hounds on a teaser of sorts.
"SNEAK PEEK: Stay tuned for something new coming tonight," the post read, alongside a photo of up-and-coming Bachelor Nick Cummins in rugby shorts and a suit jacket. (A timeless style decision if we've ever seen one.)
In a list of things the sneak peek could include (launch date, kitsch jokes etc) we did not ask, nor expect, a naked man covered in petals.
Some four hours later, this pops up:
"Ready to bare it all. The Badgelor, coming soon to TEN."
It's fine. Just fine. But 14 seconds? Is 14 seconds all we get? Where are the snippets of upcoming episodes? The panoramic ocean views? The cheesy scripted narrations?
In March this year, it was announced the former rugby star would be fronting the show as its newest Bachelor.
"I'm really looking forward to throwing everything at this opportunity to find the one," he said in a press release at the time.
"The past 10 or so years has been on the road playing rugby or working on my projects, so I'm very excited to be part of a show that is centred around love and good times."
What in the world are we in for? Did the Bachelor just get some personality?