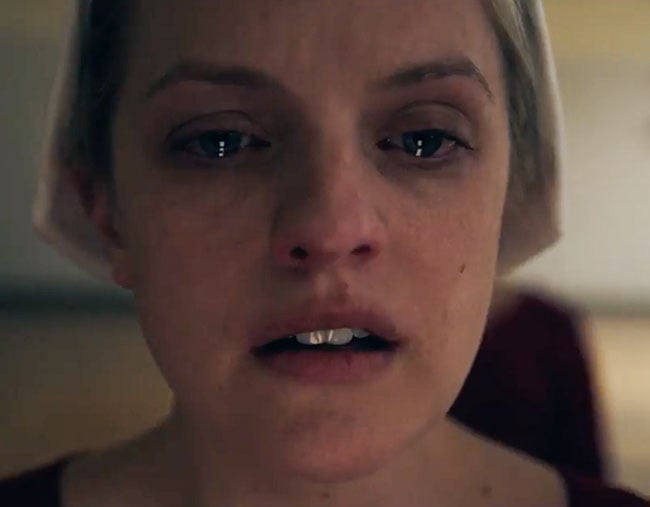 We're just a few weeks away from the date the most binge-worthy show of 2017 returns to our screens.
In April, The Handmaid's Tale – an on-screen TV adaptation of Margaret Atwood's dystopian novel of the same name – will return for a second season, and with the story now stretching beyond the book, it's anyone's guess what will happen next.
Now, a new teaser – released in line with International Women's Day in the US – has been released, and hints that things are about to get more violent than ever before.
Watch the latest teaser trailer for The Handmaid's Tale season two:
Barely 30 seconds long, the new trailer only shows flashes of action: Offred standing in front of a noose, wearing the same brown leather muzzle Ofglen was forced to wear last season; an unknown man with a gun to his head; a vicious, barking dog straining to be let loose; a group of Handmaid's surrounded by Guardians; and the commander's wife, Serena Joy, slapping a maid in the face.