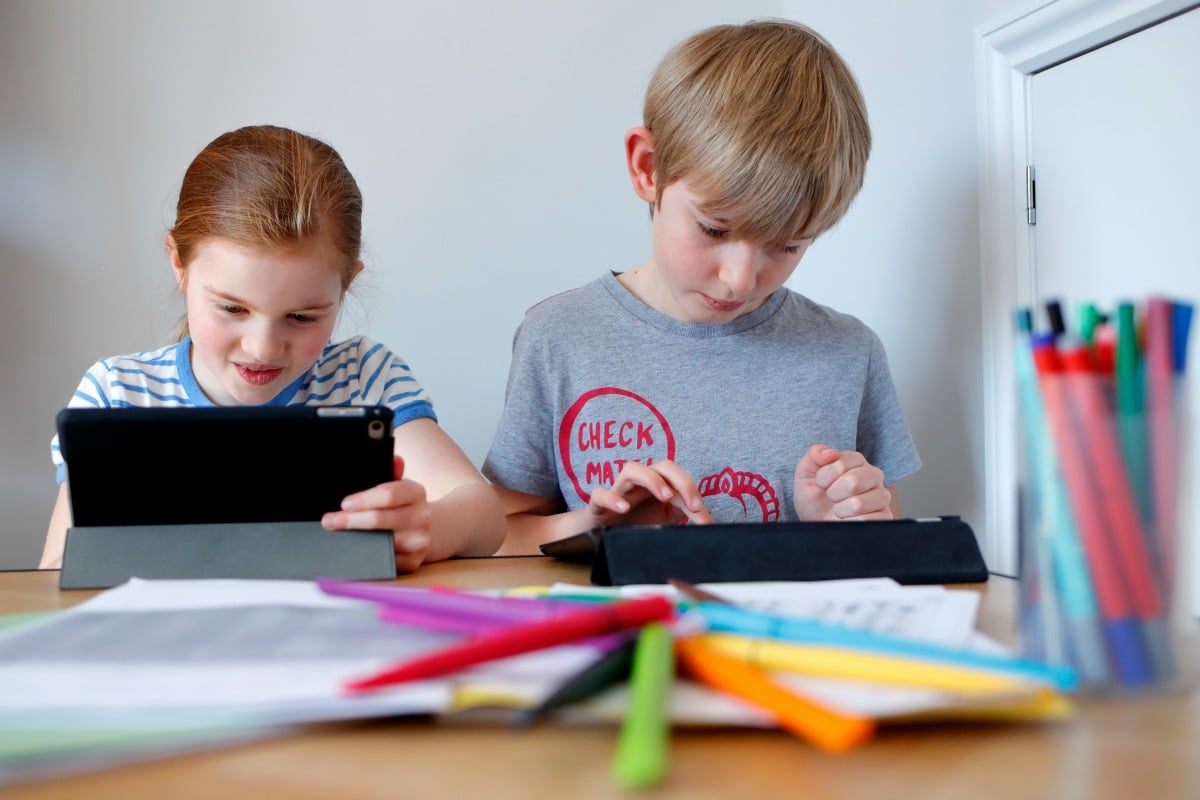 Right now, parents around Australia are freaking out. If we're asked – or told – to keep our kids at home because of the coronavirus pandemic, how are we supposed to make sure they get a good education? We're not teachers. We don't know what we're doing. What if our kids fall behind and never manage to catch up?
A Sydney primary school principal has posted a message on Facebook that's sure to ease a lot of parents' minds. Sue Veling, from St Michael's Blacktown South, explains that parents are children's primary educators.
"If you decide that your child isn't going to engage with anything sent home and is going to spend the entire period playing in the dirt, or baking, or watching TV, that is your choice," she writes. "That is your right. There is nothing to stress or feel guilty about."
She insists that your child will not fall behind if they don't do the work being sent home for them.
"This is all revision and reminder work. If children could learn new concepts without specific teaching, we wouldn't need teachers. They will cover all of this again, multiple times."
WATCH: All your COVID-19 questions, answered. Post continues after video.
Veling believes it's not possible to work from home and facilitate home learning with a primary aged child.