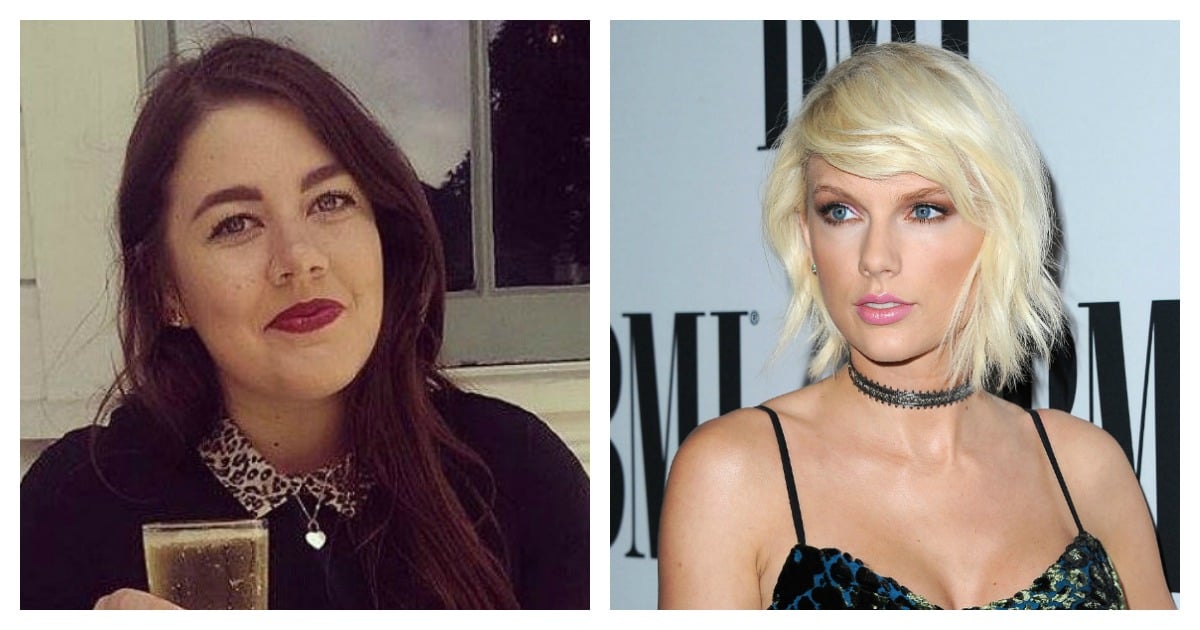 Guys, we really need to give Taylor Swift a break.
The reigning Queen of Country-Pop has come under intense media scrutiny today as pictures have emerged of the 26-year-old and actor, Tom Hiddleston, 35, macking on a beach in Rhode Island.
Images of the love friends have surfaced just two weeks after Swift confirmed her break-up with long-time love, Calvin Harris. With headlines screaming 'Taylor Swift spotted KISSING Tom Hiddleston just two weeks after break up' and '9 pieces of advice for Tom Hiddleston on dating Taylor Swift' the 'Blank Space' singer cannot get a break.
This isn't the first time Swift's love life has been the centre of a media storm. Before Harris, and before she completely revamped her image into the ultimate girl's girl with help from her squad, Swift's loves were as much a part of her brand as her boppy 'country' tunes.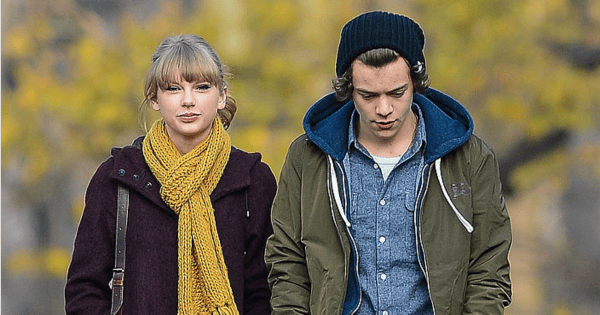 Yet after her short but much-publicised relationship with Harry Styles went down in flames at the start of 2013 (like Jake Gyllenhall, John Mayer and Joe Jonas before that), Swift carefully and subtly made her friends and her transition to full-on pop music the focal point of her life. Harris was just an added extra, with the couple who dated for 15 months, hardly being pictured together at all. A move unheard of for Swift.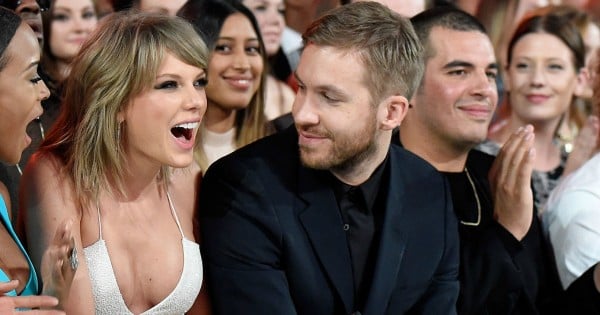 The reason? Because prior to Harris, and prior to her bevvy of famous girl besties, Swift was often, for lack of a better term, slut-shamed for the amount of (famous) men she had dated.
"If I could talk to my 19-year-old self," Swift began to tell Vogue in their trademark '73 Questions With ...' video earlier this year. "I'd just say, 'Hey, you're gonna date just like a normal 20-something should be allowed to, but you're going to be a national lightning rod for slut shaming'."
You can watch the full 73 questions below. Post continues after video.
She wasn't kidding. In recent years, more has been written about Swift and her past loves than any other celebrity. With her 'moving on' just two weeks after breaking it off with Harris, celebrity watchers are having a field day.
But guess what? Swift isn't the only celebrity to have rebounded like an absolute boss. Ashton Kutcher's divorce with Demi Moore was finalised in November 2013 and he was engaged to Mila Kunis by February 2014.
Remember when Justin Timberlake and Cameron Diaz were a thing? They broke up in December 2006 and the singer got together with his now wife, Jessica Biel in January 2007. And the classic rebound kid, Brad Pitt 'started seeing' Angelina Jolie mere weeks after he and Jennifer Aniston broke up.
Click through the gallery below for more from Taylor Swift. Post continues after gallery...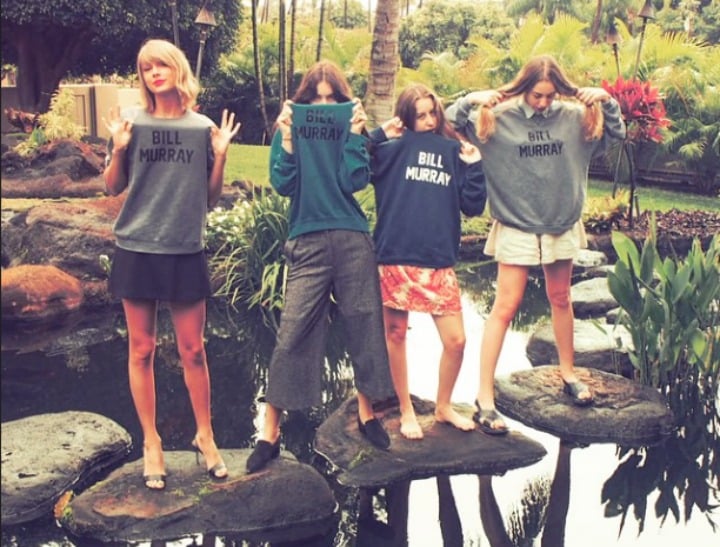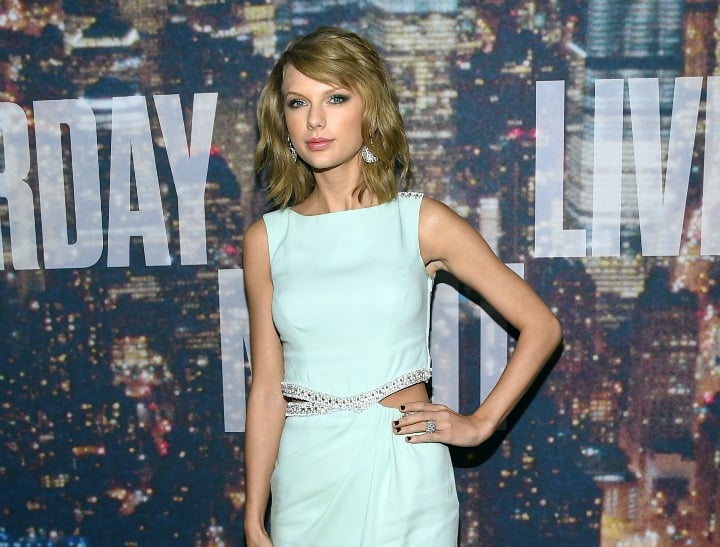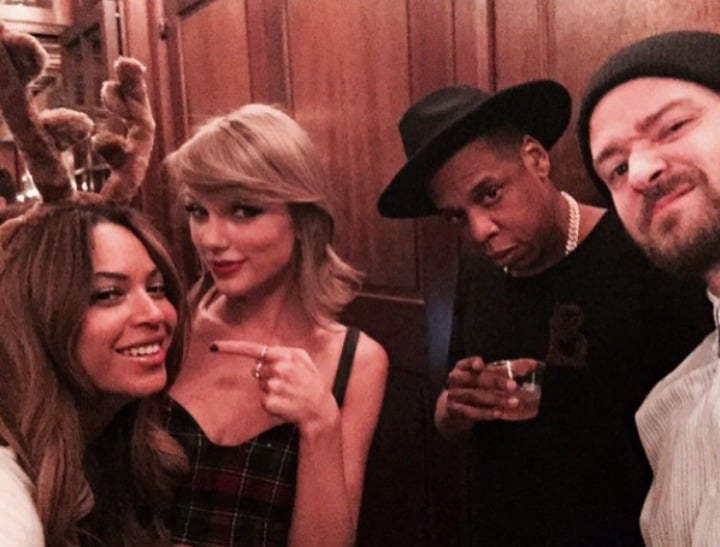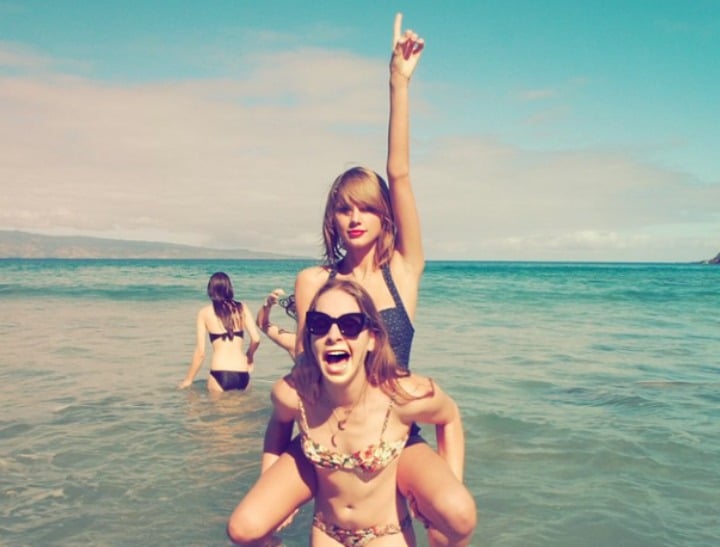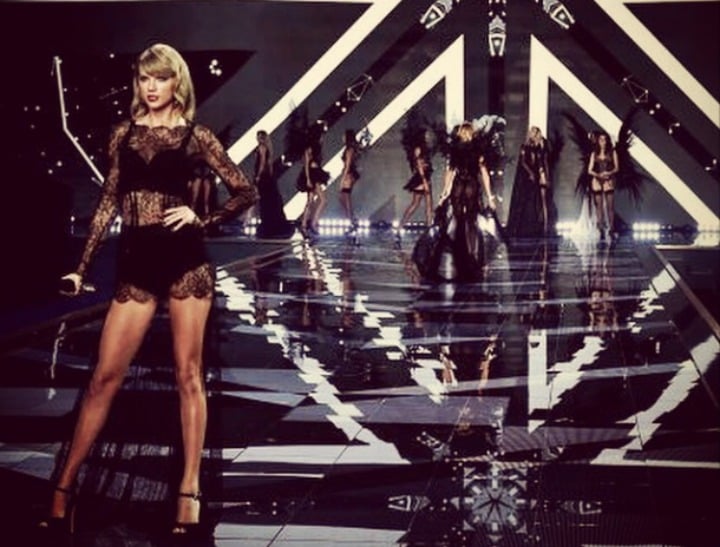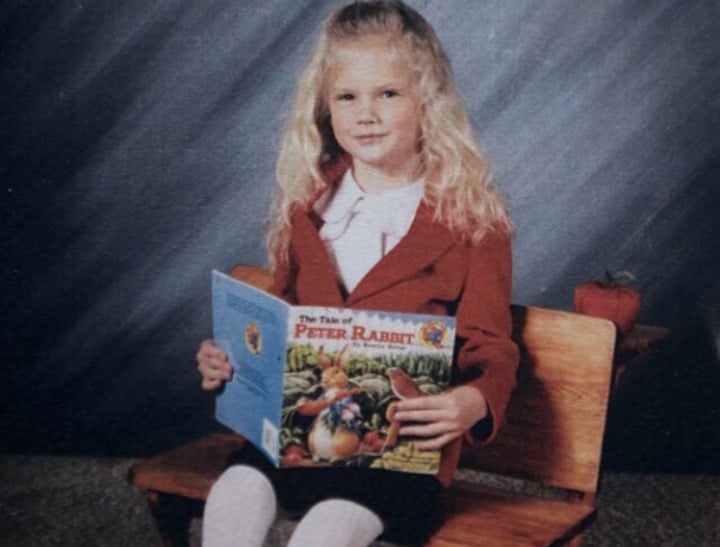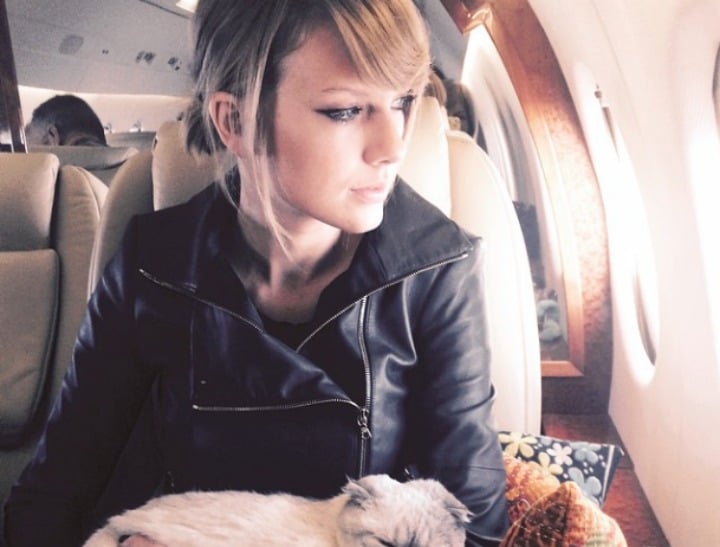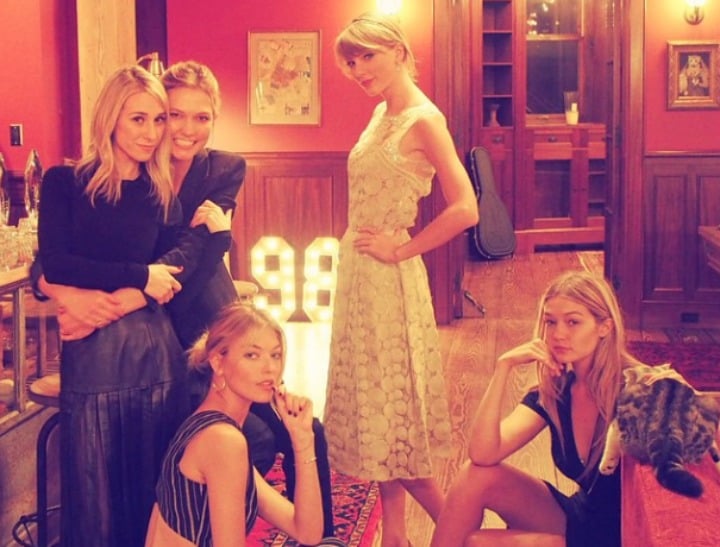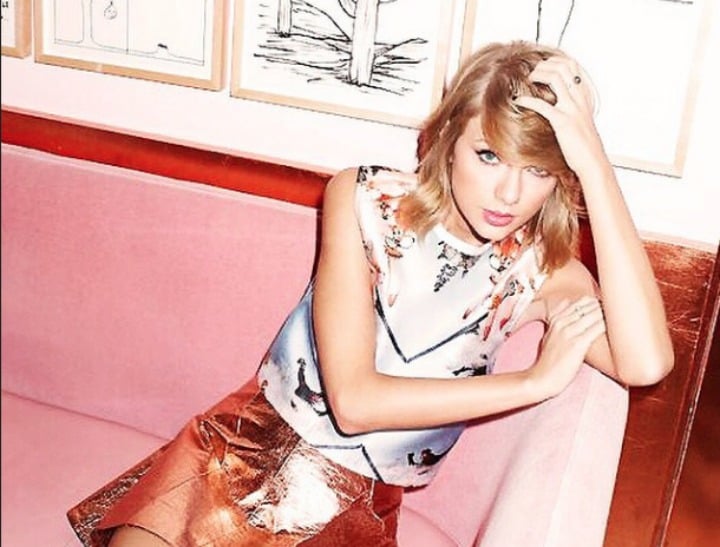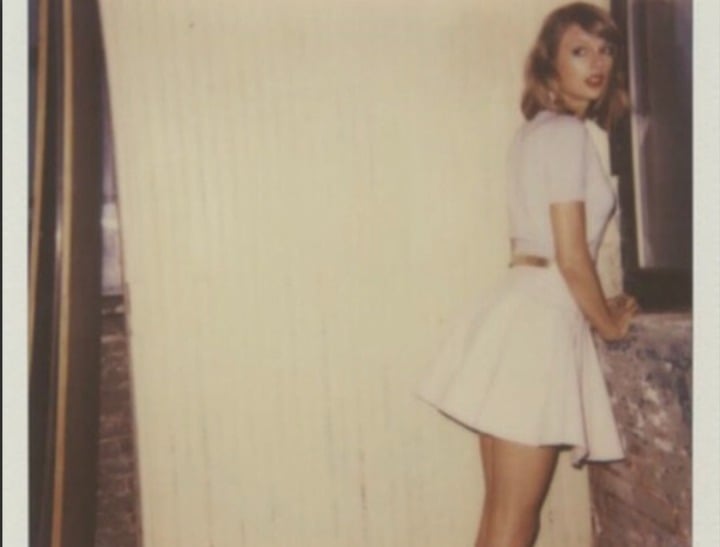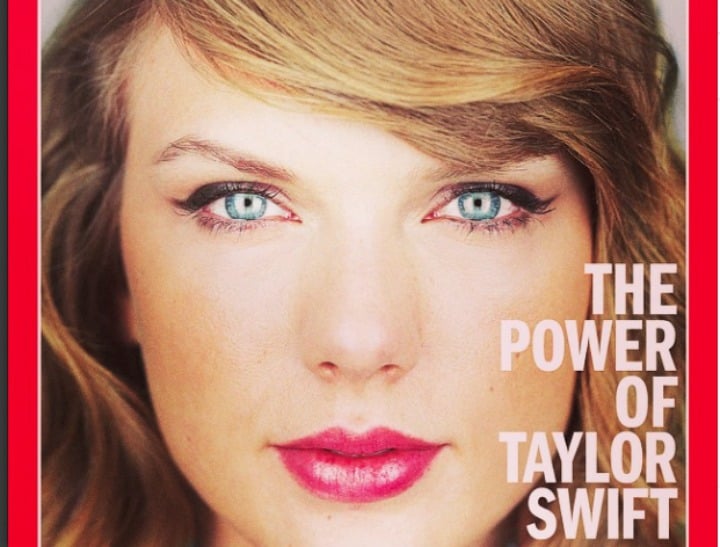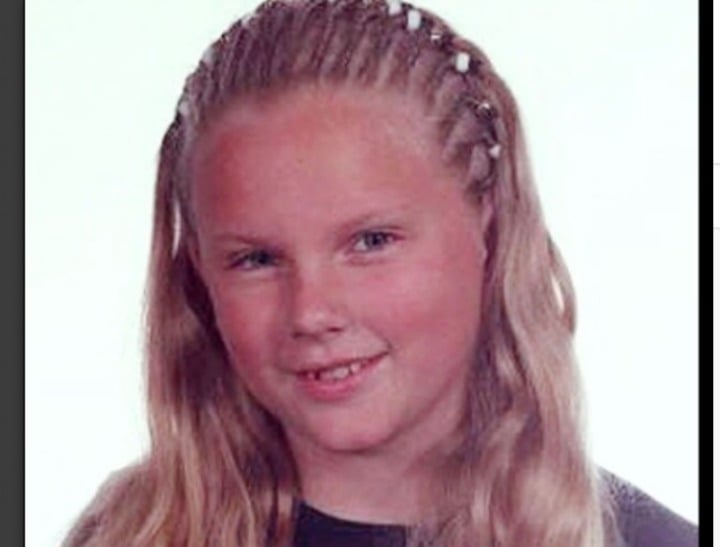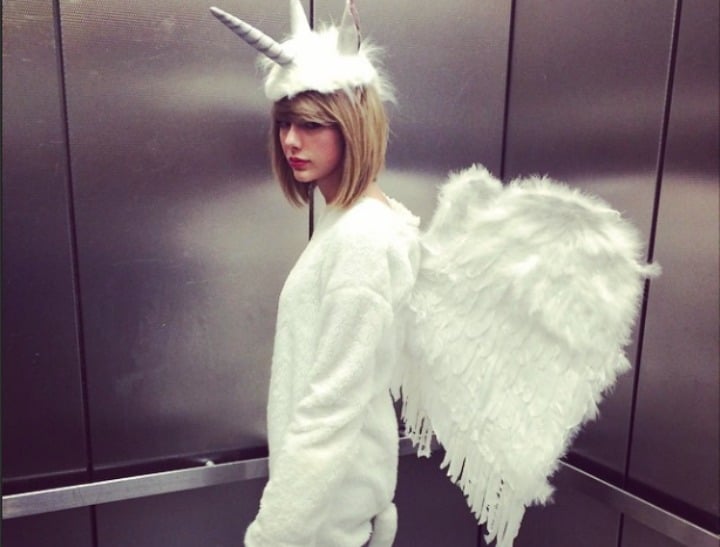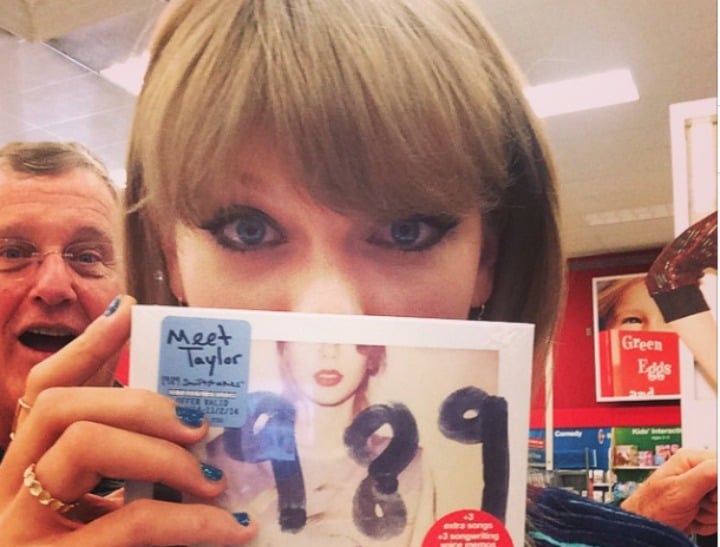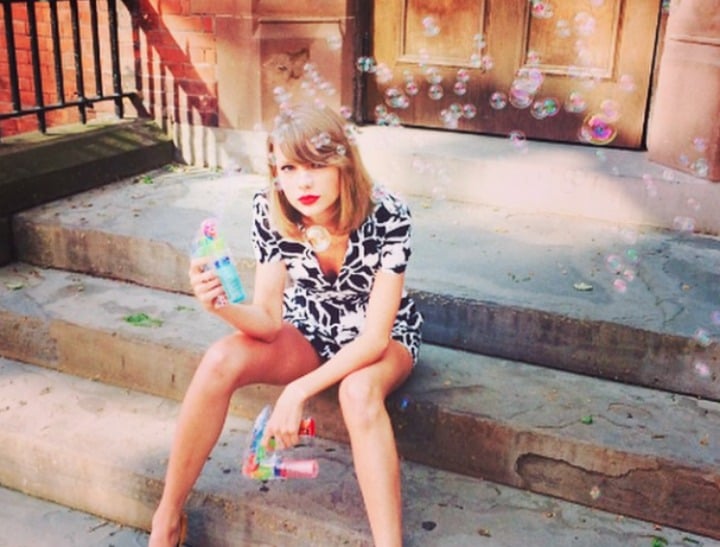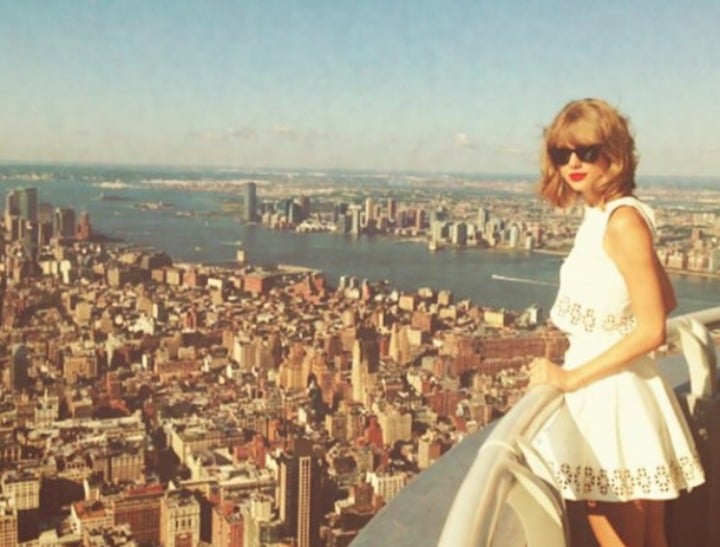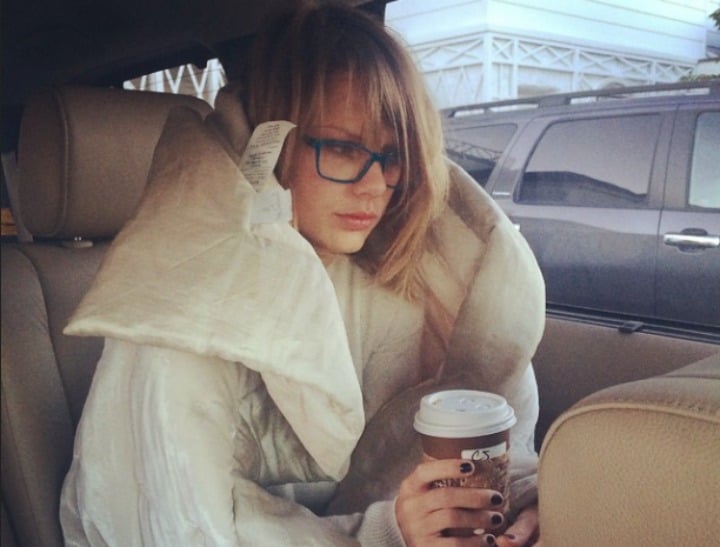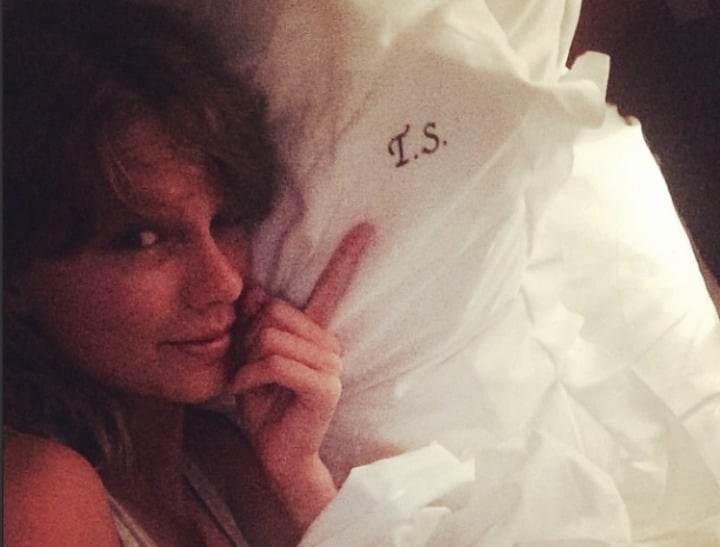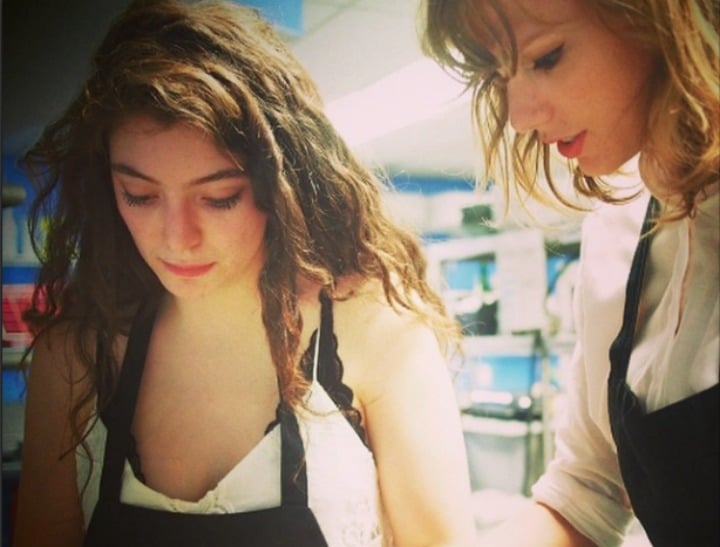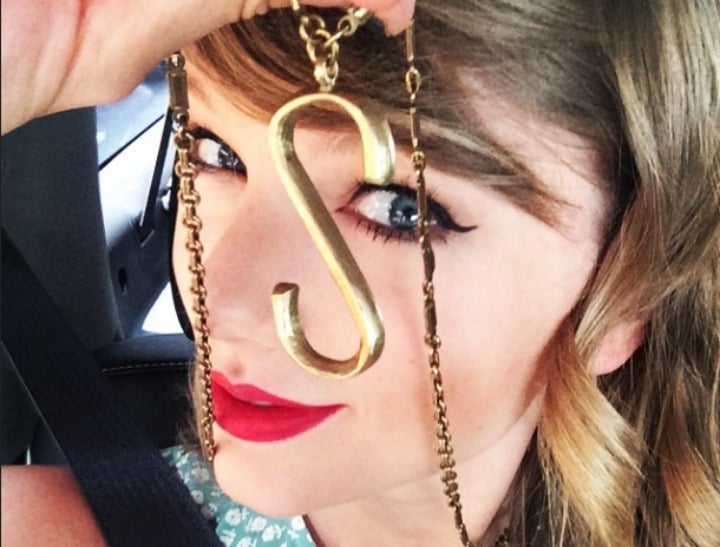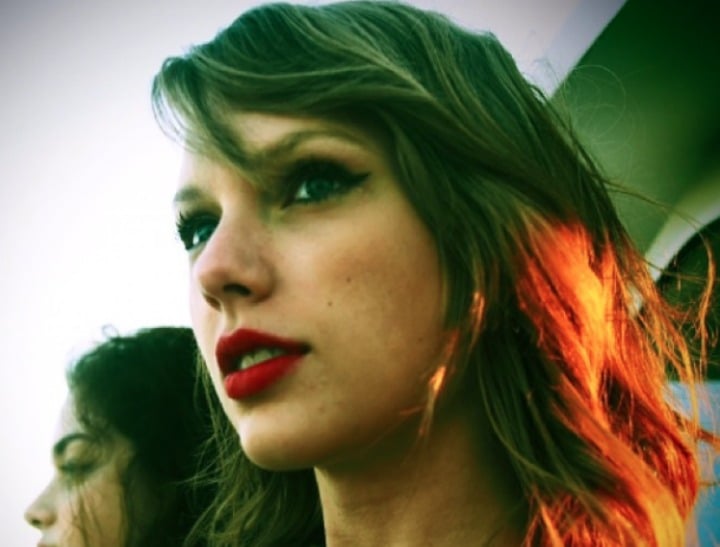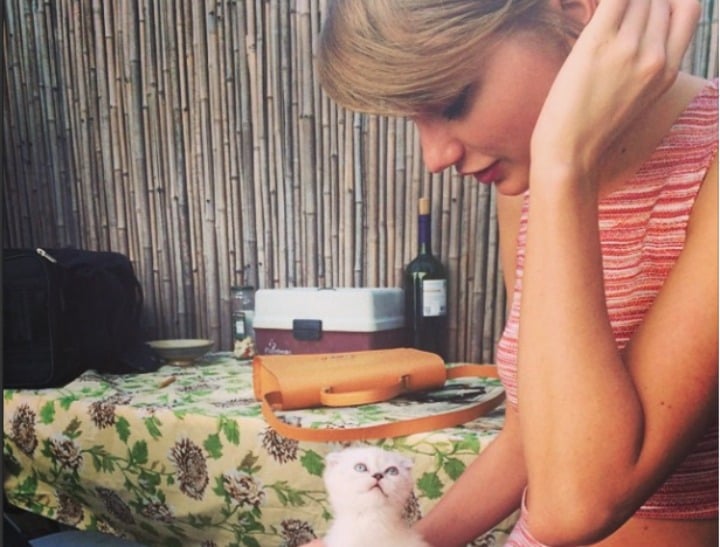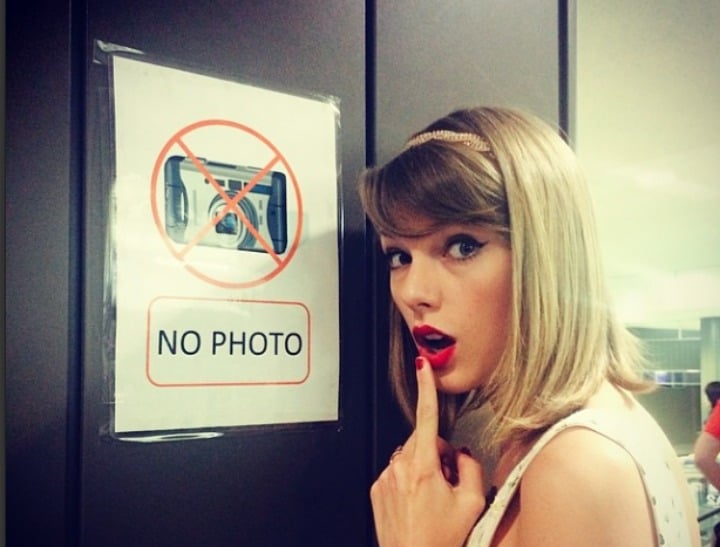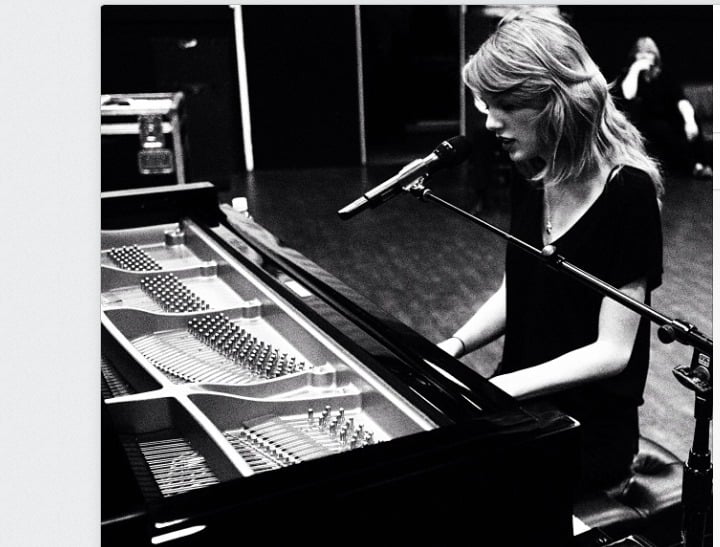 Spot the common theme? All of the above celebs are male. And unfortunately in the world we live in, a female's sex life is scrutinised so much more than their gender counterpart. Because a woman with a healthy sex drive is obviously news.
In the end, it all comes down to one thing: Taylor Swift is just thirsty. But aren't we all?
As a 20-something in the prime of her "fuckable" years (coined by the great Amy Schumer) Swift should be able to date and mate with whoever the heck she wants.
You can watch Amy Schumer, Tina Fey, Julia Louis-Drefus and Patricia Arquette discuss their 'last fuckable day' on Inside Amy Schumer below. Post continues after video...
Give the girl a break. She just broke up with her long-term partner, and things haven't ended as amicably as the pair would have liked us to believe. Harris unfollowed Swift on Twitter and the pair deleted almost all pictures together on their respective social media accounts. That doesn't exactly scream 'we're okay'.
So yeah, Swift is allowed to spiral.
She is young. She is beautiful. She is famous. And she can be with any one she wants.
Even if she weren't all of these things, even if she were just like you or I, she would still be allowed to spiral. No, not 'spiral out of control', spiral as in not having her feet firmly planted on the ground for a while. Her head, her life and her feelings are allowed to be up in the air while she figures things out.
After all, isn't that what your twenties are all about?
Perhaps Hiddston is just a fling, perhaps he's something more. Whatever he is, it really doesn't matter. Swift should be able to give her heart to whomever she pleases without the prying eyes of the world judging her.