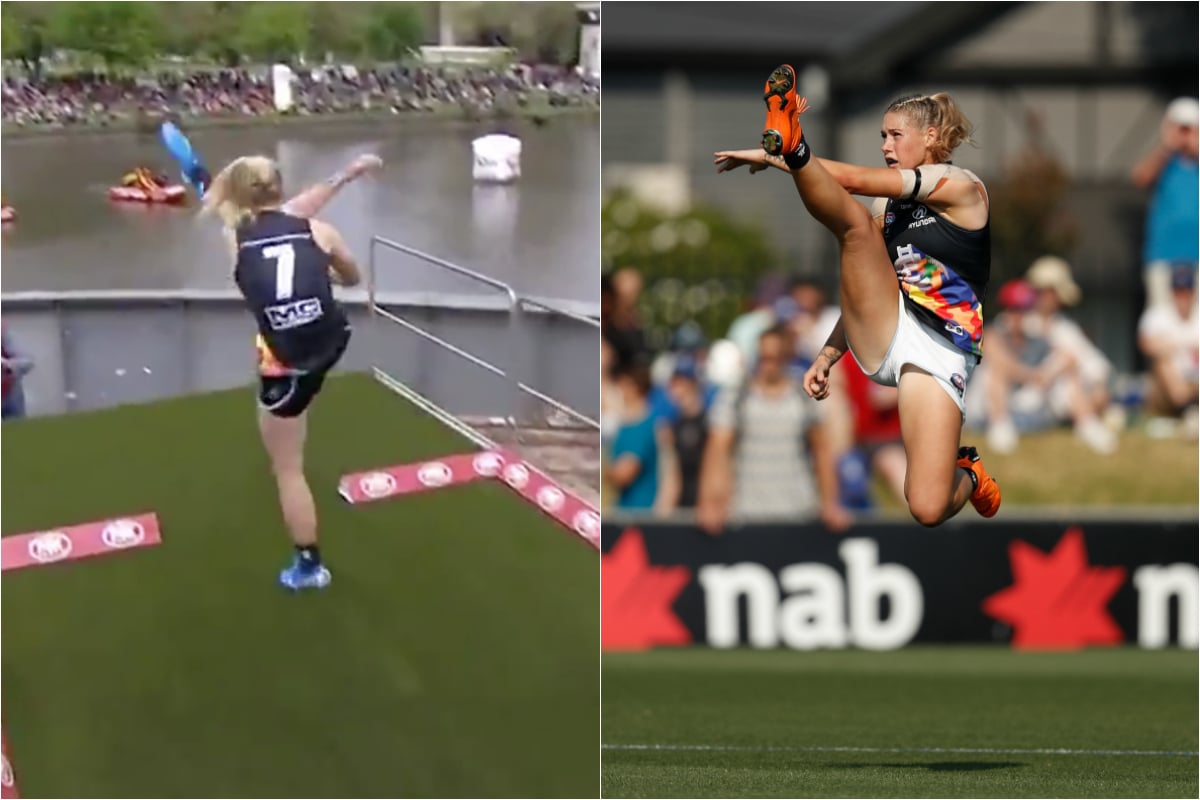 Tayla Harris kicks like a girl. Which as she has proven once again, is a kick just as powerful, if not more, than a man's.
On Saturday, a few hours before Richmond would compete against the GWS Giants in the AFL Grand Final, the AFLW Carlton Blues player took part in a 'longest kick' competition, against both male and female players.
The televised Fox Footy challenge sees professional AFL stars kick the ball as far as they can across the Yarra River from Birrarung Marr.
Harris came third with a kick of 61.5 metres – longer than six AFL players.
Tayla Harris' sensational kick ????

TUNE in LIVE now on FOX FOOTY to catch it all ???? pic.twitter.com/qedhx77VWm

— FOX FOOTY (@FOXFOOTY) September 28, 2019

"That is a beauty. That is massive," host Jason Dunstall said.
"You know what the best thing about that kick is? Right now there's another 10 blokes in the tent going: 'Oh my god, we are in trouble'."
"That is the purest spiral!"
Indeed, the 22-year-old defeated the likes of Josh Kennedy, Taylor Walker, Daniel Rich and Chad Wingard.