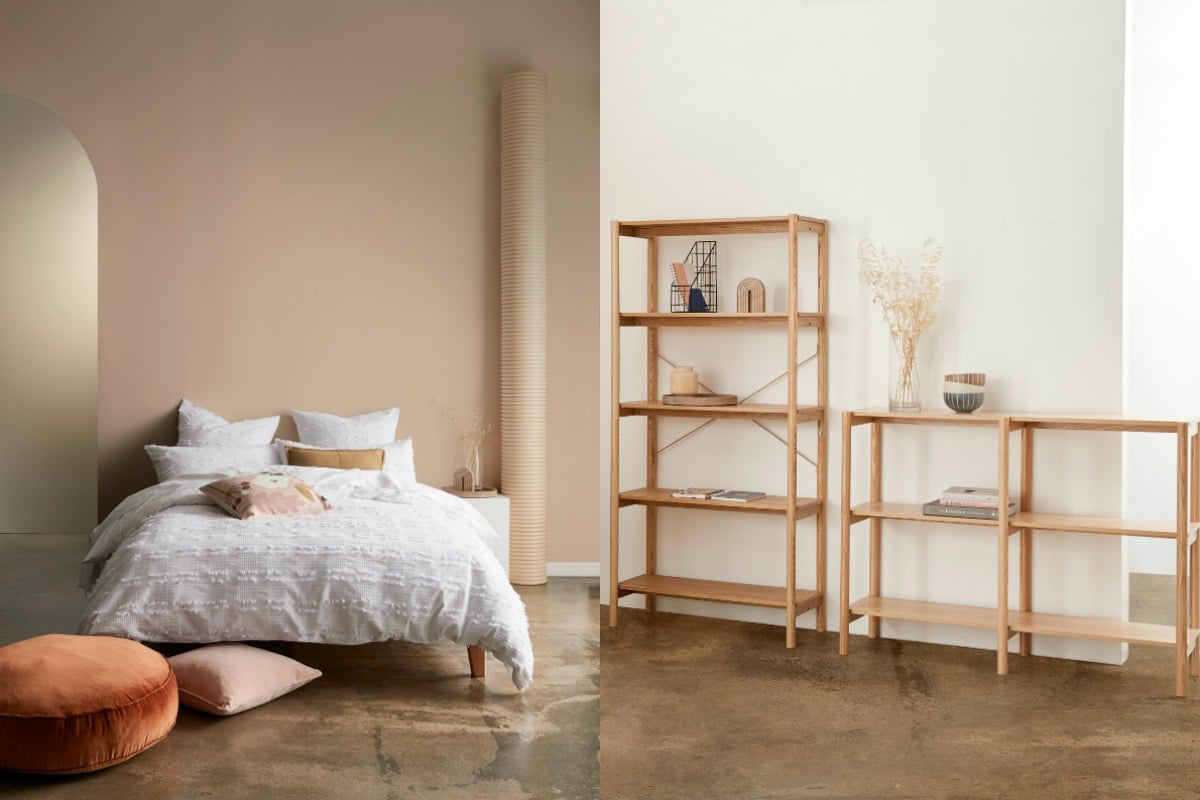 It's a fact universally acknowledged that nice homewares can be expensive.
Whether you're in the market for a new couch or just want some replacements sheets, it will generally cost you.
That's why many of us opt for more affordable options like Target, Kmart and Aldi these days. Because you can get quality dupes of expensive products and let's be honest, a lot of the time you can't really tell the difference.
Watch Kim and Kanye discuss their approach to home design. Post continues below.

This month, Target has created a range inspired by Scandinavian and Japanese homewares trends that includes everything from bedding to crockery to furniture.
The colour palette is all neutrals, black and a hint of colour (think olive and blush tones), whilst the fabrics include sandstone, seagrass and rattan. Dreamy.
So instead of waffling on, let's just get to the good stuff. Here are our favourite products from Target's February homewares collection, which is out now.