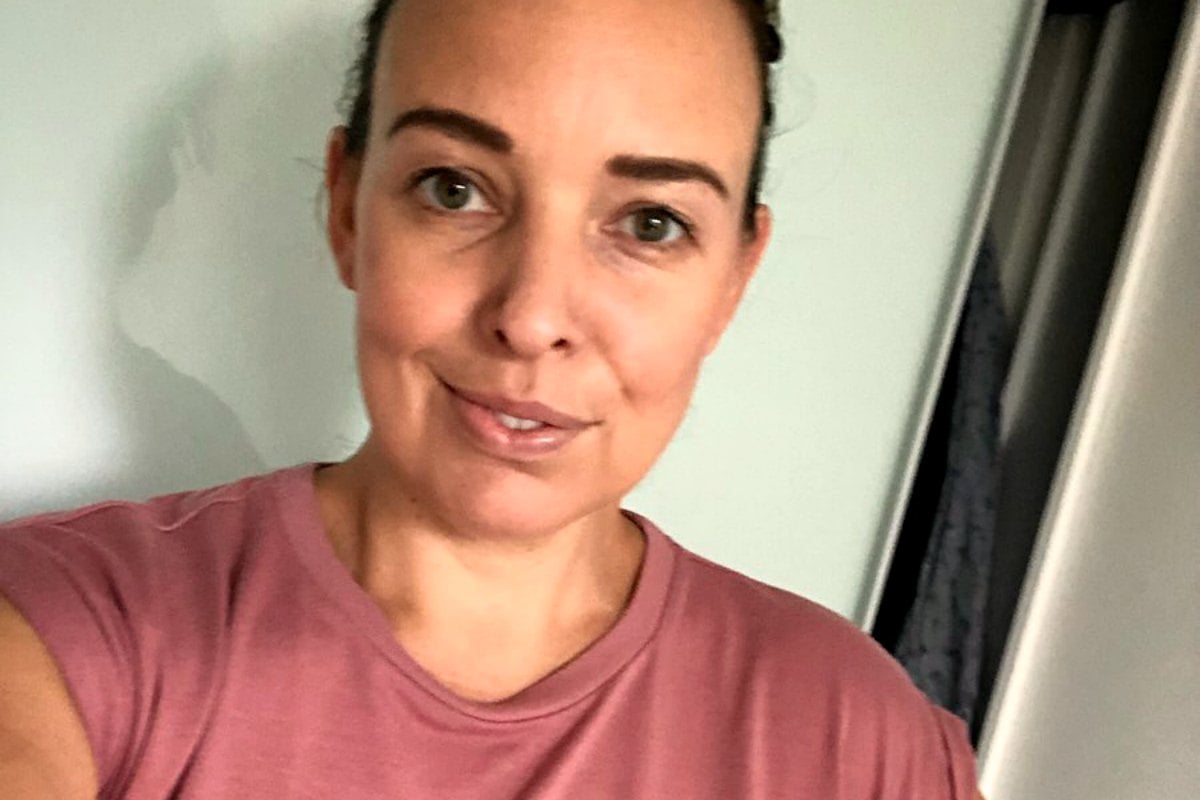 I remember a morning where my son brought me a heart-shaped rock. It was so beautiful, and his precious little face was so proud, yet I felt so deeply sad.
You see I was hungover (again) and my whole body hurt. I was in pieces, and I was sure I was hiding it so well, but at that moment it felt like he knew, and was trying to mend my broken heart.
I had always drunk to excess. I wasn't a glass here and there girl, I was an all-or-nothing one. But what I didn't expect, was for that to continue into motherhood.
This is how your body changes if you go a year without alcohol:
When I thought about being a Mama, I envisaged baking muffins in the mornings, visiting playgroups in the park, and singing lullabies at night… And I didn't expect to be trying to do it all with a hangover. But motherhood is hard. So much harder than I ever expected, and ultimately it was alcohol that I turned to, to cope. I never saw that coming.
My firstborn had severe colic, screamed for hours every afternoon, and never, ever slept. He woke every 40 minutes for the first two years of his life, if he ever did longer stretches it was a miracle. So here I was with a baby that didn't sleep, who hated the car, despised being worn in a carrier and wouldn't take a bottle. Life felt hard. And despite having a wonderfully supportive family, I never reached out and asked for help. I never told anyone I was slowly sinking. In my mind, there was no way I was going to 'fail' at this motherhood thing so early on in the piece, so I soldiered on in silence searching for something to cling to, to get me through another day.
Having breastfed my little one for 18 months in a sleep-deprived haze, the day after I stopped, I quickly went back to bad habits. All of a sudden I was 'allowed' to drink in excess again. I had birthed a little human and catered to his every need for well over a year, and I thought this was what I deserved. It was my time. 'Wine o'clock' was always on my mind and when 5pm came around I took that as my cue for freedom. I started to drink myself into a state of numbness, and used it as my coping mechanism to motherhood. I feel awful just writing that, but I did. I used it to get through the sleep deprivation, and thought that if I was going to start each morning feeling that shitty anyway, why not enjoy the night before?