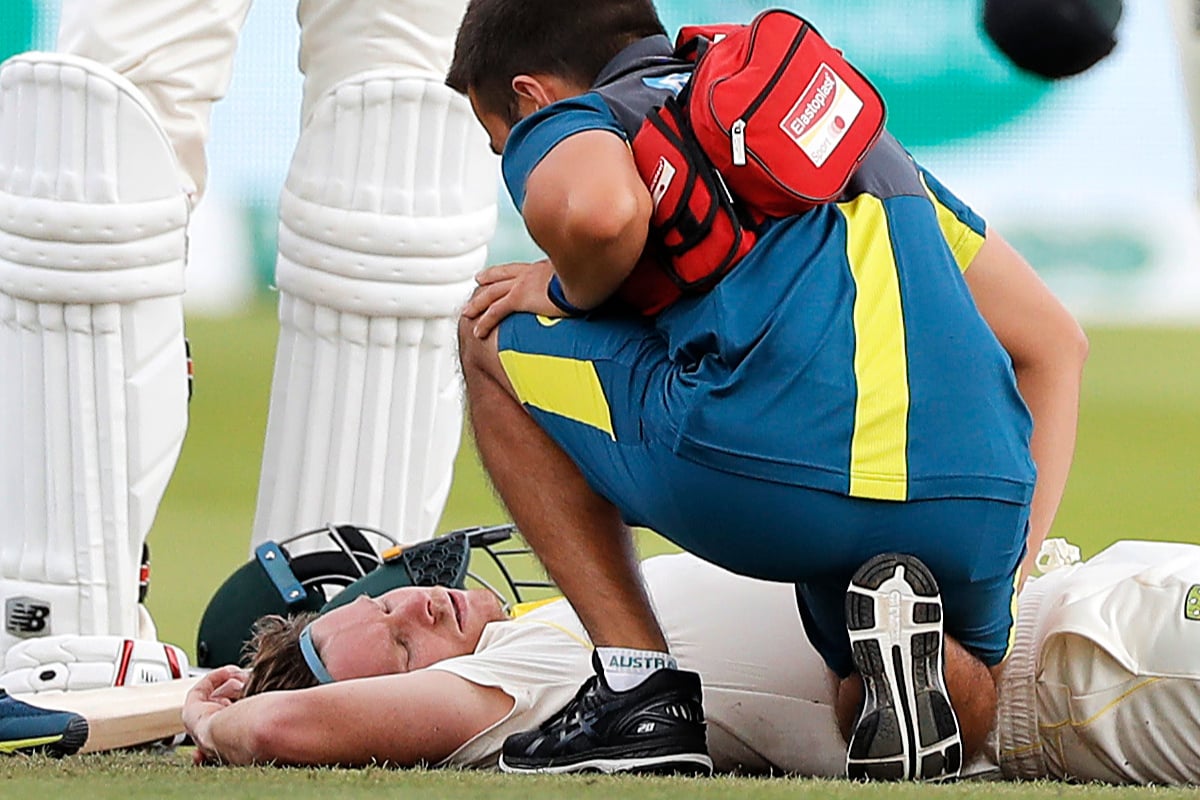 On Saturday, Australian cricketer Steve Smith was on his way to reaching a test century in the second Ashes Test when he was hit by rogue cricket ball.
The ball bowled by English cricketer Jofra Archer bounced on the pitch, hitting the 30-year-old on the neck just below the left ear at 148kph.
Instantly, he collapsed, throwing off his helmet before lying face down on the turf. Australian and English fans watching in the stands of London's Lord's cricket ground held their breath.
You can watch the moment Steve Smith copped a ball to the neck below. Post continues after video.
Minutes passed and eventually, Smith was walked off the ground under the care of a medical team. It was international cricket's first 'concussion substitute' – when a batsman must be subbed off due to a head injury.
Smith returned 40 minutes later to continue batting, having passed initial concussion protocols. A small group of English cricket fans booed him as he walked back out to the crease, and he was bowled out leg before wicket not long after.