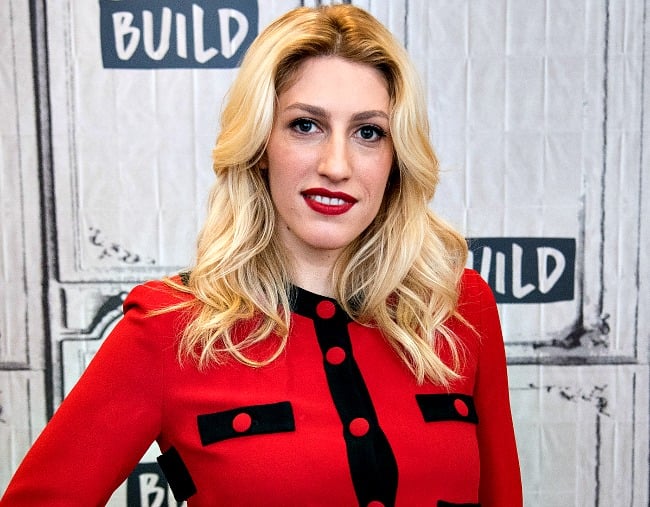 We all have that one moment in our life that shapes our future and for writer Karley Sciortino, her moment was landing a job as an assistant to a dominatrix.
It was an employment decision, working for established Manhattan dominatrix Mistress Dee, that evolved out of a need for her to make some quick cash. A decision that would ultimately set Sciortino on a path of sexual exploration and discovery, one that would make even the most sexually adventurous person blush just a little bit.
However, Sciortino's work does not exist solely to shock your senses or shake things up (although it succeeds in achieving both of those things) but more to enlighten and educate, to make us look at different sexual ideologies with interest and respect.
The Vogue columnist, blogger, editor and author has also turned her storytelling prowess to TV, executive producing and presenting the Slutever series (named after the sex and relationship website she runs and edits) , which is now available to watch in Australia via SBS Viceland.
The TV series "opens doors to bedrooms, dungeons, and cray sex laboratories" while also delving into the worlds of platonic lifestyle slaves, luxury sex, kinky tourism, ecosexuals and monster erotica.
Slutever is a humorous and eye-opening documentary series. Watch a teaser below.
"The show is pretty much a comedy documentary series that explores sexuality in a modern world," the 32-year-old author of Slutever: Dispatches from a Sexually Autonomous Woman in a Post-Shame World told Mamamia. "It aims to destigmatise and humanise sexual desire through comedy. 
"The goal was really to choose topics that we could celebrate, it's a celebration of sex. The way the media represents sex can be very sensationalised, if anyone tries anything different the commentary is very much 'look at these freaks in their dungeon' or people just talk about about the way sex can be dangerous. I'm trying to change that.
"When I was 24 I moved to New York and I dropped out of college so I didn't have any qualifications. I was writing about sex a little bit on my blog and then my friends introduced me to a dominatrix and I ended up working as her assistant for a year. It was really the only job I was qualified for.
"She basically paid me by the hour to just sit and watch her torture people, mostly a whole lot of Wall Street guys. It paid more money than I had ever made in my life.
"That experience is what really got me interested in the psychology of sexuality and sexual behaviour. So I started interviewing fetishisers. That job was just really my introduction into sexual culture."