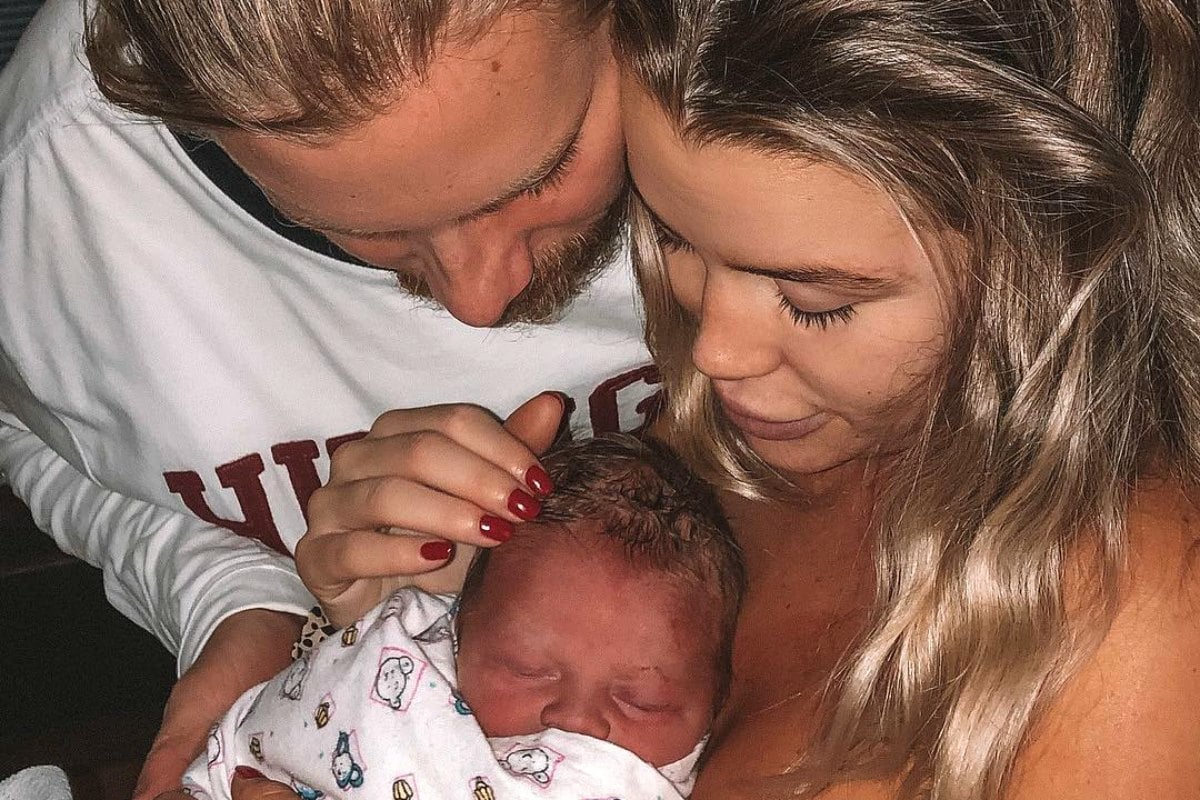 On Christmas Eve, former Big Brother star Skye Wheatley welcomed a baby boy with partner Lachlan Waugh.
The 24-year-old shared intimate photos of the birth and of her first moments with her son on Instagram on Tuesday, writing, "I got the best Christmas present of all time".
"Hey lovers! Sorry I've been M.I.A just casually pushed a baby out ma cl***er," she began her Instagram post.
"Most rewarding, intense, and wonderful experience of my entire life. We couldn't be more in love."
"Everyone meet Forest Van Waugh. 8lb 9oz born on the 24:12:18 at 16:55pm."
The new mum said Christmas Eve has always been special to her, but now feels even more so.
On Sunday night, Wheatley started sharing Instagram videos of herself in labour, joking that the pain wasn't as unbearable as she'd expected.
"I've definitely got to be in labour!" she told the camera. "LOL I can't believe I'm on Instagram right now," she continued. "I'm just really excited!"
After a few initial Instagram stories at home, her social media went quiet, before she announced the birth of her son.