In the last month or so, the latest seasons of several major Netflix shows have dropped including House of Cards and Orange Is The New Black.
Cue blacking the curtains, hoarding the snacks and hours, days and maybe even weeks spent burrito'd in our doonas binge-ing it all in one go.
But this season, something is different and it's all thanks to a sneaky little feature Netflix has just introduced.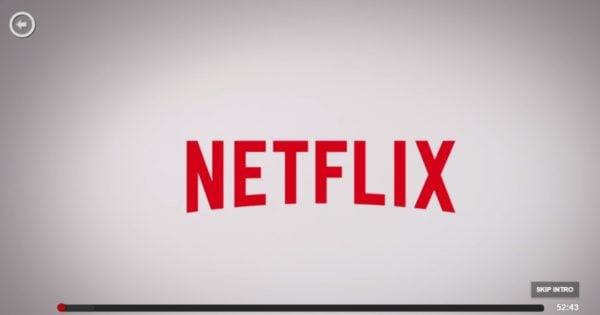 You may have noticed it before your eyes glazed over - the 'skip intro' button on the right side of your screen.
To hear all about the best new shows on Netflix, listen to Mamamia's TV podcast The Binge, hosted by Laura Brodnik. 
There was first chatter of the handy feature back in March as the streaming giant was trialling it and now it looks like it's finally been rolled out in Australia.
As the name suggests, it allows you to completely skip the opening sequence of your chosen TV show and get right back into the action.