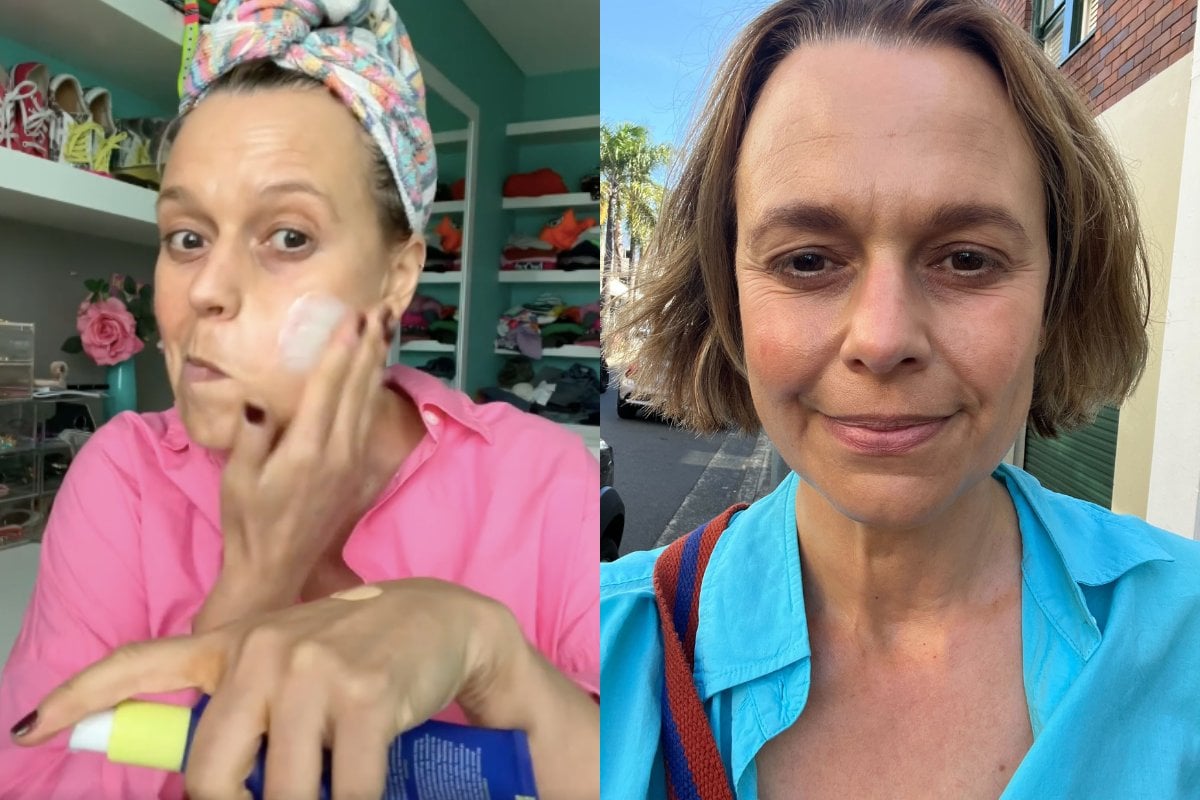 Recently, Kim Kardashian told The New York Times she would be prepared to 'eat poop' every single day if it would make her look younger.
Confusingly, she said this during an interview about her new skincare line which reportedly does not contain poop, but I respect her commitment to this potential development in beauty ingredients which I honestly did not see coming.
For those of us who would not eat poop even if it worked some Benjamin Button magic and had a catchy name like 'Faeces For Faces', I have a couple of alternative suggestions for skincare.
While you're here, if you're after more recommendations, listen to this episode of You Beauty where Leigh Campbell shares the five skincare products she packs when she's travelling. Post continues below.
I was having dinner with three of my best girlfriends a couple of weeks ago and I was shocked to learn that none of them use serums. Despite being incredibly smart and accomplished women who have multiple degrees and awards (of which I have none), they all knew jack sh*t about skincare, which made me feel incredibly clever.
To lean into this feeling, I emailed them all this week with a basic skincare plan that I thought I would share with you in case you, too, were baffled or intimidated by the whole beauty thing and just wanted someone to tell you what to put on your face.