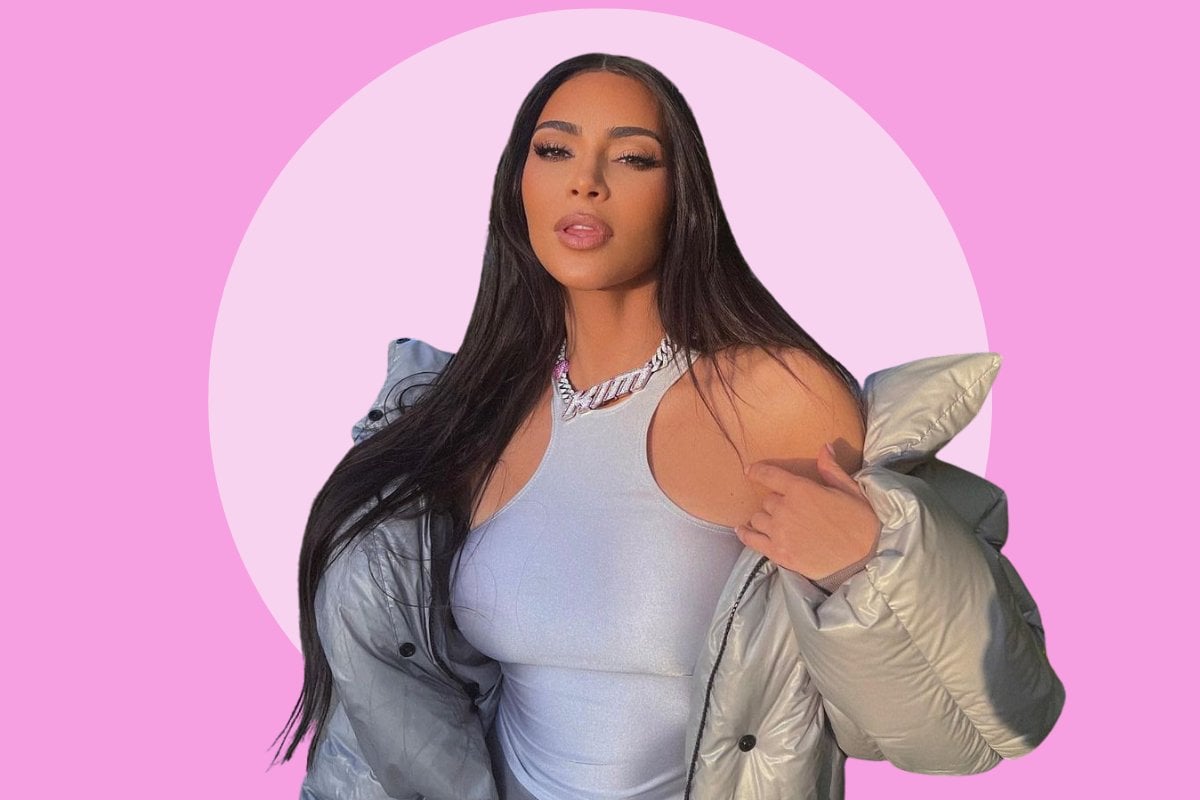 "If you told me that I literally had to eat poop every single day and I would look younger, I might. I just might."
They were the words from the mouth of Kim Kardashian, uttered to The New York Times last week as she did the press rounds on the release of her new skincare line, SKKN by Kim. 
And you know I could tell you about all the things that are problematic with that statement. 
…Like, how one should never contemplate an intake of poop – daily, or otherwise – for one. 
But let's talk about what a comment like that really says: 
There is absolutely nothing worse in this world than actually looking your age.
And yes, in addition to the insecurity I have about my jiggly thighs and cellulite, let me now turn my attention to another unavoidable shortcoming that comes with… being alive. 
My face. And how dare the faces of us women actually reflect our age?
Kim Kardashian debuts on Saturday Night Live. Article continues after video.
We can study hard; create and bear life; wake before the sun just to squeeze in some exercise; excel in our career; run a business, or a company or country; be a daughter, partner, wife or mother – all while being paid less – but God forbid, you should see a crease on our face.
I've always thought that to grow older is the greatest privilege of all. 
But Kim's words speak to that ghastly, antiquated idea that I optimistically hoped we were getting close to burying all together: that, the older a woman becomes, her value decreases.
Please bear with me one moment, as I regain my composure.
You know what I mean, because it's a message too often reinforced through the vanishing faces of women of a certain age, particularly in the public eye.
Not because they're not there; more confident, capable and accomplished than ever before.
But because someone – here's looking at you, patriarchy – decided she doesn't look as "pleasing" and therefore doesn't deserve to be seen or heard.
And call it conscious or unconscious bias, but I'm sure you've heard from your mum, or even experienced yourself, times where you were ignored in a shop, or cut in front of in a queue.