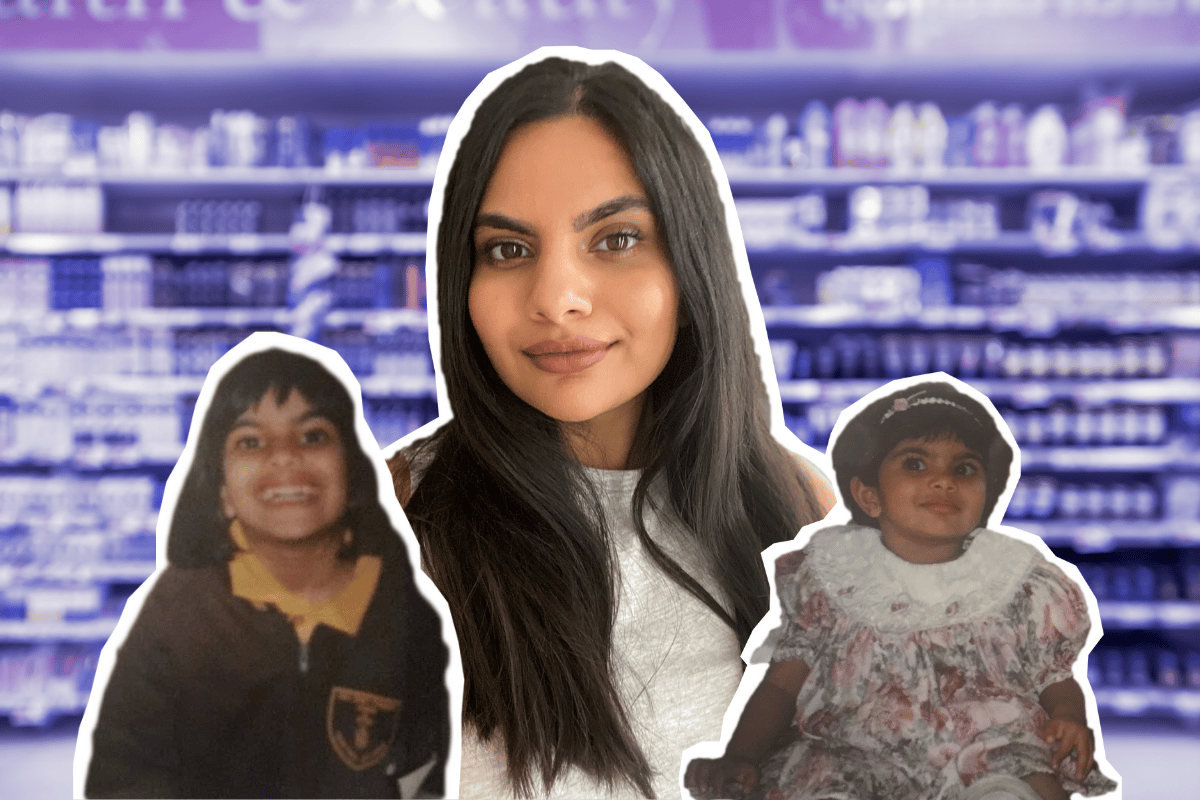 I was six months old when I was told, "Wow, such fair skin."
According to my mum, this was the most common "compliment" I received as a baby when we were living in India.
I was three years old when I was first asked, "Where are you from?" by a blue-eyed, blonde-haired boy. I replied, "I'm Australian." He told me I was lying. That evening, my nana had to explain to me why he thought I was a liar.
Watch: Awkward questions I get asked as an Aboriginal woman. Post continues below.
I was five years old when I asked a classmate to pass me the "skin-coloured" pencil. She passed me the brown pencil instead and laughed.
I was eight years old when I first snuck into my parents' bathroom to bleach my skin.
Read more: 'Growing up, I hated my skin so much I tried to bleach it.'
Although I have no memory of being outright bullied for the colour of my skin, the concept of white skin equating to beauty was something that I had internalised from a very young age. These are just a few instances that fueled my belief that brown was ugly and white was beautiful.