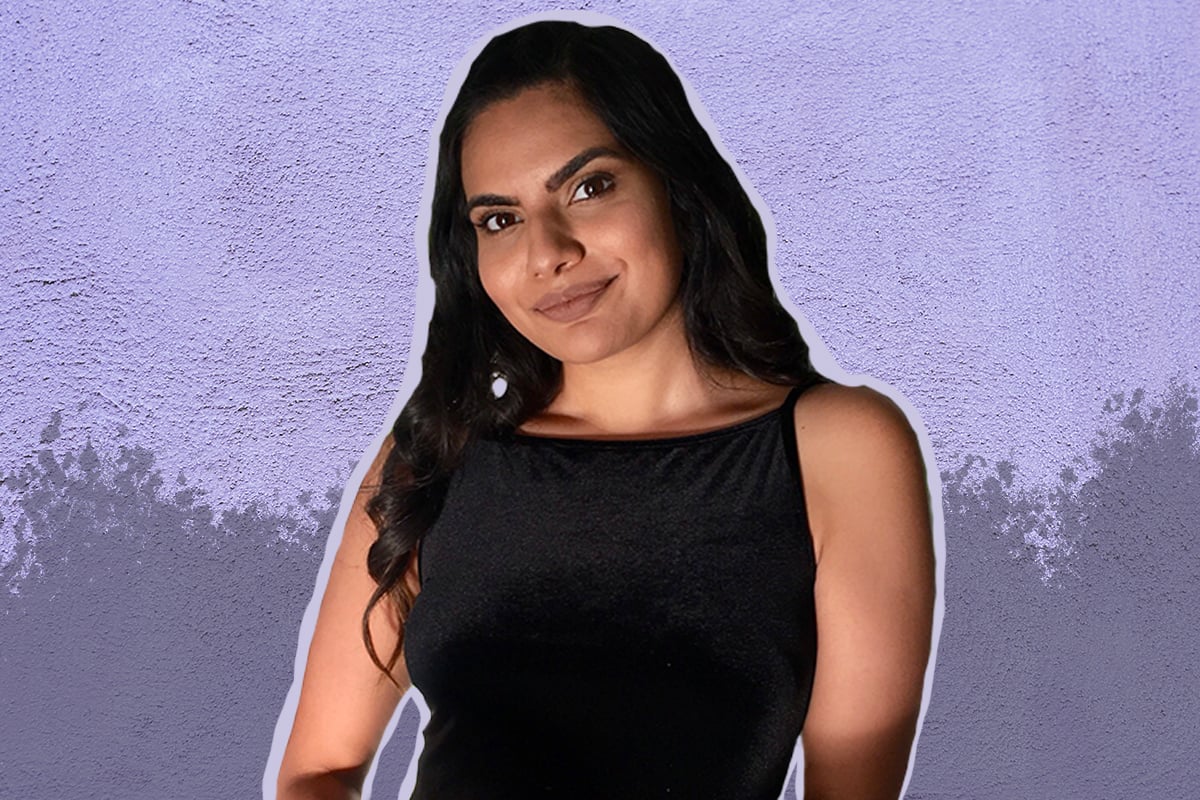 The first time Emily Vernem felt like she didn't really like her skin she was just three years old.
She was in the playground and a group of kids walked up and asked her where she was from.
"I said Australia because I was born here, and they told me I was lying," Emily told The Quicky. 
"They told me I couldn't be, because I was brown," she said.
Listen to Emily on The Quicky's chat about 'blackfishing.' Post continues after podcast. 
The now 23-year-old Mamamia social media assistant is one of the most confident, witty, and wickedly funny people you'll have the pleasure to meet.
She loves the skin she's in.
 

View this post on Instagram

 
In fact, it wasn't until she read an SBS article by Aussie model Nadine Silva who spoke about the impact the trend of 'blackfishing' has on people of colour – did it take her back to her childhood and the hatred she felt towards her Indian heritage.
Nadine's article finally put into words something Emily had been struggling to – that feeling she had growing up of internal racial hatred.
The term 'blackfishing' describes a social media phenomenon where caucasian women use excessive amounts of fake tan, make-up and filters to appear black online.