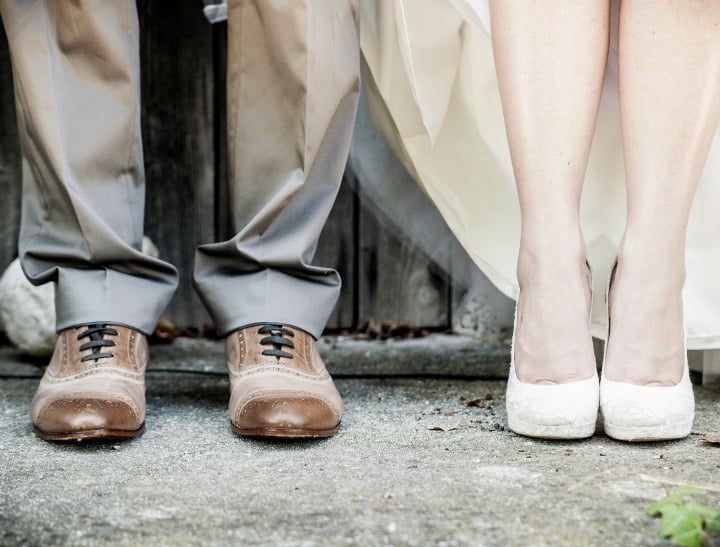 Please tell me someone else agrees?
I completely understand that for some people, wedding rings are very important. But we've never really been the traditional types, and that's the way we like it.
My fiancé flat-out refuses to wear a wedding ring.
And you know what? I really couldn't care less.
In fact, it had never even occurred to me that I was supposed to be NOT HAPPY about this until it came up in conversation with some friends recently.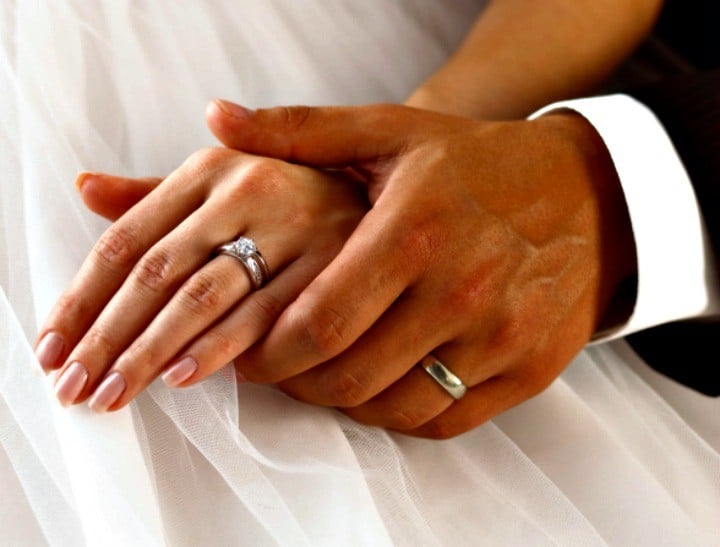 I casually mentioned it to them, and they were shocked. Appalled. Aghast.
"How will women know he's off the market?" one asked.
"Won't you be worried everyone will be hitting on him?"
"Wedding rings tell people to 'back off'. Won't not wearing one make cheating that bit easier?" 
Related: So, the wedding is over…Now what?
And me? I was pretty bewildered.
Because how could my partner's decision to wear a piece of metal on his finger – or not – have any deeper meaning? How could a ring have any serious effect on our relationship?
Now, I do understand that the wedding ring is supposed to be a symbol of your love and commitment to each other etc. But it's also just a ring.
Related:He saw her on The Voice. Contacted her on Facebook. Last week, they got married.