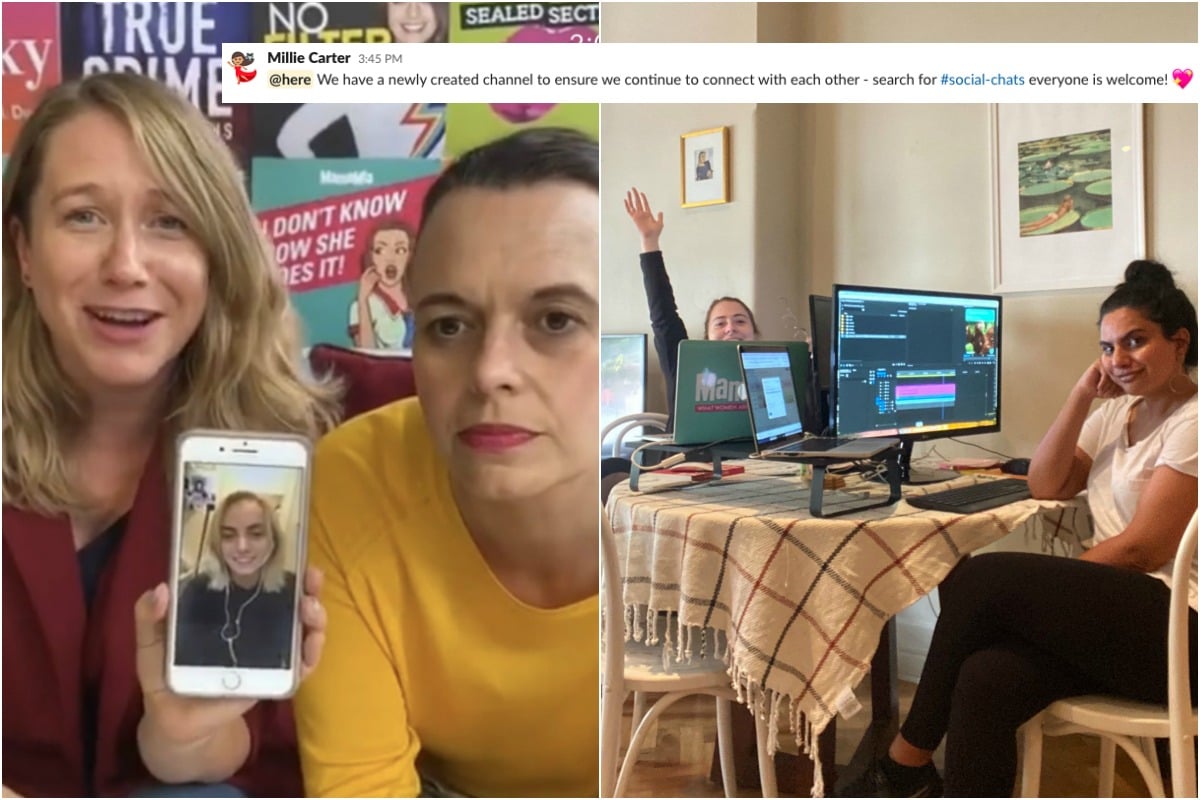 Mamamia has returned to its roots.
We started as a one-woman workplace back in 2007, before growing into the more than 80-strong team we are today.
But since Monday March 16, 2020, we've all been working from home as fears of COVID-19 in Australia grow.
WATCH: Mamamia's co-founder Mia Freedman's thoughts on coronavirus. Post continues after video.
But what's it like to run a media organisation of this size, from the comfort of more than 80 different loungerooms? Particularly one that produces a hell of a lot of video and podcast content that necessarily requires a lot of… social interaction?
Well, firstly, let us introduce you to our at-home setups: