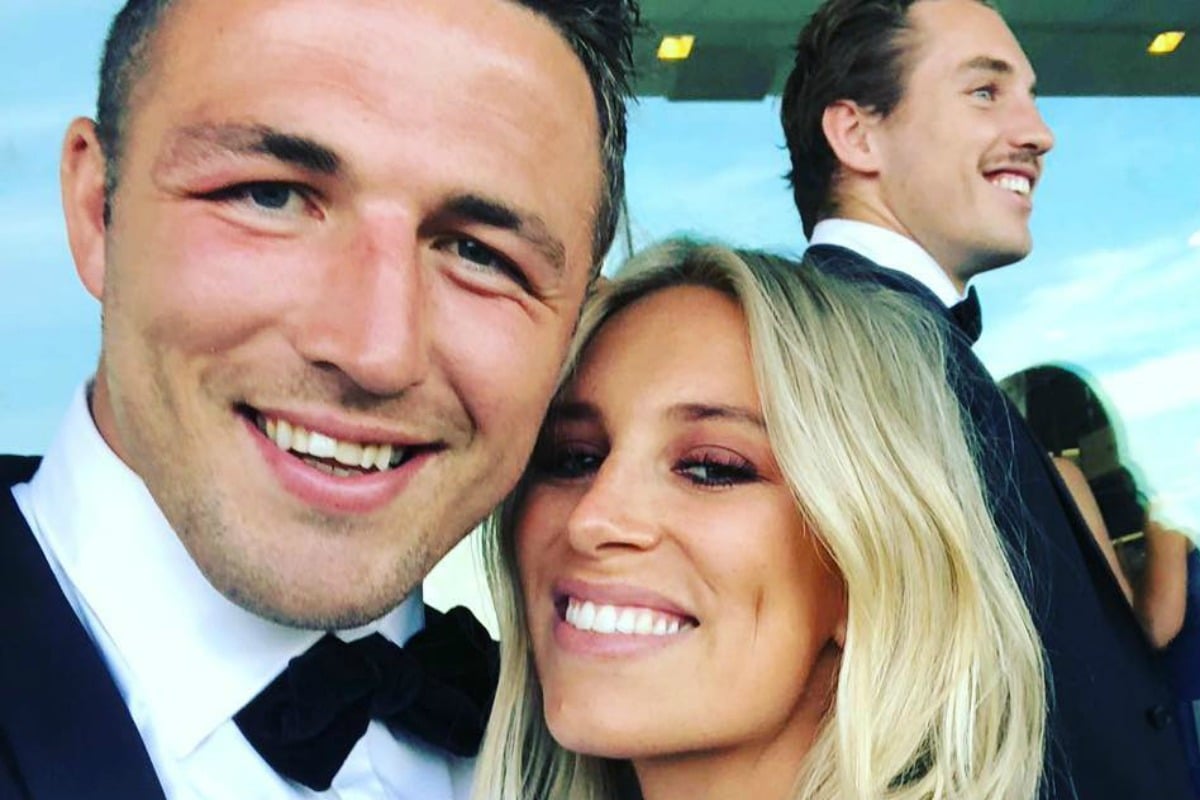 Rumours continue to swirl that Phoebe and Sam Burgess have ended their marriage despite no confirmation from either side.
And while reports on Thursday centred around photos of Sam, 30, carrying bags out of their Sydney home and statements from "insiders", eagle-eyed fans noticed something was up weeks ago.
Fans of the NRL player and journalist were keeping a close eye on the couple's social media presence since that sexting scandal.
And they appeared to be moving on, gleefully sharing selfies, pregnancy updates and photos of their new baby Billy – until a Christmas snap hinted the couple may not be as happy as they seemed.
On Christmas Day, Joanna Burgess – wife of Sam's brother George – posted a group photo of the Burgess family Christmas with everyone around the table – except for Phoebe, causing fans to suspect she wasn't attending.
Sam hasn't posted anything on his Instagram since November, and Phoebe not since a photo of their newborn on December 21, seemingly adding weight to unconfirmed reports the couple split just before Christmas.
If true, it would have been just weeks after their son Billy was born on 9 December.
The couple began dating in 2014 and were engaged in June the following year, marrying that December.
In January 2017, they welcomed their daughter Poppy.