The team over at Channel 10 outdid themselves this year when they managed to cast not one, but two villains for this year's The Bachelorette.
There was model slash amateur poet Rhys, whose lies — from being secretly married to faking a broken arm — were hard to keep track of.
And there was Sam, a model slash electrician, who somehow managed to come off even worse than Rhys, despite being brutally honest.
Sam — who will forthwith be known as Australia's Cher Horowitz because he is utterly clueless — was given the boot by Bachelorette Georgia Love last night after revealing he was essentially just enduring her company to get his mug on the telly.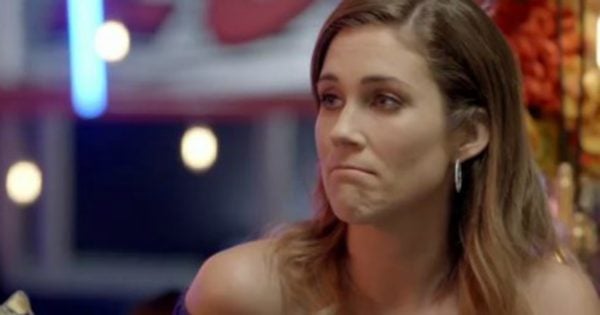 Nuh uh. Not on. Nope. Source: Channel 10
"I've definitely got space for someone, sure," he fumbled after Georgia asked if he had the slightest interest in settling down.
"If I left this experience without you, I wouldn't be absolutely heartbroken.
"I tried my hardest and was open and honest with you and if you don't like me then... yeah.. I'll be upset... but not?"
Essentially, the whole interaction should be used as a case study in an instructional book for men called Things You Should Never Say To Women On Dates.
He's also lucky he managed to leave with his suitcase because Georgia Love would have been forgiven for keeping them to use as fuel for the fire around his soon-to-be burning effigy.