Two months on from her Paris robbery, Kim Kardashian West has broken her social media silence, but not in the traditional sense.
Celebrating the first birthday of her ridiculously cute and giggly son, Saint West, Kim's extended family and friends shared photos and memories across their social media accounts and websites, including images of Kim in their tributes.
"I can't believe today is Saint's first birthday!" friend Jonathan Cheban wrote on Kim's official website on her behalf. "In honor of his birthday, I convinced Kim to let me share some never-before-seen pics! Happy birthday, Saint!" the post continued.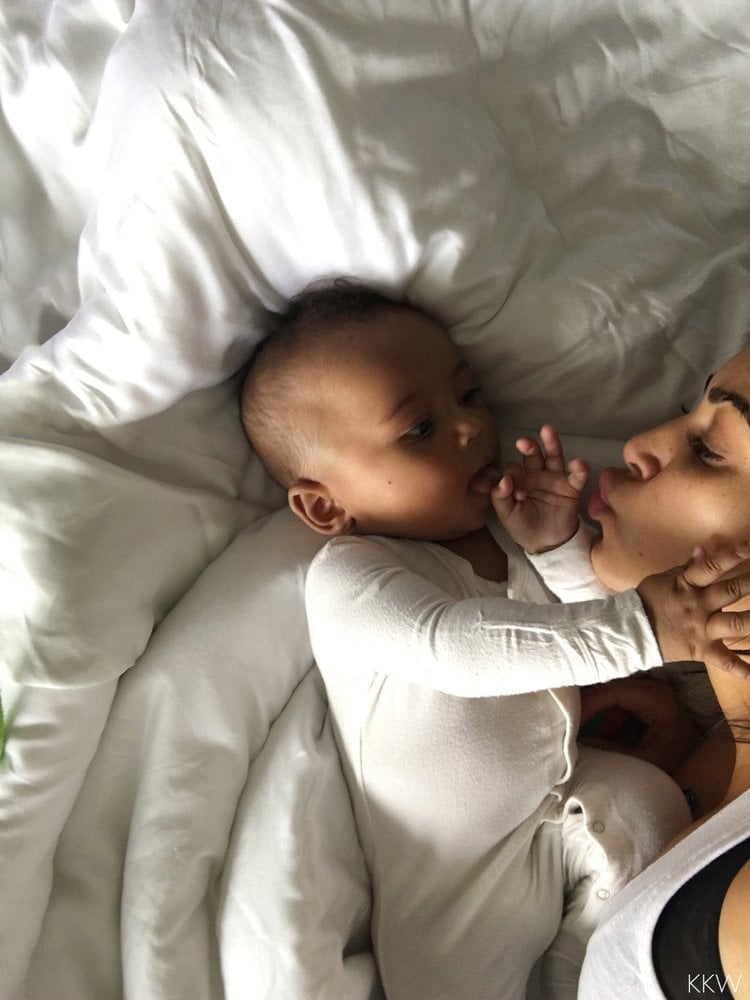 Alongside the message was two previously unseen images of Saint smiling, trying to grab Kim's cheeks as she moved in for a kiss.
The photo is one of the first images released by Kim since being held at gunpoint and robbed of $14 million worth of jewels in October. And just two weeks ago, husband Kanye West was hospitalised for exhaustion and ongoing mental health issues.
Post continues after gallery...