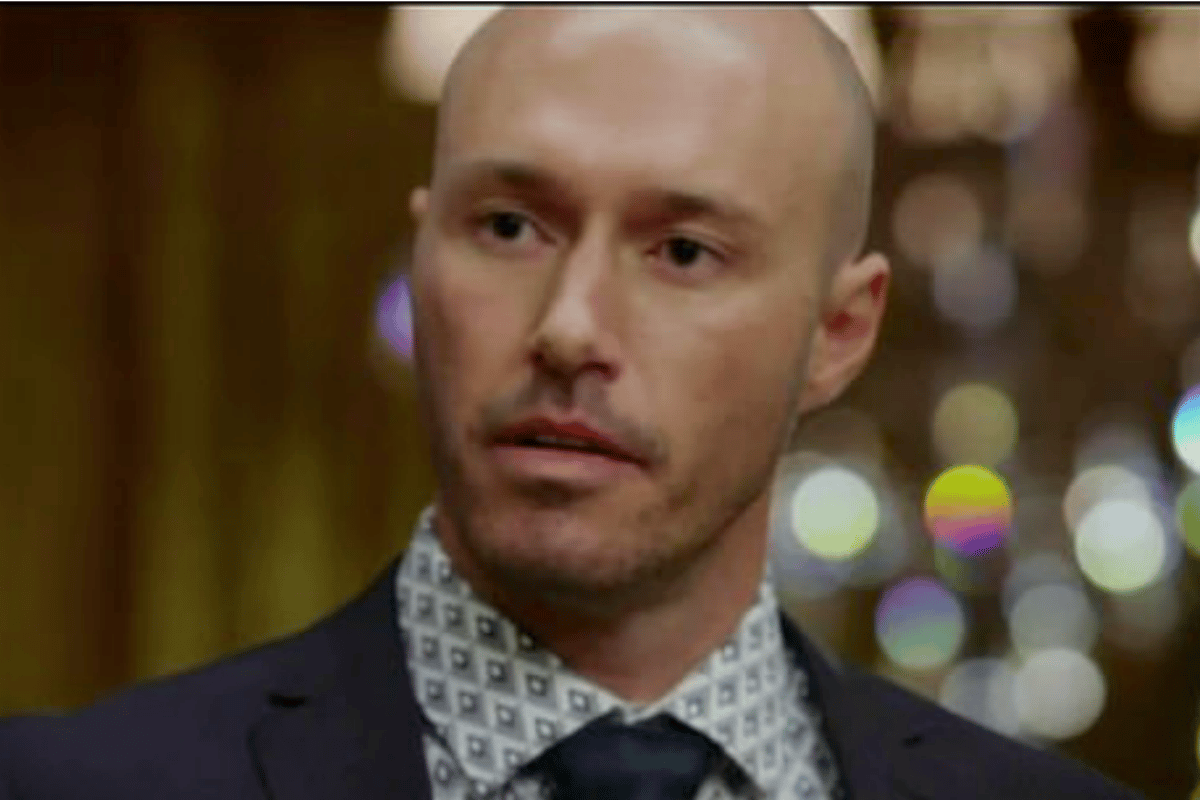 There's a single sentence I've found myself whispering to friends, the bus driver, and the kind man who makes my morning coffee.
"I just don't know about Ryan…" I say while shaking my head pensively and looking off into the distance.
They respond in one of two ways.
The first is: "Oh, me neither, I just don't trust him."
And the second is: "Ma'am. Who the f*ck is Ryan and why are you whispering in my ear like that?"
What a ridiculous question.
Ryan Anderson is obviously the intruder on Angie Kent's season of The Bachelorette who has just made it into the top four. He's an island caretaker from Queensland, who has a passion for rescue dogs.
Watch the moment Ryan shared his secret with Angie on last night's episode of The Bachelorette. Post continues below.
Now, don't get us wrong. We all like the part where he fusses over dogs.
But liking dogs isn't everything. And, as one woman on Twitter put it, liking dogs isn't a personality trait.