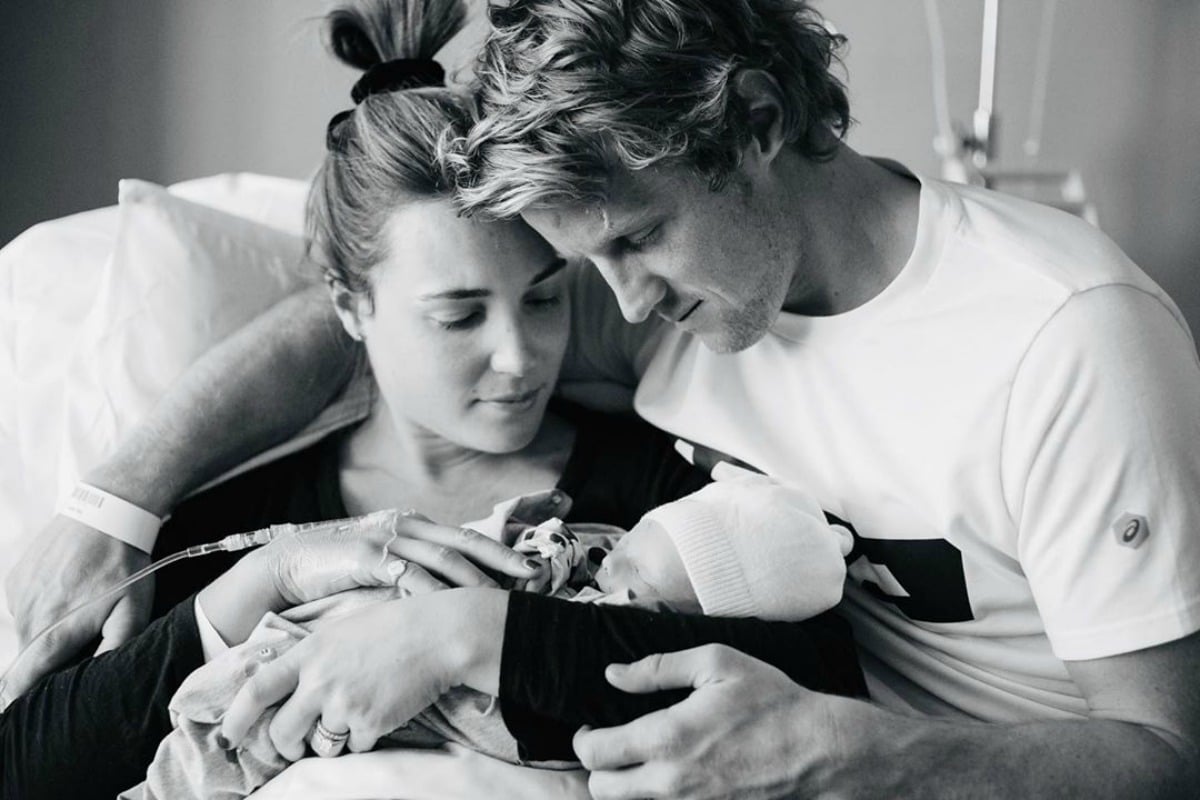 Content Warning: This post deals with stillbirth and might be triggering for some readers.
One year on from the loss of their son Leo, who was stillborn, Adelaide Crows co-captain Rory Sloane and his wife Belinda have opened up in an interview with charity Red Nose.
In commemoration of Leo's first birthday, the couple have launched the 'Lion Warrior' program with Red Nose – a new national campaign with an aim of improving research and awareness into stillbirth.
Belinda, who is a presenter on television program SA Weekender, was 34 weeks pregnant when she realised she could no longer feel her son moving.
"We got home, had dinner, got into bed, I said to Rory 'I don't think this is right… I haven't felt movement today'," she said.
When she arrived at the hospital, nurses were unable to find a heartbeat.
"I said to her [the midwife] 'there's not a heartbeat is there' and she just said 'no, unfortunately there's no heartbeat'," she said. "And I can't even really remember the moments that followed to be honest. I couldn't cry, I was just in complete shock."
After Leo was born, weighing in at just two-and-a-half kilograms, the couple had the chance to spend some time with their son.
"First thing happened I cut the cord, which was really nice of our obstetrician, Chris, to ask me to do, great moment to experience as a father," Rory said.
 

View this post on Instagram