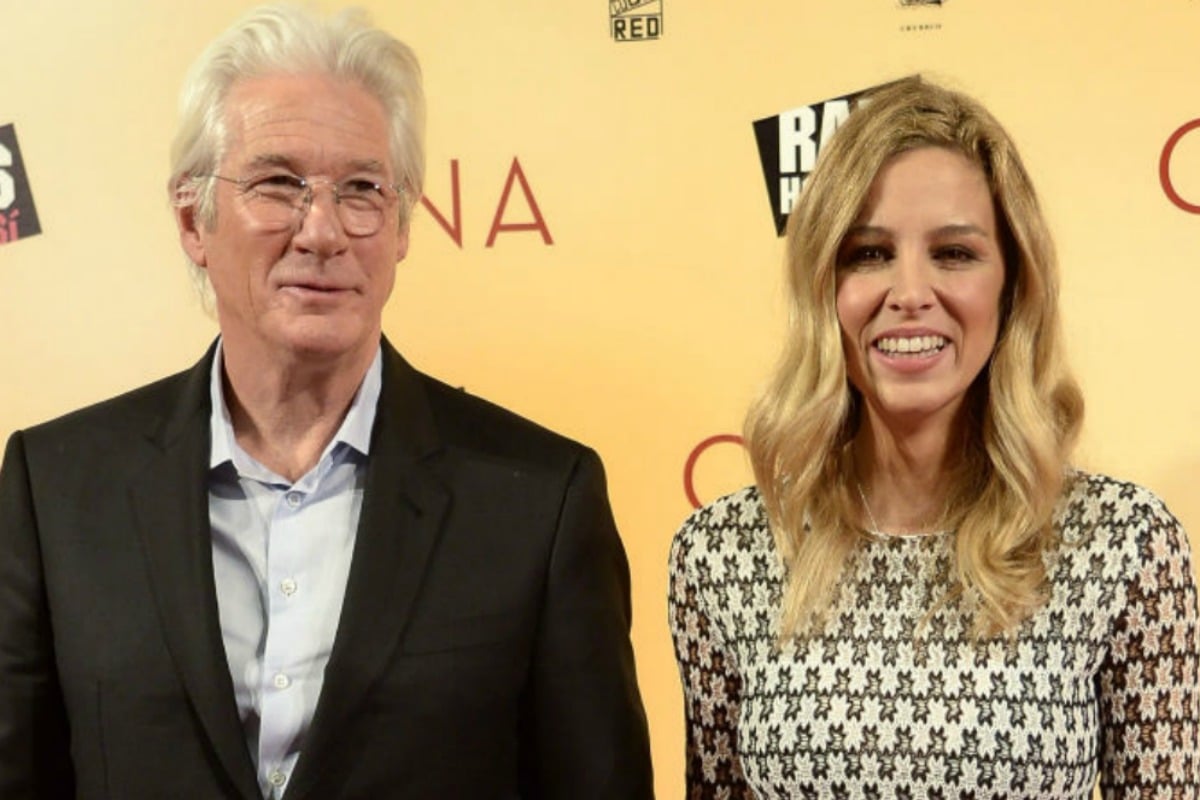 In Hollywood baby news, Richard Gere and his wife Alejandra Silva have welcomed their first child together this week – a son.
According to Spanish magazine Hola!, the 69-year-old Pretty Woman actor and his 36-year-old wife became proud parents "a few days ago".
Gere and Silva – a Spanish human rights activist who is said to be part of the "Madrid's glitterati" – announced they were expect in September last year on Instagram, sharing a since-deleted image of the Dalai Lama blessing Silva's baby bump.
"A very special moment just a few minutes ago… Getting blessings for our precious to come," Silva, who converted to Buddhism ahead of marrying Gere, wrote.
The announcement came after they tied the knot last April, Gere's third marriage, following splits from supermodel Cindy Crawford and actress Carey Lowell – the mother of Gere's 19-year-old son Homer.
It's Silva's second marriage; she was previously married to Govind Friedland, with whom she has a six-year-old son.
But while the couple are said to have started their relationship in 2014, they knew each other long before that.
The pair actually first met when Silva was a little girl and Gere was a friend of the family.
When they reconnected in 2014 at a hotel in Italy Silva was managing , it had been years since the pair had seen each other. They both instantly felt a "very strong connection", according to Silva.