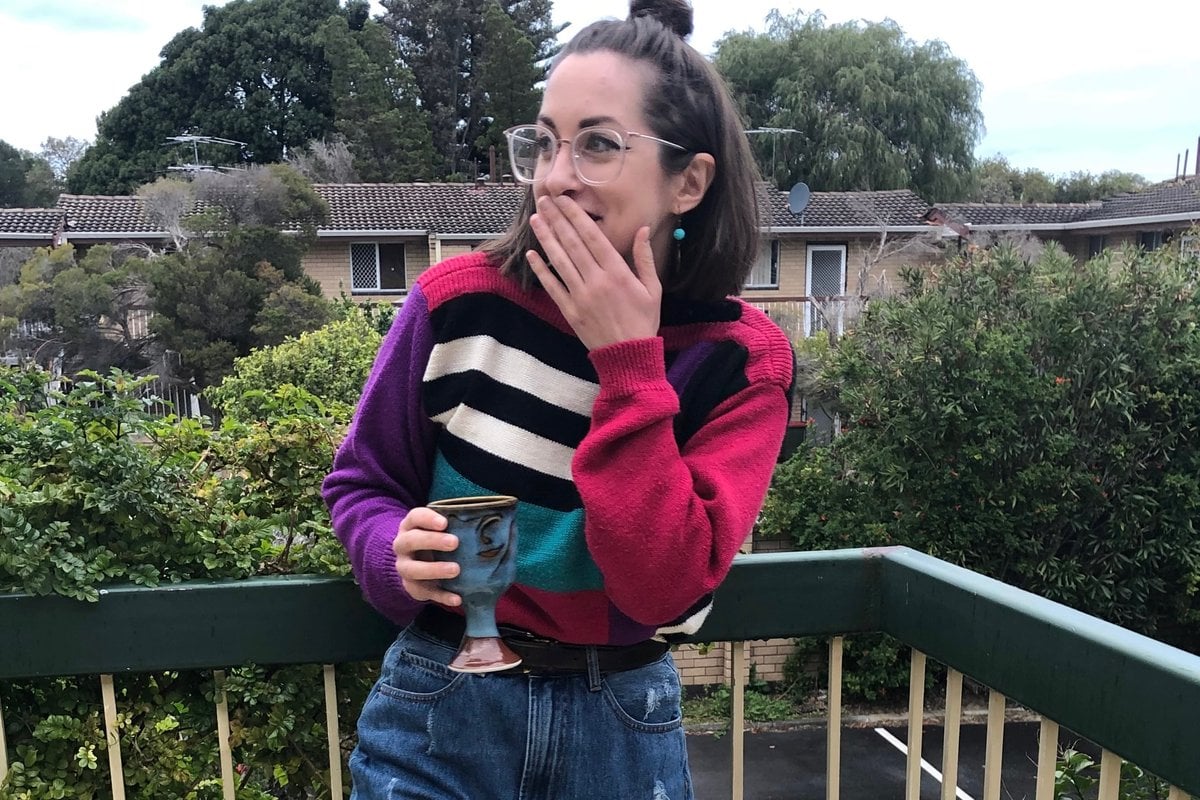 This post deals with eating disorders, and could be triggering for some readers.
Dear Shae,
You're crying in the bathroom in a hostel in Amsterdam.
You're 19 and on the trip of a lifetime. You've scrimped and saved and worked all year to afford this three-month backpacking trip around Europe. You're young, with no responsibilities yet, in a foreign country for the first time with two of your best friends at the time and adventures at your fingertips.
And it's midnight, and you're crying in the bathroom.
I can't remember what triggered this breakdown; your world at the time was so defined by such a rigid set of rules and regulations it could have been any number of tiny infractions. But I do remember how you would have felt; out of control, feeling like your body was contorting and twisting into a shape unrecognisable.
You're suffering from anorexia.
It breaks my heart now, at 30, to think of you huddled in that toilet cubicle wracked by gut-wrenching sobs. It breaks my heart that you're spending 80 per cent of this trip of a lifetime consumed with thoughts of food, what you're eating, when, and what you would eat next.
I want to hug you.
I also want to tell you a few things.
You're going to get better.
Don't look so angry – I know you don't want to hear that right now. 
I know you're resisting that with every fibre of your being. I know that one of the hardest parts of recovering from any kind of eating disorder is actually making the decision to get better.
Your body is going to recover before your mind does; that's often the way things go. But it's a good thing. 
I want you to remember how cold you always felt, how you felt like your bones ached, and how many times your eyes would spark with black dots as your world narrowed and you felt like you were going to faint.
But your body recovering first means, for a while, doctors aren't going to take you seriously because you won't fit their preconceived notions of what someone who suffers from an eating disorder should look like.
Watch: Emily Seebohm speaks about her eating disorder while on I'm A Celebrity... Get Me Out Of Here. Post continues after video.