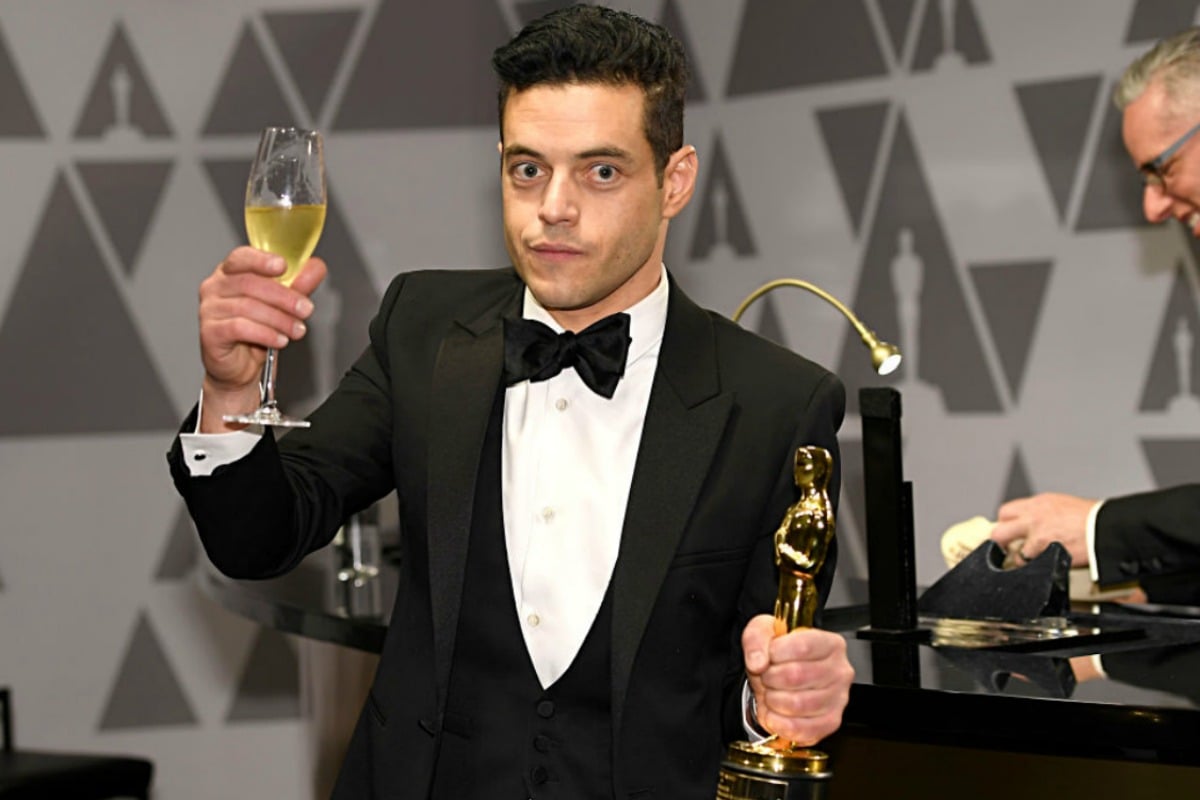 Just minutes after delivering his acceptance speech, the 2019 Oscar Best Actor winner Rami Malek was rushed backstage to be treated by paramedics for a tumble – proving the Oscars stage might very well be cursed.
In 2013, Jennifer Lawrence famously tripped over the fabric of her Dior gown as she mounted the same steps to the Dolby Theatre stage to accept her Best Actress award, and now – after the second high-profile trip in under a decade – we demand to know why this stage is so slippery.
During this year's major-winner fall, the Bohemian Rhapsody star dropped his Oscar statuette as onlookers rushed to assist.
The best moments from the 2019 Oscars. Post continues after video.
Unfortunately for him, cameras were still around to capture his fall, even though the ceremony had officially ended.
While Rami still appeared to be smiling in the photos, People report paramedics were flagged down to assess him privately in a room backstage.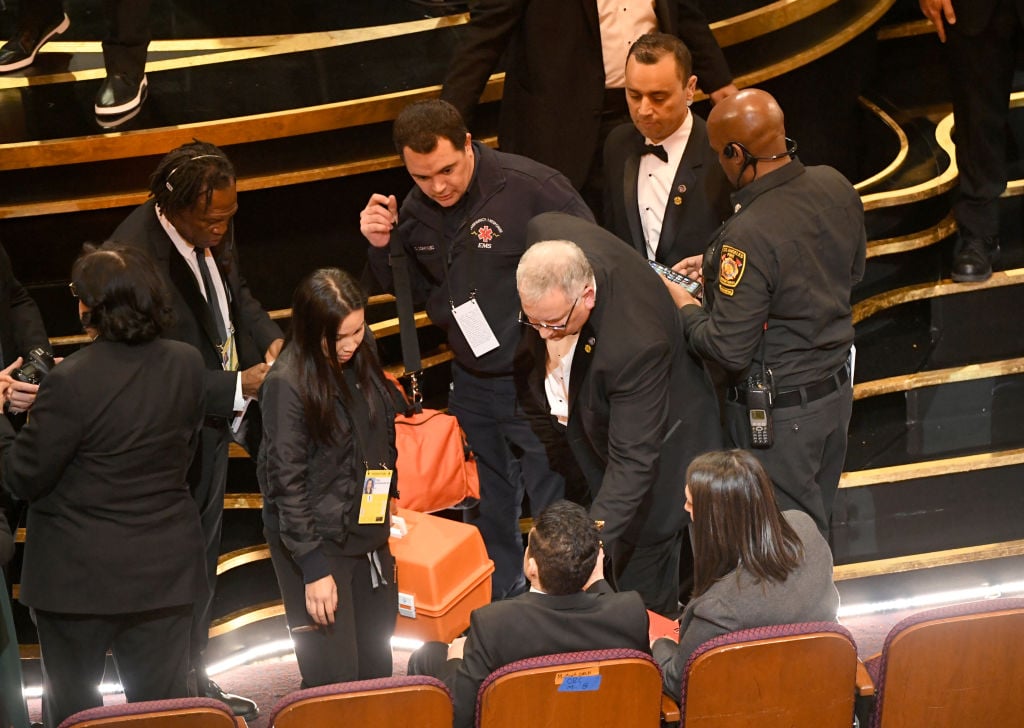 Rami missed some photos alongside fellow Oscar winners Olivia Colman, Regina King and Mahershala Ali while he was examined, but appeared unscathed when he emerged.