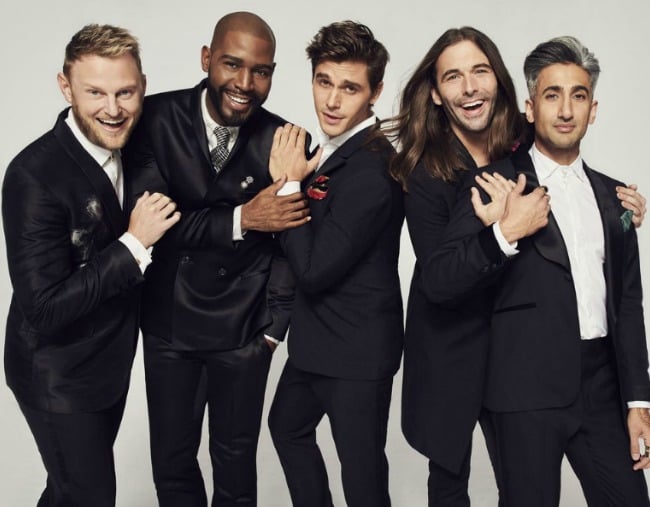 Earlier this month, Australian fans of Queer Eye went into something of a meltdown when the cast arrived on our shores to film a very special "make-better" episode for their popular TV series.
The Fab Five sauntered into the NSW town of Yass and set about doing some mini make-betters.
At the time, there was a whole bunch of social media speculation about exactly what the crew were up to in that small Australian town, and now that the special has dropped on Netflix Australian social media channels such as Facebook and Youtube,  you can watch all the action for yourself.
The first of the mini make-betters focuses on George, an Aussie cattle farmer and former rodeo cowboy.
In the episode George works with Karamo Brown, Jonathan Van Ness and Tan France of the Queer Eye team to take stock of his situation and "grab life by the horns".
Also in the special you can watch Antoni Porowski and Bobby Berk makeover a Yass landmark.
They team up to give the local pub a much needed makeover, adding a new signature dish to the menu and giving the bistro a nice shine-up and a new look.
In honour of their contribution to the town, the Mayor of Yass arrived at the end of the night and presented the Fab Five with tiaras, officially making them YASS QUEENS.