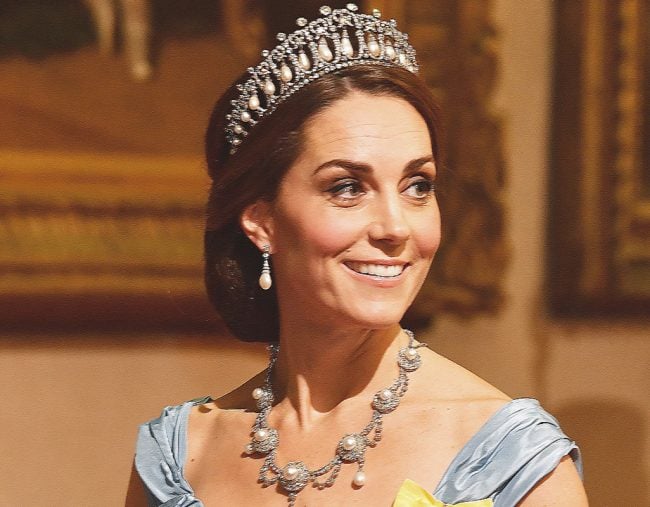 To catch up on all things royal family, make sure you check out our Royal Hub. We've got you completely covered.
Kate Middleton may be royalty, but she's not usually one to wear a tiara.
We love a tiara moment though – and at a very fancy state dinner at Buckingham Palace Kate gave the people what they wanted.
The banquet, in honour of visiting royals King Willem-Alexander and Queen Maxima of the Netherlands, gave Kate the perfect opportunity to put on her signature tiara, the Lover's Knot.
The Lover's Knot was often worn by Prince William's mother Princess Diana after her marriage to Prince Charles, and has now been loaned to Kate.
According to a Order of Splendor, the tiara was created for Queen Mary and inherited by Queen Elizabeth. She wore it early in her reign before loaning it to Diana.
It features 19 swinging baroque pearl pendants and wow, it is beautiful.
It's not the only sparkle Kate wore – she paired her tiara with a necklace from the Queen's jewel vault which hasn't been seen since Queen Elizabeth The Queen Mother wore it and wore pearl earrings that were also owned by Diana.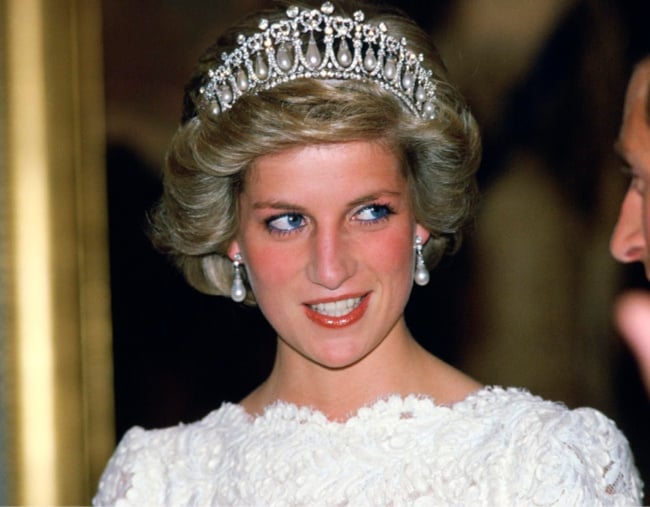 Kate has only worn a tiara a handful of times since officially becoming a royal following her 2011 wedding to Prince William. The Lover's Knot is the one she's worn most frequently, including to Buckingham Palace's annual diplomatic reception in December 2016 and 2017 and the Spanish State banquet in 2017.