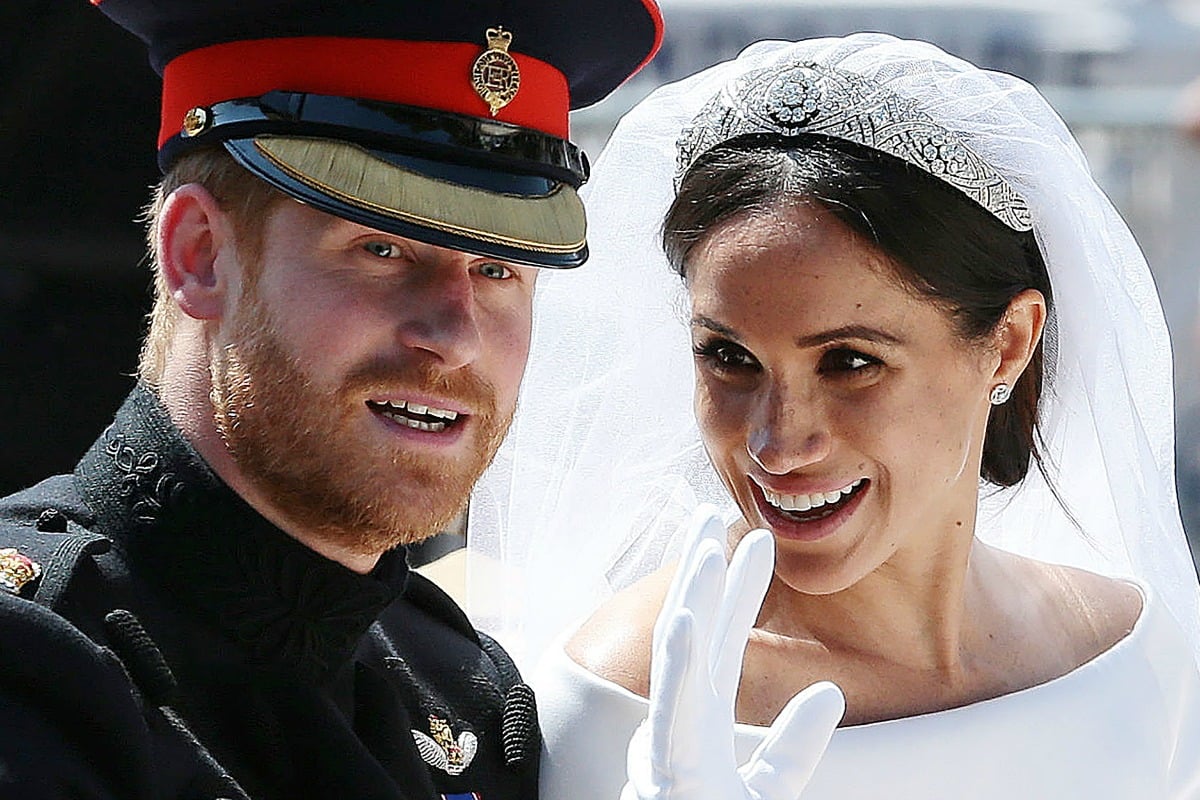 To catch up on all things royal family, make sure you check out our Royal Hub. We've got you completely covered.
Earlier this week we wrote about the sweet detail newlyweds Princess Eugenie and Jack Brooksbank included in their thank you notes to well-wishers.
The couple, who married at St George's Chapel in Windsor Castle on October 12, quickly got into the post-wedding admin by sending out cards of thanks just three weeks after their wedding.
But, uh, you may recall another royal wedding that happened earlier this year.
Of course, Prince Harry and Meghan Markle tied the knot in May and while their first thank you cards were sent out in July, six months on Kensington Palace has admitted there has been a bit of a delay.
The Palace has begun sending an apology note along with the standard thank you cards to those still waiting for a reply.
One royal fan posted photos of the card – and apology note – they received on their blog.
The card featured one of the couple's official wedding photos with a pretty standard thank you message inside.
What's not standard, however, was the letter included from Claudia Spens, head of the Correspondence Section at Clarence House.
Her letter thanked the receiver for their letter and the donation they made to Myna Mahila Foundation, one of the seven charities Harry and Meghan suggested well-wishers donate to in lieu of sending a gift.
Since their original letter was sent way back in May, Spens apologised for the slow response:
"The Duke and Duchess of Sussex have asked me to thank you for your letter of 24th May and I must apologise for the delay in responding to you. As I am sure you can imagine, this has been a particularly busy time for this office and we have, consequently, been unable to reply as quickly as we should have liked to."
It's fair to say that Harry and Meghan have had a very busy few months, especially with their royal tour of Australia, Fiji, Tonga and New Zealand, which could explain the delay. But unlike Eugenie and Jack, their thank you notes were not handwritten. Preposterous, I know.