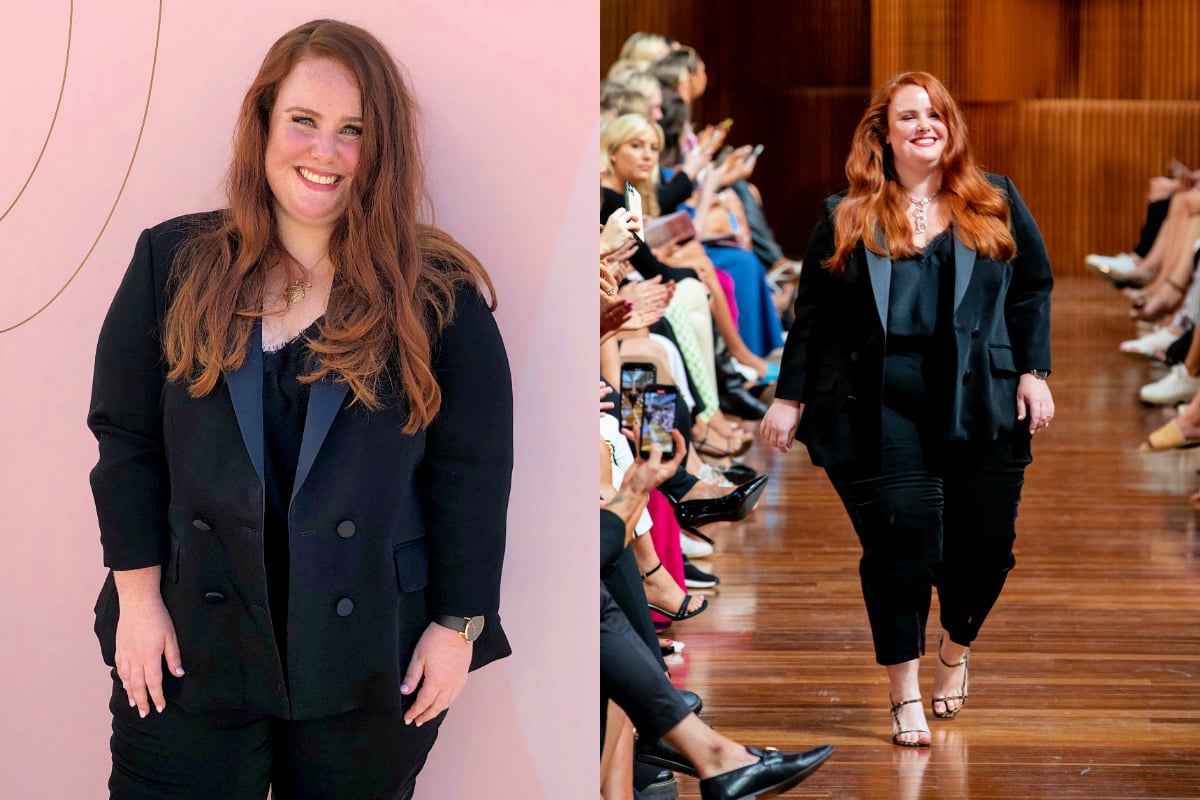 Not even watching every cycle of America's Next Top Model in existence could have prepared me for my catwalk debut at this week's Virgin Australia Melbourne Fashion Festival.
To start with, Tyra Banks never mentioned the sweating. Smizing (smiling with your eyes), yes. But sweating profusely from your face when a professional makeup artist has three minutes left to mop you up with setting powder? Not so much.
But I digress. If you're confused as to why I – a 164 cm, size 22 woman who struggles to walk in anything but a low block heel – was asked to be a model in a fashion show, that's OK. Until recently, I would've been too.
While Aussie runways have never been more diverse in ethnicity, size, age and abilities (bear in mind, we're starting from zero), we haven't yet caught up with international catwalks. It's still extremely rare to see more than one or two plus size models in a high fashion show, and when we do, they're a lovely but smaller than 'average' size 12-14. Age representation also has a long way to go – many shows now include gorgeous models over 50, but what about women in their 30s and 40s?
It's for this reason Priceline Pharmacy decided 2020 was the year to put on their first ever beauty runway, the first runway at VAMFF to include non-models like myself. Wearing custom-designed black suits by Melbourne designer Effie Katts, the likes of radio and TV presenter Chrissie Swan, journalist and ABC chair Ita Buttrose, comedian Tanya Hennessy, DJ and podcaster Flex Mami, Masterchef's Poh Ling Yeow, #mywrinklesaremystripes influencer and model Sarah Jane Adams and former Miss Universe Australia Olivia Rogers walked and danced their way down a catwalk in front of 500 people, with thousands more watching on social media.